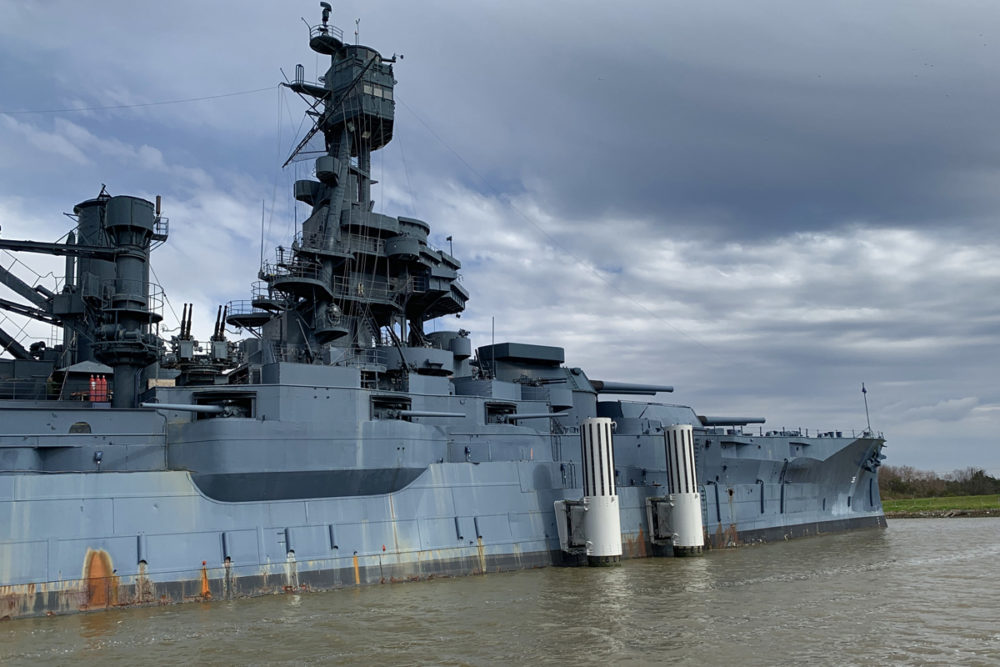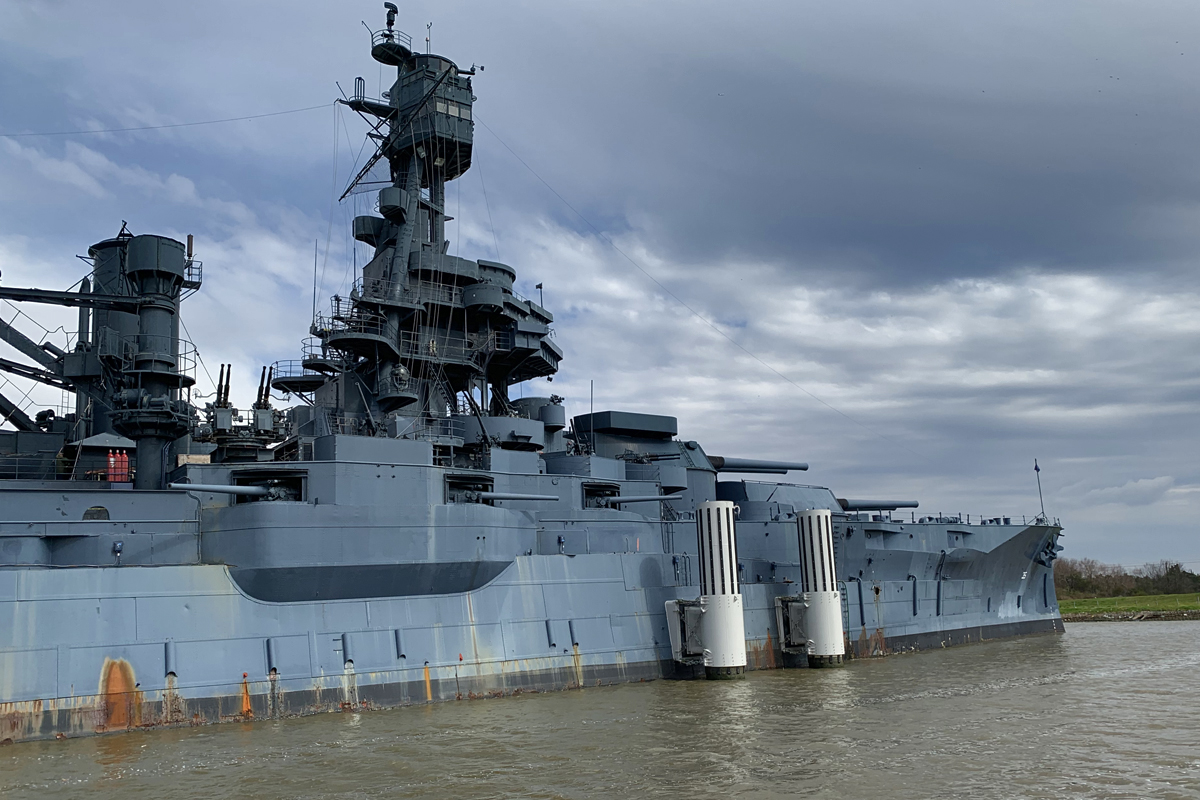 The legendary World War II-era Battleship Texas will be moved from its long-time home in La Porte to Galveston's Pier 21.
The first battleship to be turned into a museum will undergo much-needed repairs primarily to prevent leaks; it has been an issue for the famous vessel for several years.
Battleship Texas will begin its journey early in the morning on August 31, and will arrive in Galveston by late afternoon. And while there's no "official" place to watch the move, Battleship Texas Foundation Chief Operating Officer Bruce Bramlett says spectators might have luck getting a look at the battleship from Morgan's Point, the Texas City Dike and Pelican Island.
But Bramlett says the best place to watch and track the progress is at BattleshipTexas.org, where they'll be livestreaming the whole thing on the 31st.
"The scope of this is really big. But when we're done, and we reopen her to the public we want her to be seen in a condition she hasn't been seen in in years," Bramlett said.
Once Battleship Texas is docked in Galveston, months of repairs will begin to address leaking and to repair the super-structure. Most of the repairs will be funded by a $35 million federal grant. The foundation eventually would like to secure the funding that would be needed to replace the deck and paint the ship.
It was commissioned in 1914 as the most powerful weapon in the world and is credited with the introduction and innovation of advances in gunnery, aviation, and radar. It is the only battleship in existence that fought in both World Wars.
The popular tours of Battleship Texas will be on hold until the overhaul is completed sometime in 2024.