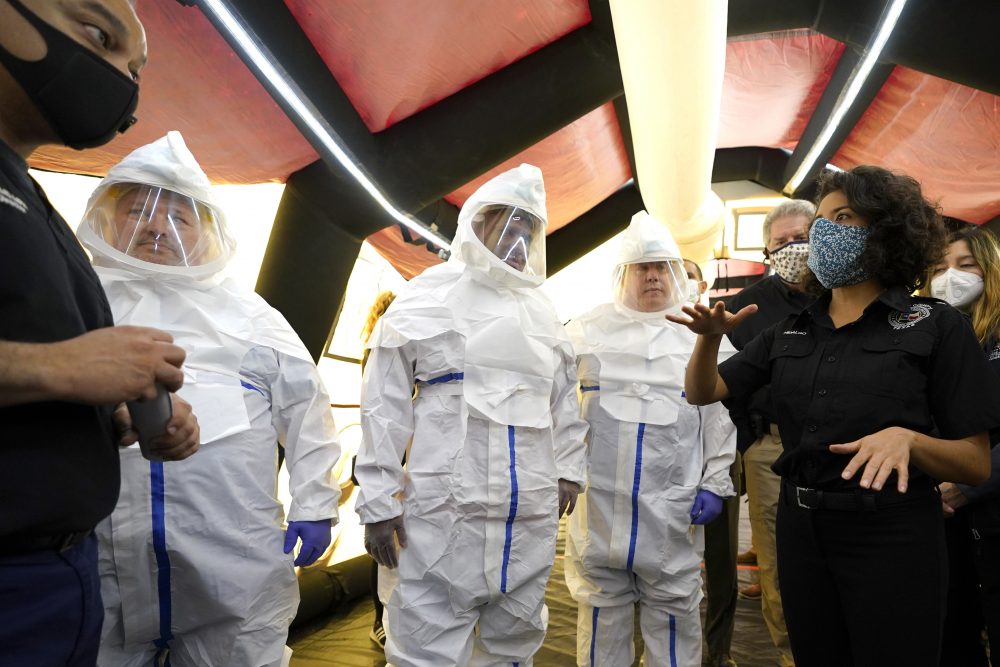 Gov. Greg Abbott has suspended elective surgeries and procedures at hospitals in Harris, Travis, Bexar and Dallas counties as COVID-19 hospitalizations surge across Texas.
The executive order affecting four of the state's largest counties requires hospitals to postpone all surgeries and procedures that are not immediately necessary to correct a serious medical condition or preserve the life of a patient, the office of the governor said.
The order states the governor can add or substract counties on the list depending on COVID-19 hospitalizations.
"As Texas faces a rise in COVID-19 cases, we are focused on both slowing the spread of this virus and maintaining sufficient hospital capacity for COVID-19 patients," Abbott said. "These four counties have experienced significant increases in people being hospitalized due to COVID-19 and today's action is a precautionary step to help ensure that the hospitals in these counties continue to have ample supply of available beds to treat COVID-19 patients."
Abbott on Thursday also announced that Texas would pause the state's reopening amid the surge. But businesses that have already opened under previous phases may remain open under previously announced occupancy levels, including bars, restaurants, malls and other retail.
"As we experience an increase in both positive COVID-19 cases and hospitalizations, we are focused on strategies that slow the spread of this virus while also allowing Texans to continue earning a paycheck to support their families," read a statement from Abbott. "The last thing we want to do as a state is go backwards and close down businesses. This temporary pause will help our state corral the spread until we can safely enter the next phase of opening our state for business."
Abbott is urging Texans to do their part to help contain the spread of the coronavirus by washing their hands regularly, wearing a mask and practicing social distancing.
Harris County Judge Lina Hidalgo's office said a temporary medical shelter at NRG Park is set up and ready to take hospital overflow if surge capacity is exceeded with an influx of COVID-19 patients.
This is a developing story. Check back for updates.
If you found the reporting above valuable, please consider making a donation to support it. Your gift pays for everything you find on KUT.org. Thanks for donating today.