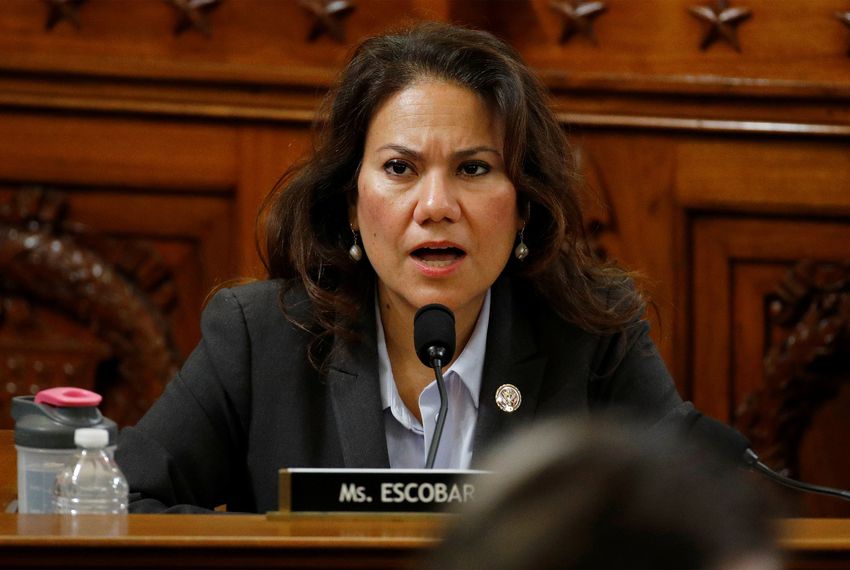 A freshman representative and one of the first Latinas elected to Congress from Texas, Veronica Escobar said she was incredulous when she was tapped by Democratic leadership to deliver a State of the Union response in Spanish on Tuesday evening.
"It is incredible," the El Paso Democrat said in a phone interview Monday. "In some respects, I can't believe it's even happening and that I'm fortunate enough to be able to do this."
Escobar will deliver the speech at Centro De Salud Familiar La Fe, an El Paso community care clinic offering health care and housing services that Escobar said "provides important care to the most vulnerable."
The location is intentional. She called it "a powerful symbol for the work we are doing as Democrats to try to help people, versus what the president and his party are doing to literally attack community health centers and American's health care."
Health care is a theme she plans on hitting in her response to the president.
"I hear over and over and over again," Escobar said, "that since the president came into office, the skyrocketing costs of health care are burying them financially."
She also plans on touting the work Democrats are doing in Congress, and she hopes to touch on economy, immigration and climate change, time permitting.
Escobar will be giving one of two Democratic responses to President Donald Trump's State of the Union. The other response, which will precede Escobar's, will be delivered in English by Michigan Gov. Gretchen Whitmer.
Typically, party leadership taps people perceived to be rising political stars to deliver responses to the State of the Union.
Senate Minority Leader Chuck Schumer, D-New York, and Speaker of the House Nancy Pelosi, D-California, announced the choices of Escobar and Whitmer on Jan. 24.
Pelosi cited Escobar's work "to end the gun violence epidemic and to protect children and families at the Southwest border."
Texas Democratic Party Chair Gilberto Hinojosa referred to the choice of Escobar as "inspiration to Texans everywhere because she has demonstrated an unwavering commitment to fight for what's right" and "applaud[ed] Speaker Pelosi and Leader Schumer's decision to elevate her critically important voice and entrust her with this important address."
This piece was originally published on The Texas Tribune, a nonprofit, nonpartisan media organization that informs Texans — and engages with them — about public policy, politics, government and statewide issues.