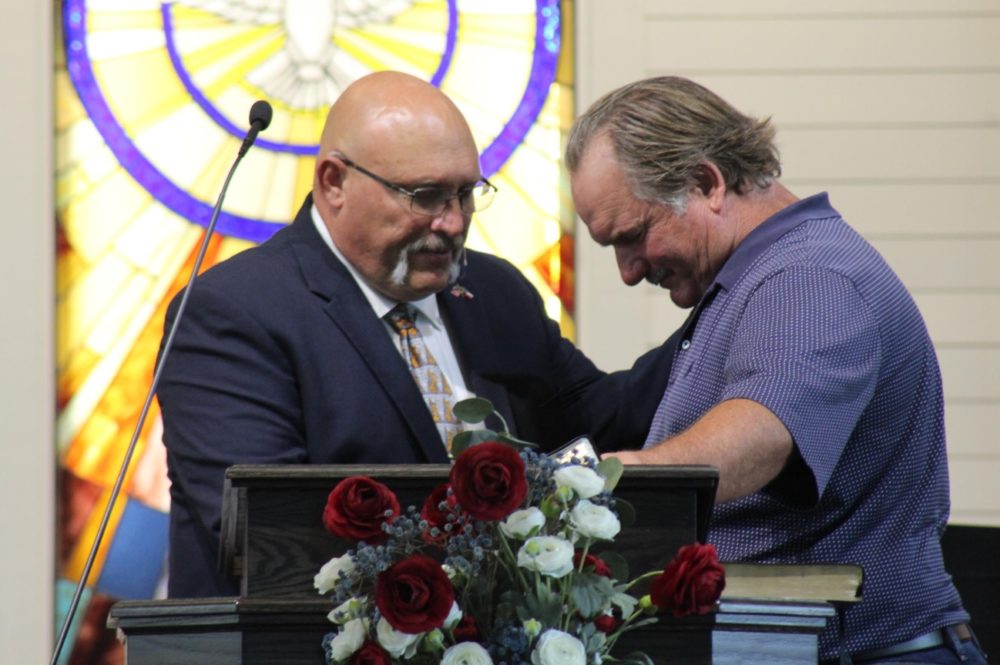 The pastor of First Baptist Church in Sutherland Springs, where a gunman killed more than two dozen people in 2017, announced Sunday that he planned to enter political life as a Republican in 2020.
Frank Pomeroy said after Sunday services that he would challenge Democratic State Sen. Judith Zaffirini for the District 21 seat. The district stretches south from Austin, east from San Antonio, southeast to Corpus Christi and southwest to Laredo. Zaffirini has represented the district since 1987.
Pomeroy said his full platform wasn't set yet. He explained he was running because he felt political conversations no longer contained civility and godliness.
"We continually take it back to an ideology that's not helping," he said, "and we need to get back to having real discourse instead of hot-button voting issues."
Pomeroy and his wife were not present at the November 2017 shooting, where their 14-year-old daughter and more than two dozen others were killed. Survivors of the shooting were present in the audience during his announcement.
He said he didn't believe the recent shootings in El Paso and in Dayton, Ohio, were consequences of people owning guns. He believed mental health and a lack of morality were the driving factors in mass shootings.
"I don't think firearms should be in the hands of people who are not mentally competent or capable to have those firearms," he explained. "That being said, I think we also need to empower our officers to actually be able to serve search warrants on criminals who have firearms."
Joey Palacios can be reached at Joey@TPR.org and on Twitter at @Joeycules.