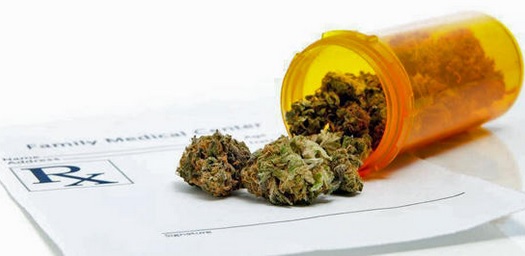 A ruling by a New Mexico judge this week may enable Texas residents to register for that state's medical marijuana program. But critics are worried that Texans may end up breaking state and federal laws.
New Mexico's Department of Health went to court this summer to challenge a law that would issue ID cards to out-of-state residents, including Texans, to buy medical marijuana. It argued the law encourages non-residents to violate state and federal laws and was never meant to include them.
But a state district judge in Santa Fe disagreed and ordered the state agency to issue the cards to non-residents. The court will hear arguments against the ruling on Aug. 19.
Jax Finkel is the executive director of the Texas chapter of the National Organization for the Reform of Marijuana Laws, or NORML. She agrees with News Mexico's Department of Health that the change would lead to an increase in arrests.
She's also concerned the program could lead to both confusion among Texan patients and an increase in arrests.
"While we want patients to have access to medical cannabis, it is problematic that they would have to cross state lines. This would lead them to break federal law," Finkel said.
Finkel said these patients could face marijuana possession charges if they cross back into Texas because the Lone Star State's Compassionate Use Program only covers CBD oil that has a psychoactive THC concentration of less than 0.5%, and patients must be listed on Texas' registry.
The ruling applies to all U.S. states, but in the lawsuit, Texas and Arizona are named as two states that could specifically benefit.
This story has been updated.
Ryan Poppe can be reached at RPoppe@TPR.org and on Twitter at @RyanPoppe1.