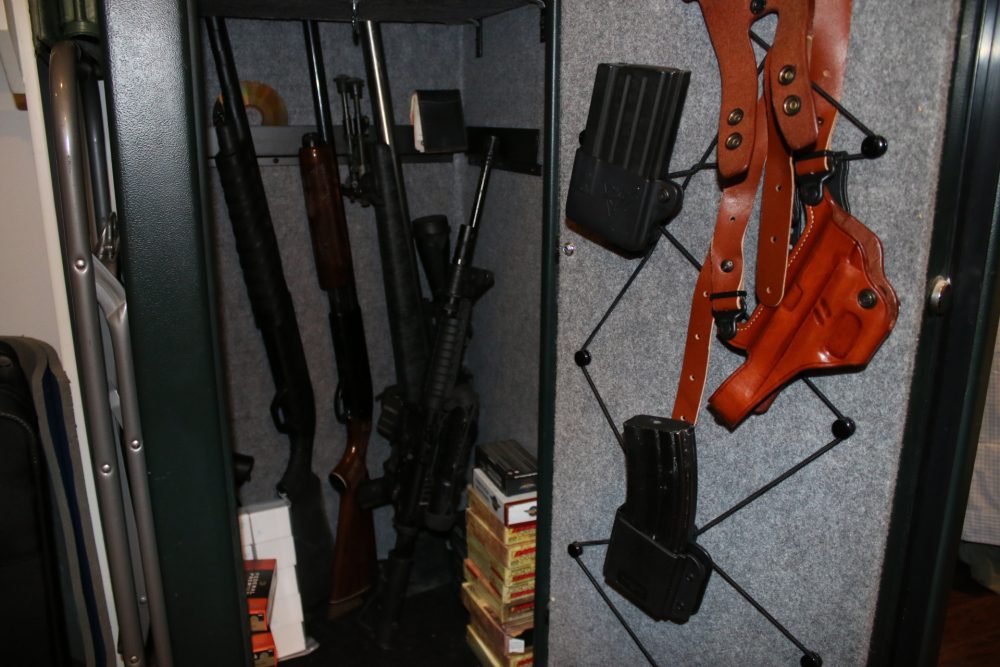 The Texas Department of Public Safety will launch an awareness campaign to urge gun owners to lock away their firearms.
The initiative is part of the state budget Gov. Greg Abbott signed into law this past weekend.
The budget allocates $1 million over two years to the campaign, which will likely be similar to DPS' Don't Mess With Texas and Turn Around Don't Drown awareness campaigns.
The gun control group Texas Gun Sense applauded the governor for not vetoing that line item of the budget.
Texas Gun Sense board member Leesa Ross, who said she is also a gun owner and NRA member, said she lost a son to an accidental shooting.
"And had there been a program like this when he was a young adult or even a few years before he died, there's a good possibility that he would be alive today," Ross said.
Some gun rights groups, including Texas Gun Rights and Gun Owners of America, urged the governor to veto the program.
The National Rifle Association opposed an earlier bill that would have established a Texas-wide gun safety campaign. That bill — along with many other gun safety bills — failed in the Legislature.
But an NRA spokesperson told News 88.7 the organization has no problem with this program because it includes language that prohibits the campaign from implying "that it is unlawful under state law to keep or store a firearm that is loaded or that is readily accessible for self-defense."
"We're not sure why $1M of taxpayers' dollars need to be used for such a campaign, when NRA and National Shooting Sports Foundation have proven and effective programs in place that don't use public funds," the NRA said in a statement. "The state can go ahead and do their thing, while we will continue leading the discussion with our own firearms safety training and accident prevention programs — again, at no cost to taxpayers."
After the mass shooting at Santa Fe High School on May 18, 2018, Gov. Abbott released a firearm safety action plan after a series of roundtable discussions. In it, the governor recommended strengthening the state's firearm storage law.
Currently, if a child 16 years of age or under gets a hold of a loaded weapon in Texas, the owner of the gun can be charged with a misdemeanor (Class A misdemeanor if someone gets hurt, otherwise Class C).
In the action plan, Abbott suggested raising the age to 17, including unloaded guns and increasing the penalty for violations. But the Legislature did not follow through on the governor's recommendations.
The gun safety campaign is supposed to start by Sep. 1, 2020.