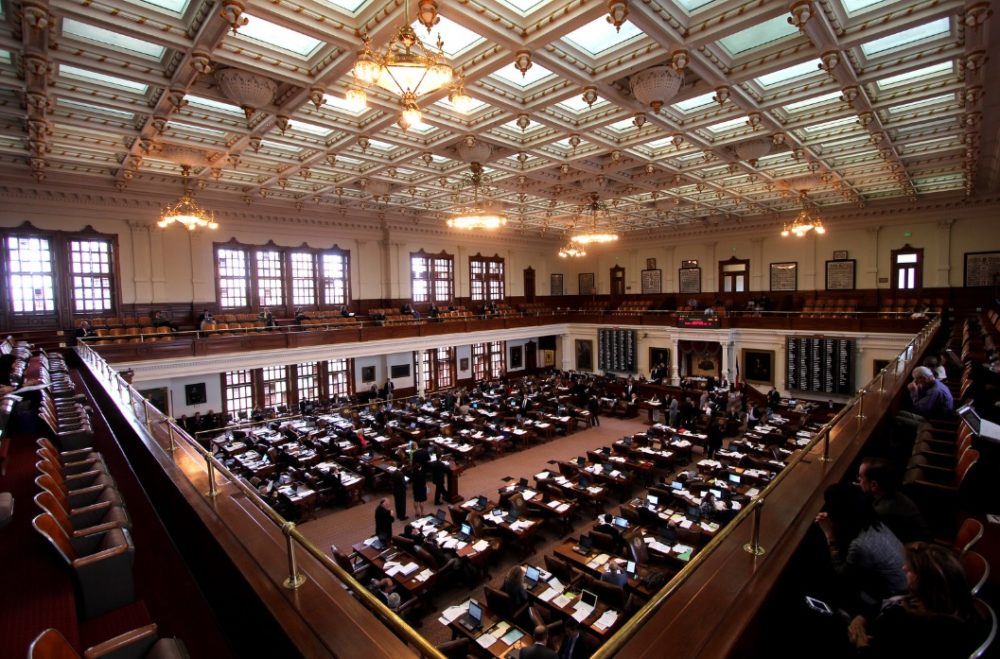 UPDATE (May 21, 2019): This bill has now been passed by both chambers, and will head to Gov. Greg Abbott's desk. He has until June 16 to sign or veto the bill.
Texas could be one of the first states in the nation to criminalize sending unsolicited sexually explicit images. House lawmakers passed the bill on Thursday, sending it to the Senate for consideration.
If signed into law, HB 2789 would make it a class C misdemeanor to send lewd pictures to unwilling adults, with an up to $500 fine. Lawmakers outside of Texas have considered similar legislation, though a bill introduced by New York City Council in November hasn't come up for a vote.
Whitney Wolfe Herd, the founder and CEO of the dating app Bumble, testified for the bill, calling the offense "harassment, plain and simple." According to Herd, a Bumble survey found that one-third of women users have received an unwanted sexually explicit image.
"If indecent exposure is a crime on the streets, then why is it not on your phone or your computer?" Herd said. "We want the standards of acceptable behavior online to match those in real life."
State Representative Morgan Meyer, R-Dallas, filed the bill, motivated by Southern Methodist University students in his district. He said it fills a void where Texas law is currently silent.
"HB 2789 addresses a modern, and sadly, a growing problem across digital communication platforms such as text, email, social media and dating apps," Meyer said. "Currently, if a person commits indecent exposure, it is a crime. Yet if that same person engages in such an act over texting or a dating app, the unwanting recipient has absolutely no recourse, even for repetitive offenses. This must stop."
Meyer's office told News 88-7 they're very confident they will have a Senate sponsor for their bill. They expect the Senate will pass the measure, even though it's a sensitive issue in that chamber.
Last year, a UT-Austin graduate student accused State Senator Charles Schwertner, R-Georgetown, of texting her lewd images. Schwertner denied the charges and he did not cooperate with the university's investigation, which ended inconclusively in December.