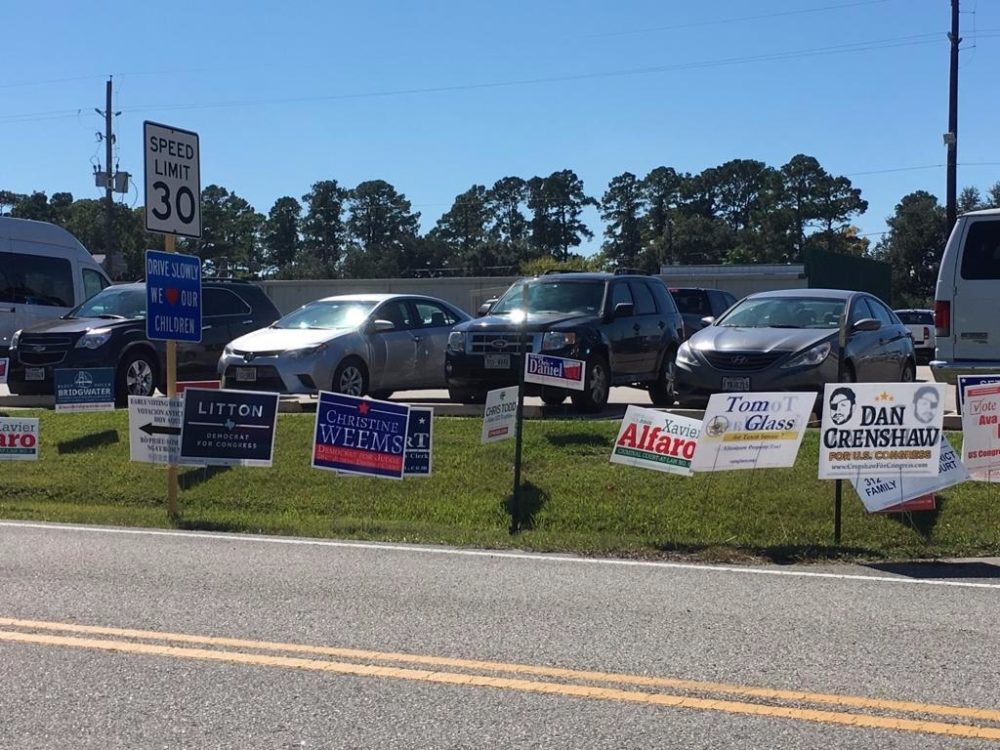 The Texas Secretary of State, David Whitley, Texas Director of Elections, Keith Ingram, and five county election officials are facing legal troubles after multiple civil rights organizations have sued on the basis of voter discrimination.
On Monday, the ACLU and ACLU of Texas, the Texas Civil Rights Project, Demos and the Lawyers' Committee for Civil Rights Under Law filed suit in a move they say will protect the voting rights of foreign-born citizens.
According to the filing, the state encouraged election officials to remove foreign-born people from voter rolls, despite knowledge that thousands were indeed citizens.
In the suit, civil rights groups claim the state wrote a flawed advisory to voter registrars and election administrators on how to deal with a list of voters that had not yet been proven to be citizens. Soon after the state released the list of names, they informed county officials that the list was flawed and included names of thousands of naturalized citizens eligible to vote.
The lawsuit also targets election officials from Galveston, Blanco, Caldwell, Fayette and Washington counties for sending out notices that warned foreign-born voters that their names may be removed from voter rolls if they couldn't prove their citizenship.
Galveston County's voter registrar sent out letters to at least 92 registered voters asking for proof of citizenship, the lawsuit claims.
Director of Legal Strategies at Demos, Chiraag Bains, said the letters are discriminatory.
"The letters essentially ask U.S. citizens to prove that they are citizens and they are targeted at a certain set of citizens, that is people who were not born in this country. So, this is, in effect, national origin discrimination," said Bains.
Of the 92 letters Galveston County sent out, two-thirds were sent to people who officials now know are citizens.
"A sloppy exercise"
On January 25, Secretary of State David Whitley issued an advisory on Texas voter registration insinuating the possibility of voter fraud by foreign-born residents.
VOTER FRAUD ALERT: The @TXsecofstate discovered approx 95,000 individuals identified by DPS as non-U.S. citizens have a matching voter registration record in TX, approx 58,000 of whom have voted in TX elections. Any illegal vote deprives Americans of their voice.

— Attorney General Ken Paxton (@KenPaxtonTX) January 25, 2019
Based on research they had conducted using data from the Department of Public Safety (DPS), voter registrars and election administrators across the state were encouraged to revise the voting eligibility of approximately 95,000 people.
In Harris County, the number of people on that initial list has since dropped by thousands after people's citizenship had been verified.
ACLU of Texas Legal Director Andre Segura said the Secretary of State, "has engaged in a sloppy exercise that threatens to unfairly strip people of the opportunity to participate in American democracy."
On behalf of the Texas Civil Rights Project, Beth Stevens, legal director of their voting rights division, said the lawsuit, "seeks to put the brakes on this voter suppression by rescinding the flawed advisory."
Pending litigation
The Mexican American Legal Defense and Educational Fund (MALDEF) has also initiated litigation.
The organization filed a lawsuit last Friday on behalf of a group of naturalized citizens and advocacy organizations against the Texas Secretary of State for, "conspiring with Governor Greg Abbott and Texas Attorney General Ken Paxton to violate their Constitutional rights by improperly and baselessly questioning their eligibility to vote," MALDEF said in a press release.
Thomas A. Saenz, MALDEF president and general counsel said, "Texas continues to distinguish itself through its aggressive efforts to target legitimate voters and to deter or suppress their participation."
MALDEF's lawsuit seeks an injunction requiring the Texas Secretary of State to refrain from targeting new citizens for "voter purges" and to withdraw his current list, "unless and until it acquires information that the voters are currently ineligible to vote," according to the suit.
It names Whitley, Abbott and Paxton as defendants, along with Galveston County Voter Registrar Cheryl Johnson.
The League of United Latin American Citizens (LULAC) was the first organization to file a lawsuit over the Secretary of State's advisory on January 29. They claim Whitley and Paxton are trying to intimidate people who are legitimately eligible to vote.
Mayor Turner speaks out
Houston Mayor Sylvester Turner penned a letter to Ann Harris Bennett, Harris County Voter Registrar, urging her to reject state officials' questioning of the voter registrations.
Please read my letter to @HarriCountyTAC & Voter Registrar Ann Harris Bennett urging her to resist efforts to disenfranchise registered voters who became naturalized citizens since 1996. #VotingRights #voting #Ipledgeallegiance pic.twitter.com/XjKphtVOia

— Sylvester Turner (@SylvesterTurner) February 4, 2019
"State officials have already had to acknowledge widespread errors in their initial list of 95,000 names," said Turner, "there's no reason to have faith in this manifestly slapdash process."
The Office of the Texas Secretary of State didn't respond to a request for comment.
Galveston County Voter Registrar Cheryl Johnson declined to comment for this story, citing pending litigation.