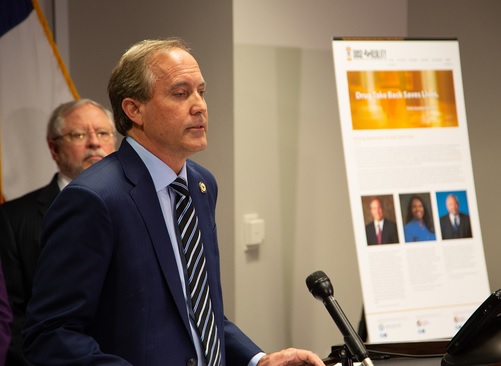 Texas has a new resource to help combat opioid abuse — a website called "Dose of Reality" that Attorney General Ken Paxton unveiled Tuesday.
Each day, 115 Americans die because of opioid overdoses and there were 1,375 opioid-related deaths in Texas in 2016, according to Paxton's office. OxyContin and hydrocodone are popular opioids that can be prescribed by doctors to treat moderate to severe pain.
"The misuse and abuse of prescription opioids cost lives and devastate Texas families in every region of our state," the Attorney General said in a news release.
The new website (DoseofReality.Texas.gov) has information on preventing opioid abuse and addiction, proper pain management, and safe storage of prescription painkillers as well as guidelines for how to respond to an opioid overdose. It also has a map of locations that accept prescription opioids for safe disposal.
Last May, Paxton filed a consumer protection lawsuit against Purdue Pharma for violating the Texas Deceptive Trade Practices Act involving the company's prescription opioids, including OxyContin.