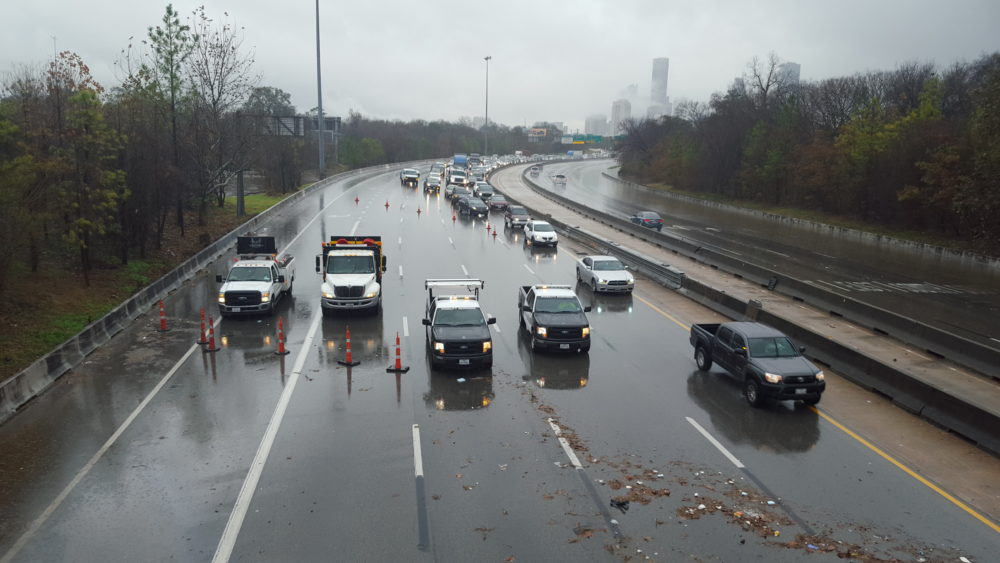 On its latest infrastructure report card the American Society of Civil Engineers gave Texas an overall grade of C-. But that's better than the national average of D+.
Kristina Swallow, a spokesperson for the organization, said the state's bridges actually scored pretty well on their report card with a B grade. But when it comes to Texas roads, they scored a D.
While Texas lawmakers have come up with recent funding mechanisms to help pay for highway improvements, Swallow said at this point the state desperately needs help from Washington.
"Sitting in traffic has a cost," she said. "There's the cost of sitting in traffic and that's fuel, but there's also the cost of the product. If freight takes longer to get to you, that costs more money."
Swallow said once the government shutdown ends Congress needs to immediately get to work on an infrastructure bill.
"We need to be thinking about new ways that we can use that funding so it's leveraged and has the largest impact," she added. "We need leaders who are thinking about our projects differently and thinking about the future."