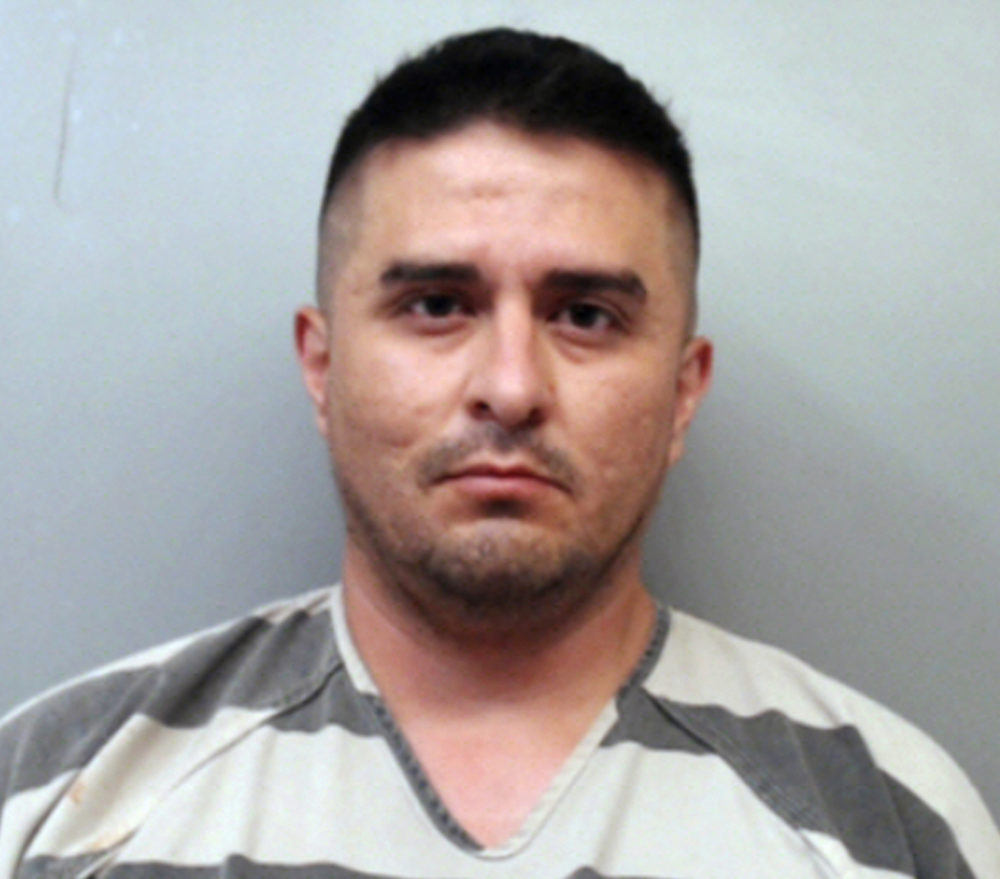 A U.S. Border Patrol agent who confessed to shooting four women in the head and leaving their bodies on rural Texas roadsides has been indicted on a capital murder charge, a prosecutor said Wednesday.
A grand jury decided to upgrade the charge against Juan David Ortiz , Webb County District Attorney Isidro Alaniz said at a news conference. Alaniz said prosecutors will seek the death penalty.
Ortiz, 35, was initially charged with four counts of murder, as well as aggravated assault and unlawful restraint. He has been held in Webb County jail on a $2.5 million bond since his Sept. 15 arrest in the border town of Laredo.
The Border Patrol intel supervisor and Navy veteran seemed to be living a typical suburban life with his wife and two children when the killings occurred. After the first slaying, he continued going to work as usual. He was eventually arrested after he pulled a gun on a woman who was able to escape and asked a state trooper for help.
Authorities have said the victims were sex workers whom Ortiz knew and targeted for their vulnerability. Melissa Ramirez, 29, was slain on Sept. 3, and 42-year-old Claudine Luera was killed on Sept. 13.
On Sept. 14, he picked up another woman, Erika Pena, who told investigators that Ortiz acted oddly when she brought up Ramirez's slaying and later pointed a gun at her in a gas station, according to court documents. Pena said Ortiz grabbed her shirt as she tried to get out of his truck, but she pulled it off and ran, finding a state trooper who was refueling his vehicle.
Ortiz fled and, he later told investigators, he then picked up and killed his last two victims — 35-year-old Guiselda Alicia Cantu and 28-year-old Janelle Ortiz, a transgender woman whose birth name was Humberto Ortiz.
With Pena's help, authorities were able to track Ortiz to a hotel parking garage where he was arrested.
According to court documents, Ortiz confessed to investigators that he had killed four people.