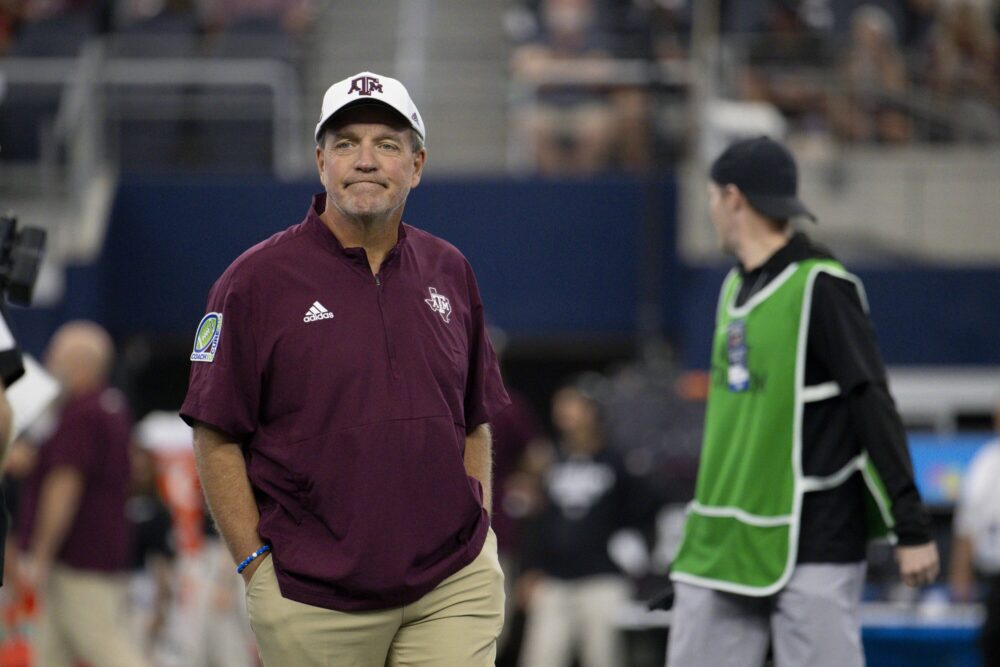 Texas A&M University has fired head coach Jimbo Fisher in the middle of the season.
Fisher's $77.5 million contract buyout will be the highest in college football history.
Texas A&M Athletic Director Ross Bjork called the buyout "monumental" and something that will have "consequences" but said that it had to be done because the team has been underperforming despite its elite fundraising, recruiting, and facilities.
"Our program is stuck in neutral," he said. "We should be on the national scene. Something's not clicking. Something's not working."
Fisher came to A&M in 2017 with high hopes, having won a national championship at Florida State. Those hopes never came to fruition in College Station.
After Saturday's win against Mississippi State, the Aggies record this season sits at 6-4.
Fisher finished 45-25 in six seasons with Texas A&M. They have not played for an SEC title or in the College Football Playoff during the Fisher era.
"We are not in the championship conversation, and something was not quite right about our direction and the plan," Bjork said.
No public dollars will go towards Fisher's $77.5 million buyout, according to Bjork.
"We will use unrestricted contributions within the 12th Man Foundation for the first one-time payments," he said. "And the Athletic Department will fund the annual payments for the remaining portion by growing our revenues and adjusting our annual operating budget accordingly."
The Jimbo Fisher buyout more than triples the previous record of Auburn's $21.7 million buyout of Gus Malzahn in 2020.
It could cost the school more than $100 million to make this change by the time they settle on a new head coach.
The interim head coach will be Elijah Robinson, the team's defensive line coach and co-defensive coordinator.
Copyright 2023 Texas Public Radio. To see more, visit
Texas Public Radio
.