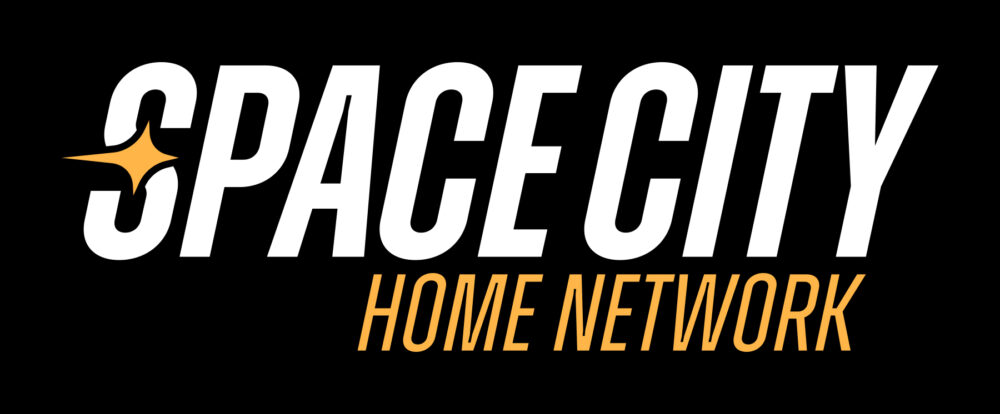 As the Astros start the MLB playoffs, and the Rockets prepare for a new NBA season, the regional television network that broadcasts their games is getting a new name.
The Space City Home Network, a joint venture between the two Houston sports franchises, launches Tuesday on the same cable channel that has been known as AT&T SportsNet Southwest. The Astros and Rockets announced last Friday they are acquiring the network from Warner Bros. Discovery, which is divesting its regional sports networks, and rebranding it.
Just like the AT&T network, Space City Home Network (SCHN) will hold the exclusive local TV rights for the Astros and Rockets while broadcasting a total of more than 220 live games per year. It also will feature pregame and postgame shows, other team-related content and regional high school and college sports.
There will be no immediate changes in the teams' broadcasting crews, with Astros senior vice president and general counsel Giles Kibbe saying the "Space City Home Network will bring you the same Astros and Rockets sports coverage from the faces and voices you know and love."
"The change will be a seamless transition for fans as they will be able to continue to access Rockets and Astros games on the same channels they currently utilize," the teams said in a joint news release.
RELATED: Frontline's Houston Astros film not about exonerating or condemning, producer says
The first live game shown on the rebranded network will be the Rockets' preseason opener against the Indiana Pacers on Oct. 10.
The Space City Home Network also will broadcast Astros postgame shows during the postseason, with the first set to air after Game 1 of the American League Division Series on Saturday at Minute Maid Park. The Astros have a first-round bye in the playoffs after winning the AL West Division for the sixth time in seven years.
The postgame shows will feature the team's usual broadcast crew of play-by-play announcer Todd Kalas, color commentator Geoff Blum and sideline reporter Julia Morales.
Space City Home Network will be available in Texas, Arkansas, Louisiana, Oklahoma and eastern New Mexico via satellite, cable and over-the-top (OTT) providers.