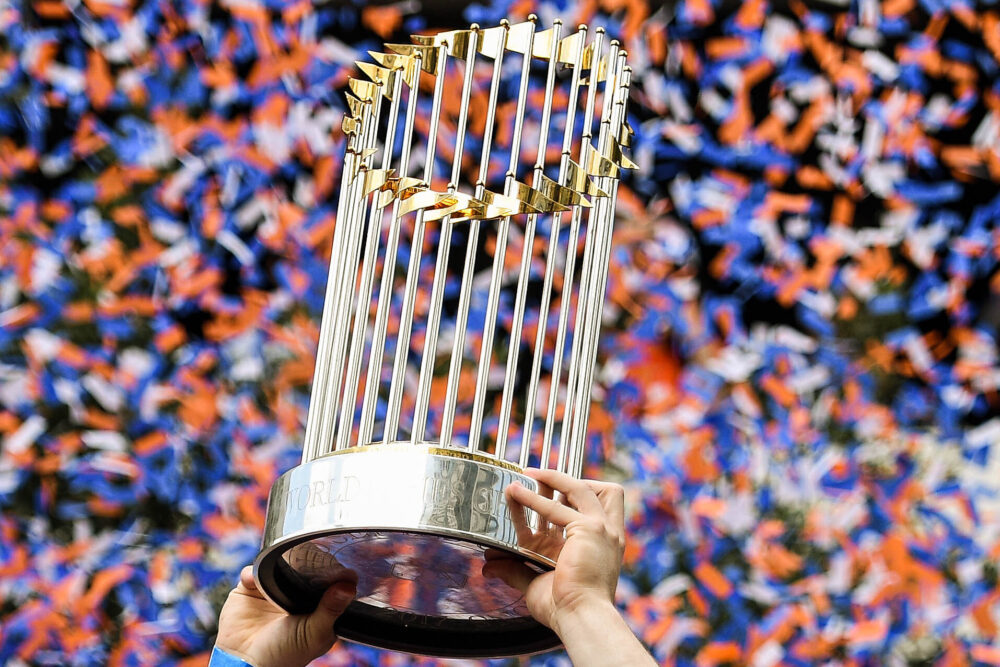 Houston Astros fans are hoping to see the team compete in the MLB postseason for the seventh year in a row.
They may or may not be looking forward to watching an upcoming documentary on PBS – which is scheduled to debut on the same day the playoffs begin – that delves into the franchise and its trash can-banging, sign-stealing scheme from 2017, the same year the postseason streak started.
"The Astros Edge: Triumph and Scandal in Major League Baseball" will premiere Oct. 3 on Frontline, the award-winning investigative journalism series. It chronicles the Astros' rise from baseball bottom feeder to becoming the sport's most successful and vilified team, along with how they have altered the game, with a focus on their data-driven, bottom line-focused and at times ruthless and rule-breaking approach.
Houston Public Media, a PBS member station, was offered an advance screening of the 90-minute documentary as well as an interview with journalist Ben Reiter, who serves as the narrator, producer and primary reporter for the film. It includes interviews with Astros fans who say the team has been unfairly singled out in a sport in which sign-stealing is a time-honored tradition, while also suggesting the Astros' use of technology and win-at-all-costs culture went overboard.
"I'd say it's both," Reiter said. "This film is not about exonerating the Astros or condemning them. I'm certainly not a fan of any team, and Frontline has no rooting interest. The only interest is in delivering the fair, down-the-middle truth here. I'm confident Houston will come away feeling like we've done that."
Astute baseball fans and followers of the Astros might not find the film to include many revelations about the team and its 2017 sign-stealing scandal, in which players used live video feeds during home games and banged on the side of a trash can near the dugout to alert the batter about what type of pitch was coming. It came to light after the Astros lost in the 2019 World Series when former pitcher Mike Fiers told reporters for The Athletic about the scheme.
The Frontline report focuses plenty on the inner workings of the sign-stealing, the factors that contributed and the fallout – or lack thereof – with some of those interviewed, including former MLB commissioner Fay Vincent, saying the players involved should have been more severely punished and not granted immunity by current commissioner Rob Manfred. The film also questions how complicit the league might have been at a time when teams such as the New York Yankees and Boston Red Sox also were pushing the boundaries of technology and fair play.
Reiter said parallels can be drawn between the Astros' sign-stealing scandal and baseball's steroids scandal of a previous generation, in which team owners and MLB might have turned a blind eye because they all were benefitting. Likewise, the upcoming documentary delves into dynamics of power and accountability as well as the trappings and down sides of innovation.
RELATED: Houston Astros' sign-stealing scandal subject of new Frontline film
"I think it will resonate for people who don't know a ball from a strike," Reiter said. "It's a human story. It's a story of human innovation and human missteps."
Reiter wrote a Sports Illustrated cover story about the Astros in 2014, when the magazine correctly predicted they would win the World Series in 2017. He subsequently authored a book called "Astroball" that focused on the team's scouting, analytics and performance innovations and how they set the stage for that title.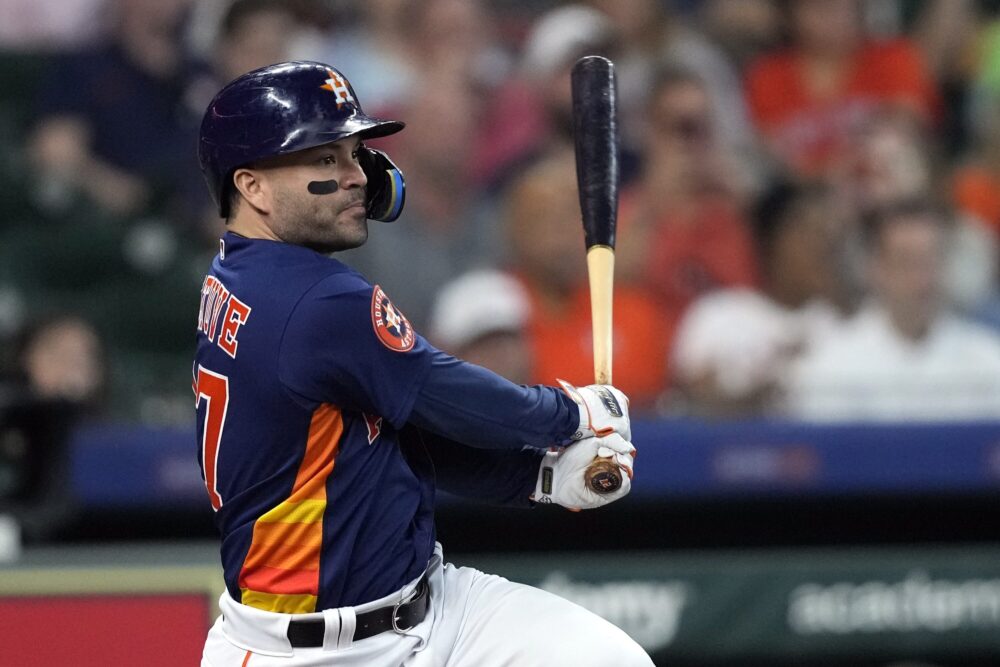 There ended up being more to the story, of course, and Reiter said he pitched "The Astros Edge" to Frontline with the goal of expanding on it and telling it in a more complete way. The documentary includes an extensive interview with Jeff Luhnow, the former Astros general manager and architect of their turnaround who was fired and essentially exiled from professional baseball after the cheating was publicized.
It also features Antonio Padilla, who managed the Astros' video room in 2017 and shares details about how the scheme came about and who the key players were. In what Reiter described as one of the most illuminating interviews he conducted, Padilla revealed that Astros players voted to give him a 2017 playoff share worth $450,000 – which was 10 times Padilla's regular pay that year.
"As in so many scandals, one of the things you should do is follow the money," Reiter said.
What the documentary does not include is interviews with any of the Astros' current players or management or anyone who was on their roster in 2017. Those approached declined to participate, according to Reiter, who said Manfred and MLB did the same.
Reiter said he would have liked to have talked to some of the 2017 players and learned more about their clubhouse dynamics as it pertained to the sign-stealing scheme.
"There's a belief, and a pretty well-founded one, that (star second baseman) Jose Altuve didn't want the (trash can) bangs and didn't use them really," Reiter said. "But was he objecting to this? Was he trying to stop this? How did that power dynamic work? It's a fascinating study of group dynamics that I'd love to know more about."
Reiter said it may never be known whether the Astros would have won their first World Series in 2017 if not for their sign-stealing scheme. But he also said it's clear the team was built to do just that and had enough talent to do so.
It's also indisputable that the Astros have been a pioneering and model franchise during the last seven years, Reiter said, as evidenced by their subsequent championship in 2022 and having reached the World Series four times during that span.
And while some might think the scandal has passed with time and turnover both on the Astros' roster and in their front office, it remains relevant at least in the eyes of the Astros' opponents and detractors. For example, Reiter noted, the loudest cheers from the Seattle Mariners' home crowd on Monday night came when Altuve was plunked by a pitch.
"This is the model team of this era, for better and also for worse," Reiter said. "I think all we can do, all I can do as a journalist, is put the facts out there in as much depth as I can and continue to let history be the judge."