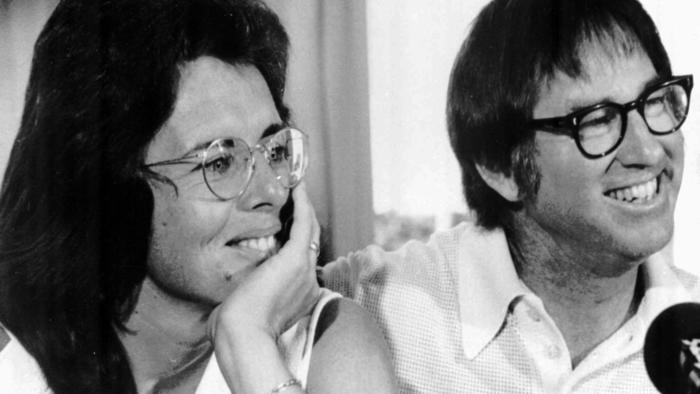 The Astrodome Conservancy Sept. 20 will commemorate the 50th anniversary of a prominent day in women's sports history, and officials have plans to discuss the status of the building that has remained in question for years.
That date marks the anniversary of one of the most viewed sports events of all time, a 1973 tennis match between a man and a woman, and found its place in history as a turning point for women's rights, some say.
"Part of that is because the match took place in the Astrodome and was nationally televised," Beth Wiedower Jackson, executive director of the Astrodome Conservancy said.
"Battle of the sexes" is a term that arose in the early 1970s to describe tennis matches played between a man and a woman. The 1973 match between 55-year-old Bobby Riggs and 29-year-old Billie Jean King made headlines after King won the match in just three sets.
That match had over 90 million viewers worldwide, Jackson said.
"It not only elevated tennis at an important time, but with Billie Jean King, it was a point in time that women could be competitors on par with men," Jackson said.
"The match transformed women's sports with equal prize money," Jackson said. "We are still having that conversation today."
During the event next Wednesday, a showing of the 2017 movie "The Battle of The Sexes," which commemorated that day in 1973, will be shown at 6:30 p.m. at Midtown Arts and Theater Center Houston, 3400 Main Street. The 2017 film featured actors Steve Carell and Emma Stone.
There will be a cocktail reception at 5:30 p.m. ahead of the showing. The movie screening will be followed by a talk from Zina Garrison, a former professional tennis player from Houston.
The cocktail reception will also be a chance for the Astrodome Conservancy to talk about the status of the Astrodome.
The Conservancy has made ways to advance the preservation of the Astrodome, Jackson said, now they are turning their focus towards redevelopment and more discussions will take place ahead of the event.
The massive building currently sits dormant and unoccupied next to the NRG Stadium.