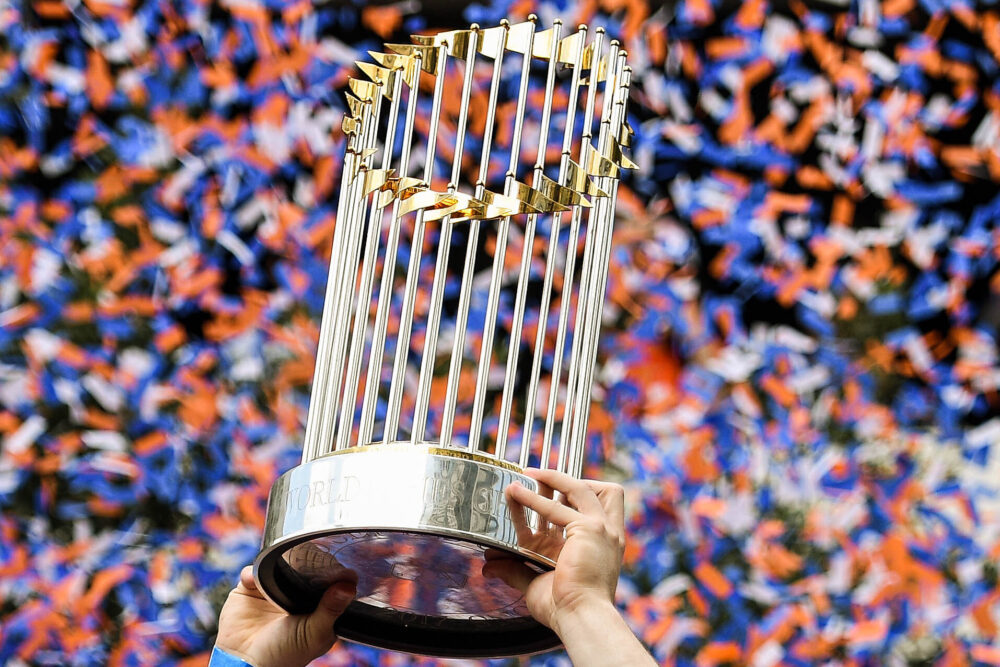 As the Houston Astros set their sights on another World Series, a new report about the franchise's controversial championship in 2017 is set to be released.
"The Astros Edge: Triumph and Scandal in Major League Baseball" will premiere Oct. 3 on Frontline, the award-winning documentary journalism series on PBS. The episode will focus on the trash can-banging, sign-stealing scheme that helped the Astros win their first title and made them arguably the most villainized team in the sport, along with how the cheating scandal has shaped today's game.
Featured in the report will be Ben Reiter, a Sports Illustrated writer who authored the book, "Astroball," which chronicled the team's rise to a championship in 2017. The Astros' sign-stealing scheme – in which players used live video feeds and banged on the side of a trash can to alert the batter about what type of pitch was coming – came to light after the team lost in the 2019 World Series and resulted in the firing of manager A.J. Hinch and general manager Jeff Luhnow.
In a promotional email about the forthcoming release of "The Astros Edge," Frontline described it as "the making of one of the best teams and worst scandals in modern MLB history, the limited accountability and how Astros baseball changed the sport."
The documentary was recently expanded from one hour to 90 minutes in length because of "new and exclusive interviews," according to producers of the program. It is scheduled to air locally at 9 p.m. Oct. 3 on TV 8. "The Astros Edge" also can be viewed starting at 6 p.m. Oct. 3 at pbs.org/frontline and in the PBS App.
The Astros' on-field success has continued in light of the scandal, with the team returning to the World Series in 2021 and 2022 and winning its second championship last year. With less than one month left in this year's regular season, the Astros lead the American League West Division and are in position to return to the playoffs.
The MLB postseason is scheduled to begin Oct. 3, the same day "The Astros Edge" will be released.