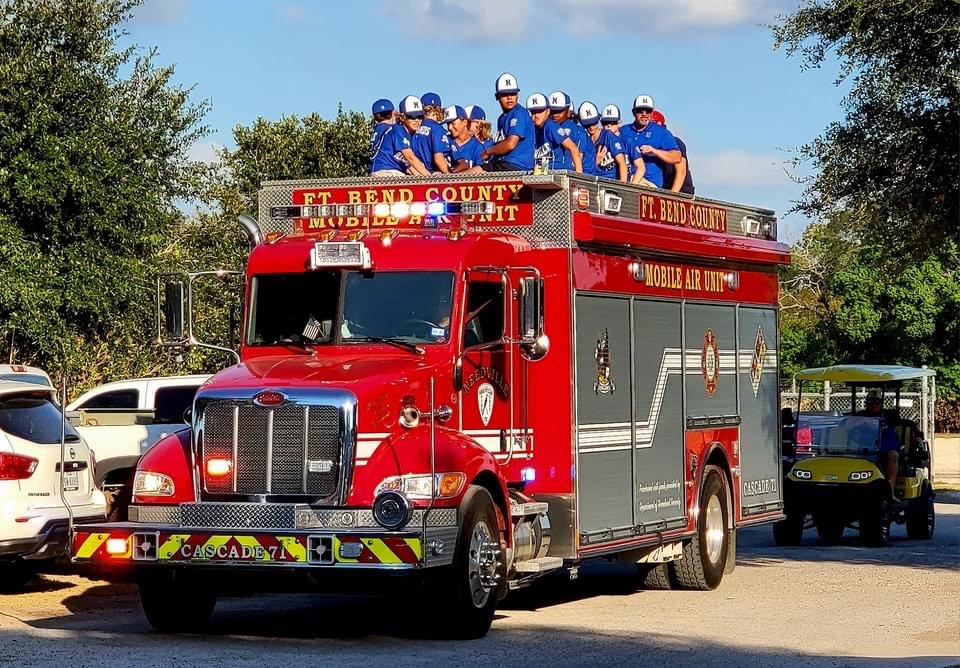 If you tune in to ESPN this week to watch a group of Houston-area youngsters compete in the Little League World Series, and see them dancing outside their dugout when they should be warming up, do not be alarmed. The kids from Needville realize they are competing in an international baseball tournament and not a talent show, and they are plenty proficient in throwing, catching, batting and running.
It's just that they like to dance, especially before a big game. Gathering in a circle and holding an impromptu dance-off competition helps the players relieve any tension they might be feeling, according to Needville Little League head coach Andy McRae, who said it also provides an opportunity for one of his assistant coaches to show off.
Joey Benge, whose son, Easton, is a standout pitcher and infielder for the team, started the pregame routine a couple summers ago and some of the players on this year's team have embraced the tradition, with Heath Filipp often performing an Irish jig and Michael Raven doing the "worm." The elder Benge usually wins, though.
"He's got all kinds of dance moves, man," McRae said. "I don't know what they're called. He just jumps in and does stuff. They're good, though. They're actually pretty good for a middle-aged white guy."
The team of 12-year-olds from Needville, located about 40 miles southwest of Houston in Fort Bend County, will have all its talents on display in South Williamsport, Pennsylvania. That's where the Little League World Series will be held from Wednesday through Aug. 27, with Needville opening the 20-team tournament at 6 p.m. Wednesday against a team from Media, Pennsylvania.
Needville, which will be called Southwest during the annual showcase, is making its first appearance in the Little League World Series. That accomplishment has made the young players an immediate source of pride in their town of about 3,000 people, which sent two busloads of fans to Waco last week to watch them win a qualifying tournament and then held a pep rally as well as a sendoff leading up to their departure for Pennsylvania.
Charlie Swanson, the president of Needville Little League, said making it there rivals some of the community's top athletic accomplishments. Needville High School has won state championships in softball, boys track and field and volleyball, with the last of those titles coming on the volleyball court in 2017.
"It's big for our town," Swanson said. "There's not a lot of people saying they get to go to the Little League World Series."
A different group of players from Needville came excruciatingly close in 2021, advancing to the Southwest Region tournament before being one of three teams sent home by Little League International because of a positive test for COVID-19. The decision was challenged by Needville Little League, which joined another disqualified team from Tulsa, Oklahoma, in filing a lawsuit against Little League International.
A judge in Pennsylvania denied the teams' request for an injunction, which would have allowed them to compete in the Little League World Series in 2021, but allowed the lawsuit to continue on grounds that Little League International might have breached its contract with the teams and unfairly applied its COVID-19 protocols. The dispute remains in litigation, according to Swanson, who said the teams from Needville and Tulsa are seeking monetary damages.
Despite the ongoing lawsuit involving his league, Swanson said Little League International is "treating this team just like every other team that's showing up there." He also said what happened in 2021 has not been a concern or motivating factor for the players and coaches on this year's team.
"They're there on their own merit," Swanson said. "They won and beat everyone, and beat everyone fair and square."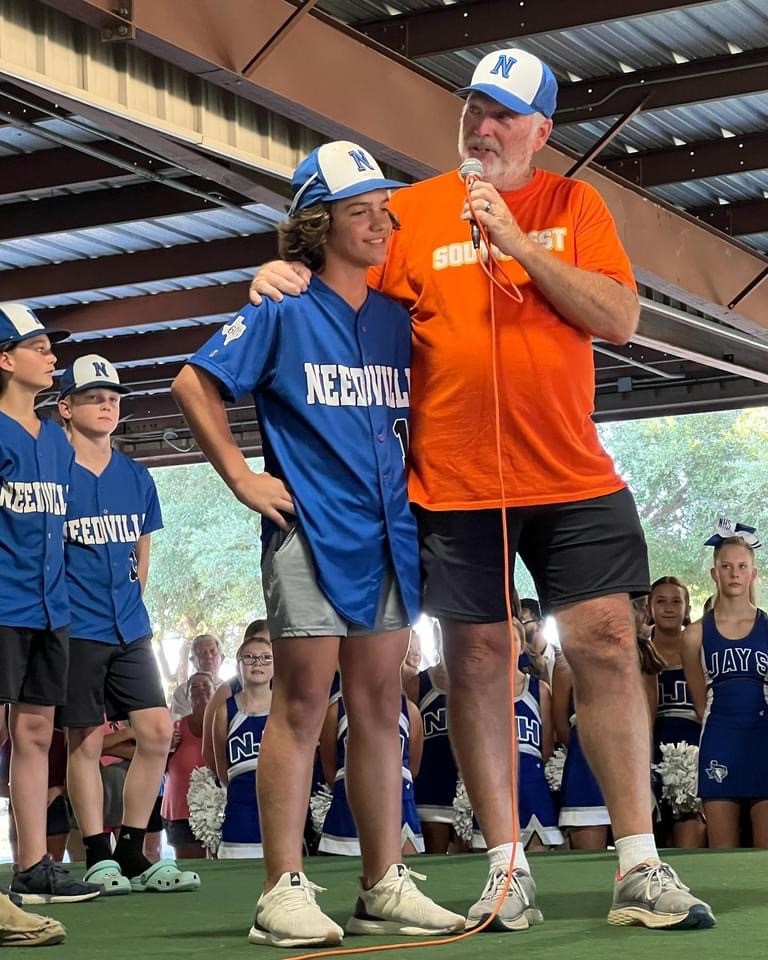 The team lost only one game, by a score of 1-0, en route to winning its district, sectional, state and regional tournaments this summer. Pitching and defense has been Needville's forte, according to McRae, who said the team also is averaging more than 10 runs per game offensively.
Raven is one of three left-handed pitchers for Needville along with Colten Georgi and DJ Jablonski, while Easton Benge and Easton Ondruch also have performed well on the mound, according to McRae. He said Benge, Jablonski and Ondruch have been offensive leaders as well, along with infielders Dalyn Martin and Jagger McRae.
Seven of Needville's 12 players have been competing together since they were 7-year-olds, both within the Little League organization and also on the travel ball circuit, and they've had the same three coaches in Andy McRae, Joey Benge and Clint Jablonski. That continuity has been critical to the team's success, according to McRae and Swanson, who said reaching the Little League World Series has long been a goal for the group.
Merely making it there is not the ultimate objective, though.
"We're going there to win," McRae said. "They're going to be mad if they don't win, I can tell you that. That's why they're as good as they are. They're as competitive of people that you'll run across."
They're also kids, which means they intend to have fun, too, as they travel across the United States, appear on national TV and stave off the start of school and preseason football practices. Swanson said the players seem most excited about meeting their counterparts from other countries and getting lots of free baseball gear, such as bats, gloves and sunglasses.
The little leaguers likely will do some dancing as well, with one of their assistant coaches leading the way. When asked if ESPN producers knew about the team's pregame ritual, McRae said, "It's not all the way out of the bag."
"He'll dance on TV," McRae added, referring to Joey Benge. "He doesn't care. He'll do anything for a win."