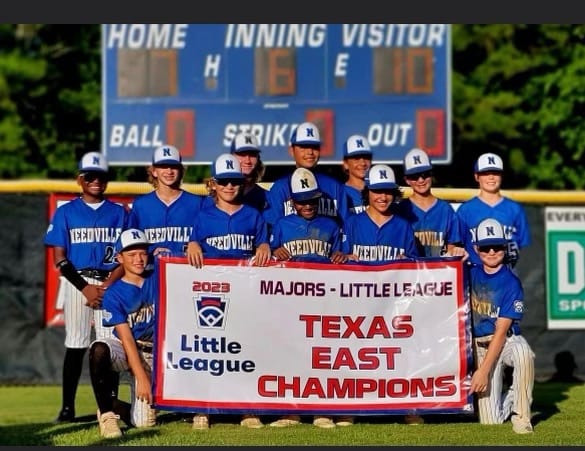 Another team from the Houston area is headed to the Little League World Series.
A group of 12-year-olds from Needville, which is southwest of Houston in Fort Bend County, beat a team from Louisiana 5-3 on Tuesday to advance to the grandest stage in youth baseball. Needville is scheduled to begin play in the nationally televised Little League World Series at 6 p.m. Aug. 16 at Lamade Stadium in Williamsport, Pennsylvania, where it will face a team from the Mid-Atlantic Region.
Last year's Little League World Series featured a team from Pearland, which is south of Houston. That group of youngsters finished the tournament as a U.S. semifinalist.
Needville Little League had a near miss of sorts in 2021. It was one of multiple teams sent home from the Southwest Region tournament because of positive tests for COVID-19.
This year's team from Needville went 4-0 at the Southwest Region tournament in Waco. Playing as Texas East, the team opened the regional by beating Mississippi 9-5 last Thursday and then won 5-2 on Friday against Texas West. Needville then had a 3-0 win Sunday against Louisiana before beating that team again Tuesday.
The Little League World Series will be played Aug. 16-27 in Williamsport. Needville's first game will be against the yet-to-be-determined winner of the Mid-Atlantic Region, which features teams from Delaware, Maryland, Pennsylvania and Washington D.C.