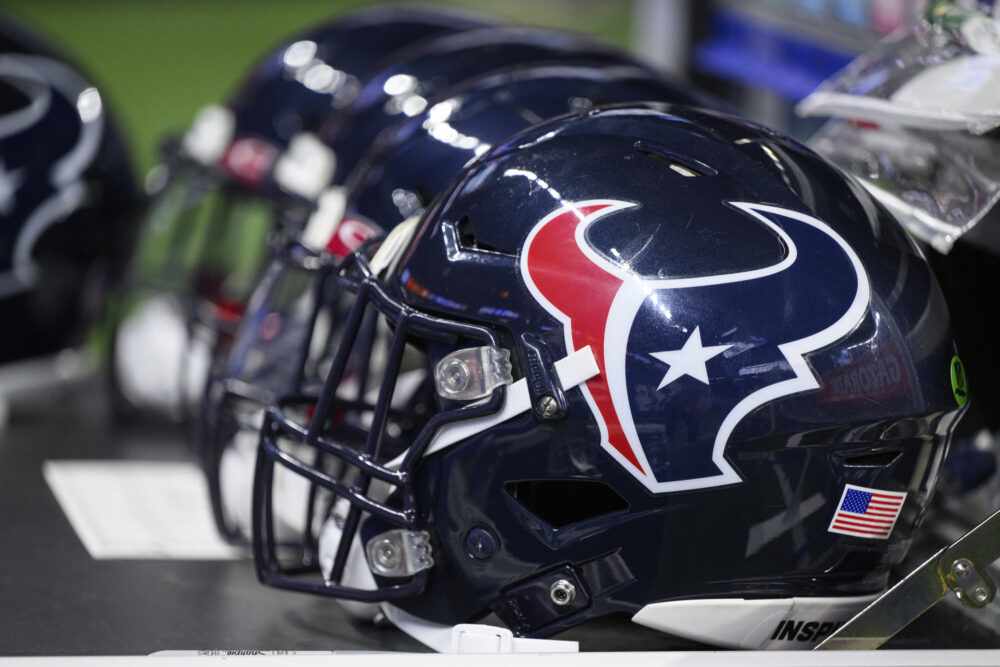 HOUSTON (AP) — Javier Loya, a minority owner of the Houston Texans, is facing a rape charge in Kentucky, according to court records.
Loya has been charged with one count of first-degree rape, five counts of first-degree sexual abuse and one count of third-degree sexual abuse in Jefferson County, Kentucky.
The 53-year-old Loya was indicted and pleaded not guilty in May. He posted a $50,000 bond.
"We are aware of the serious charges filed in the Commonwealth of Kentucky against Javier Loya, one of our outside limited partners," the Texans said in a statement. "We have agreed with Mr. Loya that while those charges are pending, he will remove himself entirely from any team or league activities."
Loya's attorney Andrew J. Sarne released a statement Tuesday on behalf of his client.
"Mr. Loya is innocent and has pled not guilty to all charges," Sarne said in the statement. "He unequivocally and categorically denies these allegations and will vigorously defend his innocence. Mr. Loya has voluntarily taken and 100% passed a polygraph test which confirms his innocence and looks forward to being vindicated in court."
A person with knowledge of the situation told The Associated Press that Loya's stake in the team is less than 1%. The person spoke to the AP on the condition of anonymity because ownership stakes aren't publicly disclosed.
"The club promptly notified the league of the serious pending charges against Mr. Loya after they were filed," NFL spokesman Brian McCarthy said. "Mr. Loya has not been permitted to participate in any league or club activity during this process. He is no longer on any league committees."
Loya is the co-founder and chairman of Houston company OTC Global Holdings. He has had a stake in the Texans since their inception in 2002.
The case is set for a pretrial conference Aug. 22.
Pro Football Talk was first to report that Loya was facing charges.