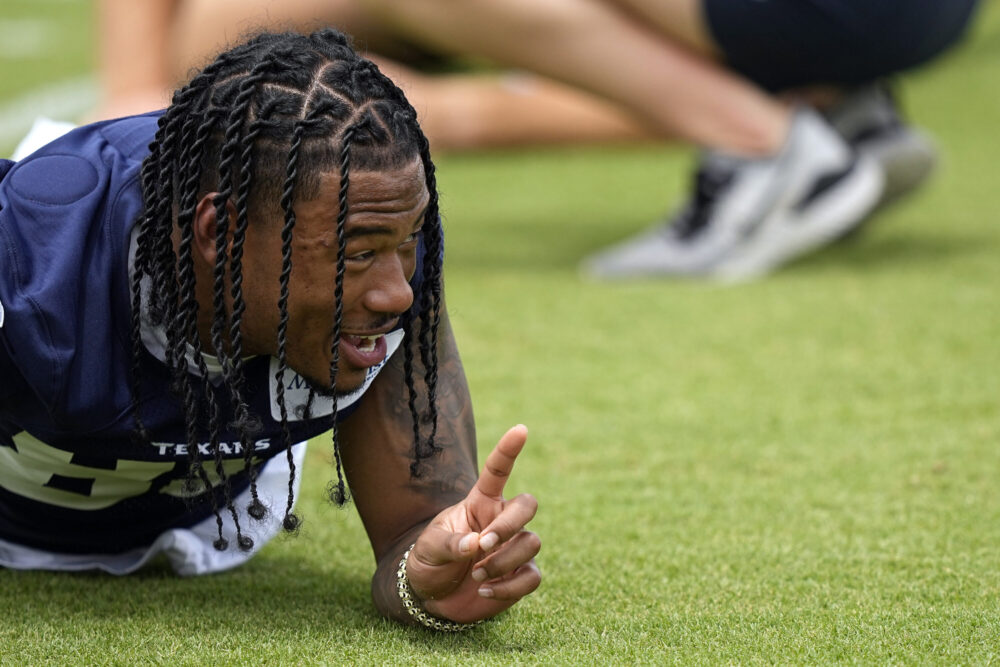 Houston Texans wide receiver John Metchie III, who missed all of his rookie season last year while battling a rare form of bone cancer, has been medically cleared to practice and was on the field Wednesday morning when the team started preseason training camp.
Metchie, 23, was the Texans' second-round draft pick out of the University of Alabama in 2022. He announced last July that he would have to miss the 2022 NFL season after being diagnosed with Acute Promyelocytic Leukemia.
Texans general manager Nick Caserio told reporters at training camp Wednesday that Metchie would take his return "one day at a time" ahead of the team's Sept. 10 season opening against the Ravens in Baltimore. Houston's first preseason game is Aug. 10 at New England.
"He's cleared. He's ready to practice," Caserio said. "I'm sure he's kind of anxious, anxious and excited to be back out on the field."
John Metchie is cleared for Training Camp 🥷 pic.twitter.com/jnkAI10v2X

— Houston Texans (@HoustonTexans) July 26, 2023
Metchie, who is 5-foot-11 and 187 pounds, was the 44nd overall draft pick in 2022 after catching 96 passes for 1,142 yards and eight touchdowns for Alabama in 2021.
On Wednesday, he went through drills and ran passing routes while sporting a new jersey number. Metchie switched to No. 8 after wearing No. 88 during his first offseason camp with the Texans after being drafted and before his leukemia diagnosis.
"Seeing him fight back and do everything that he's been doing, he's a guy I want on my team," Texans safety Jalen Pitre said. "I know there's no quit in a guy like that. He's continuing to show up and continuing to fight, so that's big for me and it's very inspiring."