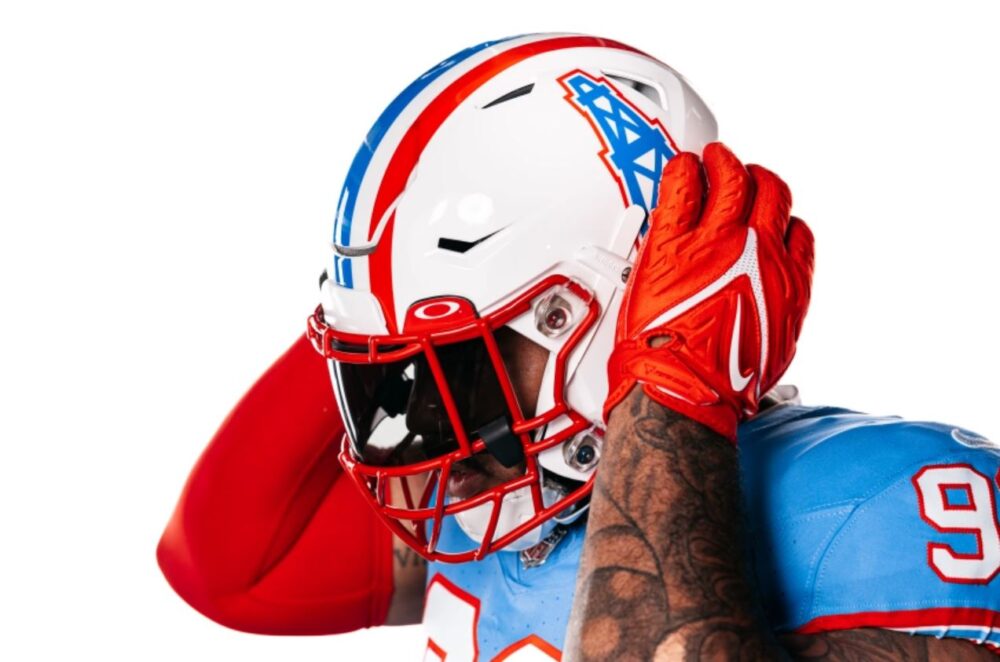 Houstonians will once again be able to see the Oilers take the field, but in the worst way possible.
The Tennessee Titans announced Sunday they will be wearing the 1980s-era Houston Oilers uniforms in two home games for the upcoming season.
The alternate uniform set includes white pants, the Oilers' derrick logo on a white helmet and the phrase "Luv Ya' Blue" on the inside collar of the Columbia blue jersey.
The Oilers were founded in Houston in 1960, but fervor for the team hit its peak in the late 1970s under head coach Bum Phillips and running back Earl Campbell. In 1979 and 1980 they made the AFC championship, only to lose to the Pittsburgh Steelers. Even with the losses, the squad was embraced by the city and celebrated at raucous post-season pep rallies.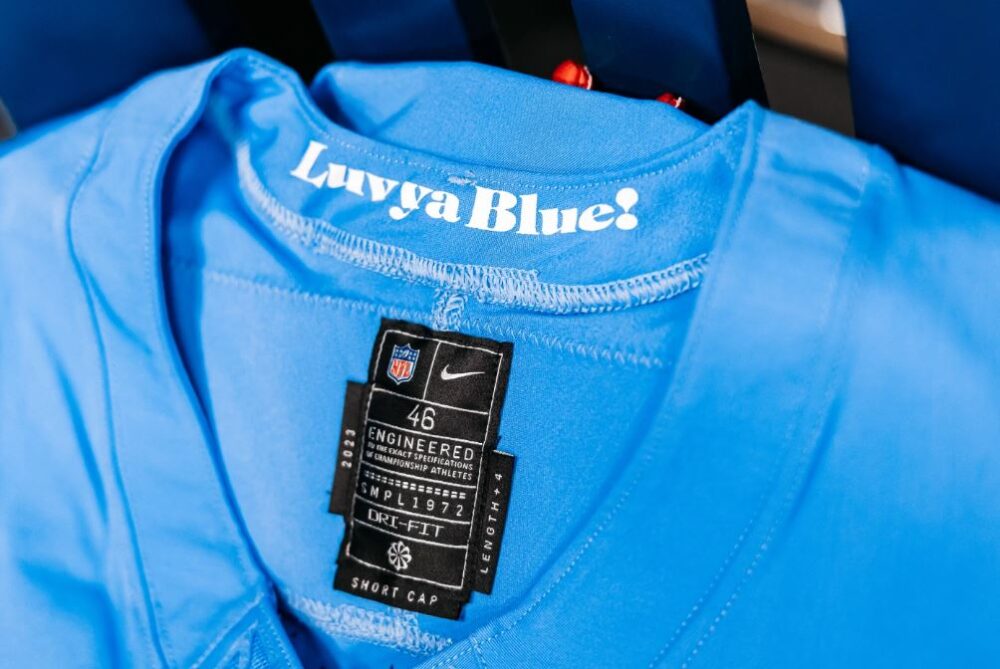 But owner Bud Adams infamously moved the franchise to Tennessee in 1997 after he couldn't get a new stadium built in Houston. He also took the team's uniforms, logos and record books with him to Nashville.
It could be hard for longtime Houston fans to see the Titans' throwback Oilers uniforms.
"I lived in Houston for 10 years. My first training camp I met Bum Phillips. I was coached by Wade. I've seen first hand how much the people of Houston loved the Oilers. Earl, Bruce, Warren, Dr. Doom, etc. Luv Ya Blue is real," said Texans legend JJ Watt on Twitter.
"So yeah it pains me for Houston and those fans."
The two games that the Titans will don the Oilers' colors have yet to be revealed. The Titans and Texans play each other twice this season – in Week 15 & 17.
The Texans didn't respond publicly to the uniform announcement or to questions from Houston Public Media about the throwbacks.
But one former Oilers legend seemed happy to see the old look get new life.
"Can't wait to see our old uniforms on the field again! Best looking outfit in football," tweeted QB Warren Moon, who played in Houston for ten seasons.
"Go Titans."