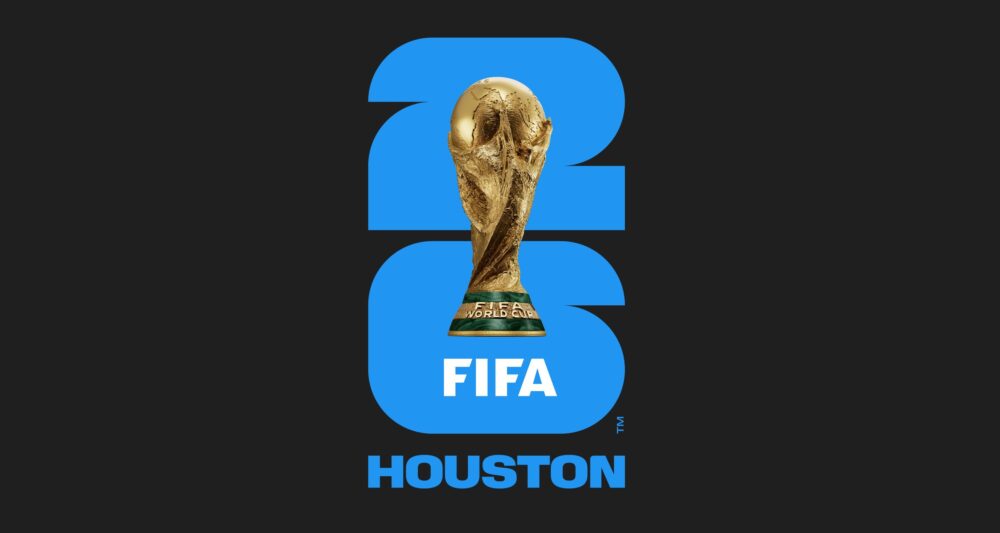 A logo Houstonians will be seeing a lot of in the next few years was officially unveiled on Thursday.
The logo revealed by FIFA for the 2026 World Cup is simple, with a 2 stacked on top of a 6 and the World Cup trophy superimposed on them. The trophy's image is a first for a World Cup logo, as is the use of the tournament hosting year as part of the logo itself.
Each city's version of the logo includes the city's name and a unique color for the numbers and lettering. Houston's is a medium shade of blue.
FIFA traveled to the Hollywood Hills for a flashy celebration of the branding for the 2026 event on Wednesday, which will be held across the U.S., Mexico and Canada, including the Los Angeles area's SoFi Stadium. Dozens of soccer luminaries including Brazilian great Ronaldo gathered for the unveiling.
Games in Houston will be played at NRG Stadium, a venue with plenty of soccer history. Houston is expected to host at least four matches in 2026, including a knockout round match.
No dates have been set for the tournament, but it will take place in the traditional June/July summer window previous World Cups have occurred. FIFA officials said Wednesday a match schedule could come out by the end of this year.
It takes multiple years for countries to qualify for the World Cup. The 2026 edition will be the biggest yet, with 48 teams participating. The U.S. has an automatic bid as a host nation.
The Associated Press contributed to this report.
Introducing 𝐓𝐇𝐄 official Host City logo for the FIFA World Cup 26 𝐇𝐨𝐮𝐬𝐭𝐨𝐧™ 
 #WeAreHouston | #FIFAWorldCup #WeAre26 pic.twitter.com/NeWq2bA9PW

— FIFA World Cup 26 Houston™ (@FWC26Houston) May 18, 2023