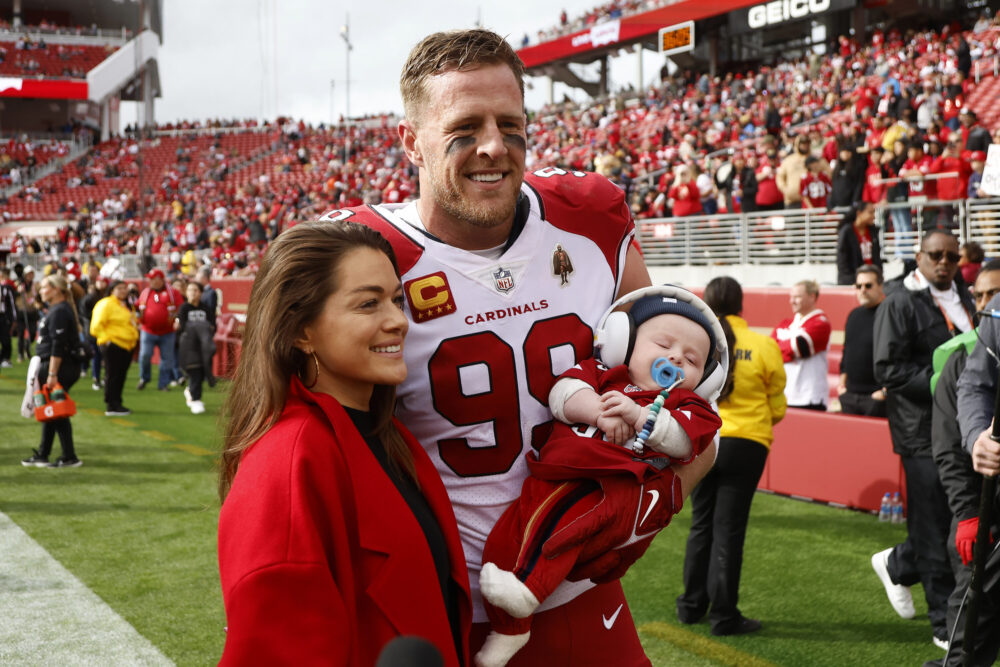 BURNLEY, England (AP) — Former NFL star J.J. Watt and his wife, Kealia, have announced an investment in the English soccer club Burnley, which recently earned promotion to the Premier League.
The recently retired Watt is a three-time AP Defensive Player of the Year while Kealia is an accomplished soccer player who has played for the United States and for several years in the National Women's Soccer League.
The two announced their investment Monday, with J.J. joking that he's "officially retiring from retirement."
"When you invest in a club that's been around since 1882, you must have great respect for its history and tradition," said J.J. Watt in a statement released by the club on Monday. "We understand that not only are we investing in the squad and manager, we're investing in the town and its people. We take that responsibility very seriously and intend to work hard in earning their trust and support."
The statement said Kealia Watt will be instrumental in helping develop the Burnley FC women's team.
"In the US, I've seen the NWSL grow into something really incredible, and we'd love to be a part of growing the women's team here and be a part of their journey," she said.