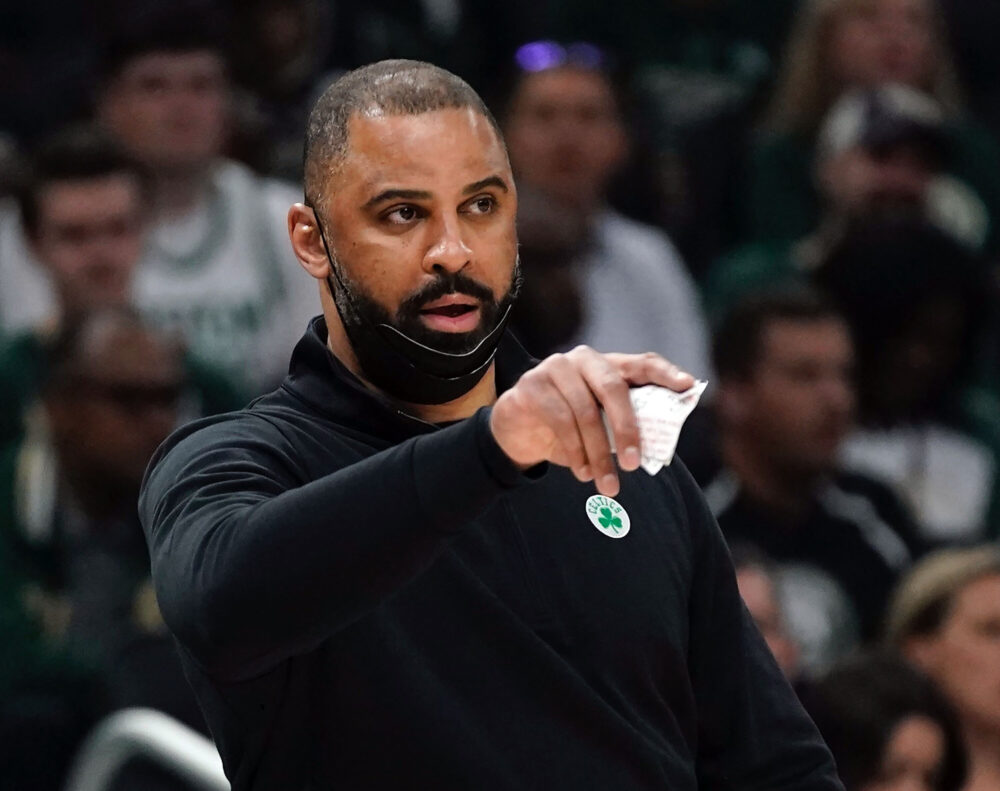 The Houston Rockets have picked Ime Udoka to be their new head coach after the team declined Stephen Silas's extension after being hired in 2020.
After three years of hardship, the team's management trusts Udoka to be the next face of the franchise and believe he has the potential to return Houston to a championship. He signed a four-year, $28.5 million contract.
Udoka was only available after a promising start to his head coaching career in Boston went south. An investigation found he was involved in an improper relationship with another staff member of the Celtics.
"I took leadership sensitivity training, and some counseling with my son to help him improve the situation I put him in," he said. "I spent the year, you can grow from adversity and I think I've done that this year, in the right direction."
Udoka says he took full responsibility for the relationship and is ready to move forward with a second chance in the NBA.
"Very excited to get started," Udoka said. "A lot of things were very attractive about this job, and the cap space is a big thing, a chance to grow with these young players and I'm excited to get out and meet them."
Since 2020 the Rockets are 103-205, causing the franchise to lose the attention of the city as the Astros regularly compete for titles.
With a new head coach now in place, the team is ready for the 2023-24 season. The NBA draft is on the horizon, and the Rockets have an excellent chance to have the first pick in the lottery.
The Rockets are trying to rebuild the team through the draft. Recent picks include Jalen Green in 2021 and Tari Eason and Jabari Smith Jr. in 2022.
With a young roster, Udoka said that there is no excuse to blame "youth" on certain players for not succeeding.
"Just trying to expedite the process of becoming professionals, I think they heard me say that youth is not an excuse," Udoka said.
He said he reflected on his experience in Boston and wanted to bring the message to Houston.
"Understanding that we are gonna take some lumps for our age and youth, but my message to them will be that's not an excuse, you've been in the league you've been taught, and that's my job to teach them," Udoka said.
Udoka also said that he and the players have a lot of work to do before the season starts, but Udoka only wants the best for his players.
"The young talent has to grow and take steps, so that's my job is to help nature these guys," Udoka said. "The addition of some veterans with the free agency we have I think it's only natural for the progression, but these guys have to take steps."
MORE: The Athletic writer Kelly Iko discusses Ukoda taking over as the Rockets' new coach on Houston Matters: