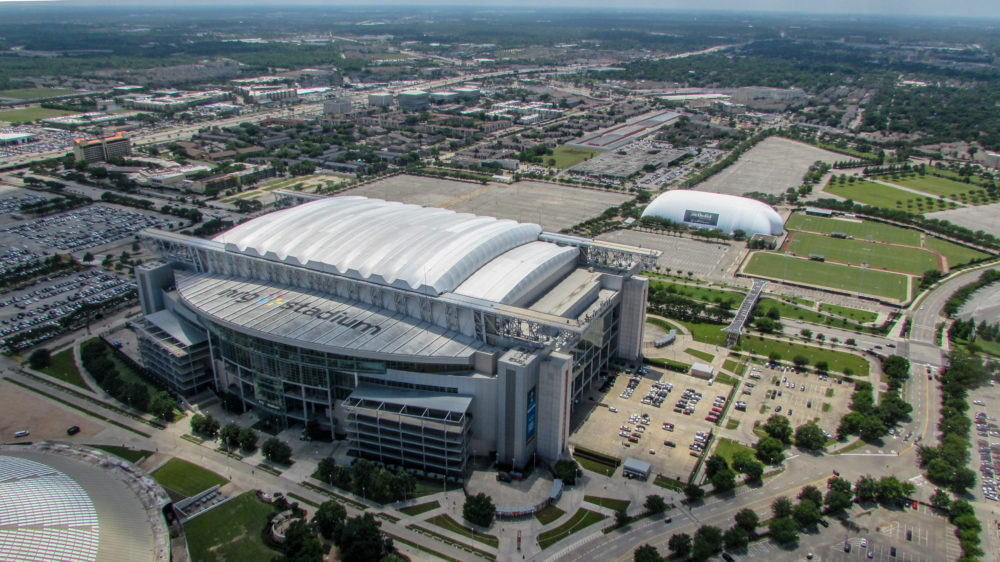 Two Houston stadiums will host CONCACAF Gold Cup matches later this year.
NRG Stadium and Shell Energy Stadium are two of the 15 sites announced by the Confederation of North and Central American and Caribbean Association Football on Monday for the biannual soccer tournament.
The 16-nation tournament will be played from June 24 to July 16. No game dates for the Houston stadiums have been set.
It's the seventh time NRG Stadium will host Gold Cup matches. It previously hosted in 2005, 2007, 2009, 2011, 2019 and 2021. The home of the Houston Dynamo is hosting games for a sixth time, previously having games in 2013, 2015, 2017, 2019 and 2021.
The Gold Cup will be played for the first time in Cincinnati, St. Louis and San Diego. SoFi Stadium in Inglewood, California, another first-time site, was announced last October as site of the final.
Other sites include AT&T Stadium in Arlington, Texas; Bank of America Stadium in Charlotte, North Carolina; Solider Field in Chicago; DRV PNK Stadium in Fort Lauderdale, Florida; State Farm Stadium in Glendale, Arizona; Red Bull Arena in Harrison, New Jersey; Allegiant Stadium in Las Vegas; Levi's Stadium in Santa Clara, California; and BMO Field in Toronto.
The United States is defending champion and Qatar is included as an invited guest. Other nations are Canada, Costa Rica, Cuba, El Salvador, Guatemala, Haiti, Honduras, Jamaica, Mexico, Nicaragua and Panama. Three additional teams will be determined by preliminary round games in June.
The draw of four four-team groups is Friday.