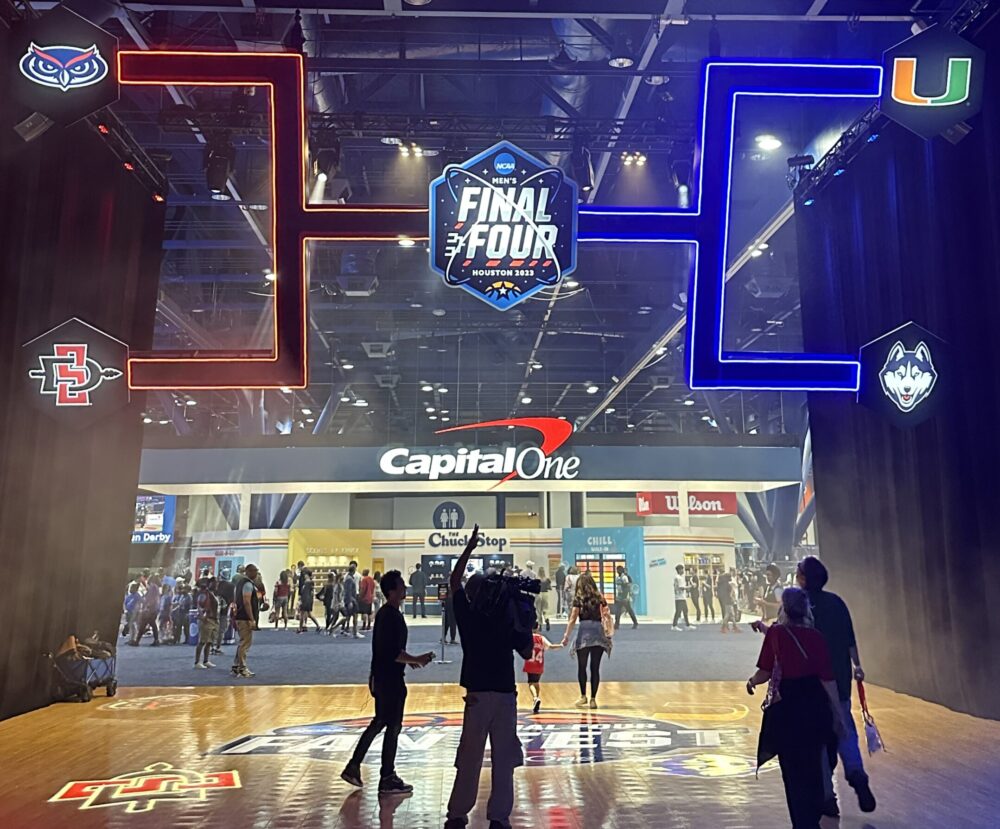 Fan Fest has officially lifted off to start the Final Four weekend, and many fans have come far and wide to come to see their team potentially win it all.
There's two big events downtown: Fan Fest, which is held at the George R. Brown Convention Center, and the March Madness Music Festival that will be at Discovery Green. The concerts include performances by Megan Thee Stallion, Lil Nas X, Tim McGraw and Keith Urban.
The four teams left in the tournament are: Florida Atlantic University, San Diego State University, the University of Miami and University of Connecticut.
RELATED: 2023 NCAA Men's Final Four tickets are more affordable with Texas, Houston eliminated
The fans are not the only people here who like to talk about basketball — NCAA College Basketball Correspondent Andy Katz attended Fan Fest.
"Well, first of all, this is the third time we have been here in Houston, the games have not disappointed so I hope that is the case," Katz said.
Florida Atlantic University fan Zachary Weygandt said it was a big deal that his team made it this far.
"This is absolutely huge, for a small mid-major program like FAU, the biggest thing before this was Lane Kiffin," Weygandt said. "Now this has just blown that of out the water, huge underrated team, no expectations going into the season, and make it all the way to the Final Four."
RELATED: METRO offering free light-rail rides when Houston hosts 2023 NCAA Final Four
The madness continues as fans rally behind their team to make the impossible happen. Longtime UCONN fan Ken Sehiermeyer said attending the Final Four is a tradition for him and his friends.
"We were thoroughly excited, its been nine years since they've (UCONN) been in the Final Four, and myself and my good friends, we travel to all of the Final Fours, so it also meant that were going on vacation to watch some basketball," Sehiermeyer said.
The music festival runs through Sunday and the Fan Fest runs through Monday.