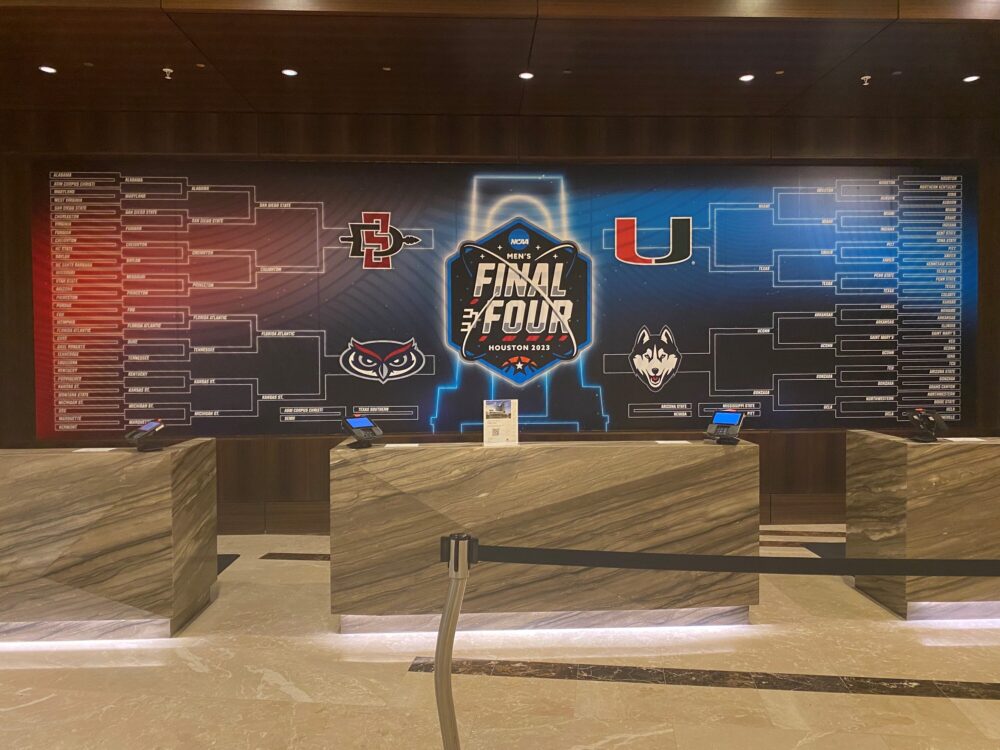 Even though a hometown or home state team will not be competing, attending the NCAA Men's Final Four this weekend could still be an attractive opportunity for Houston-area residents.
That's at least partly because the absence of the University of Houston and University of Texas – whose Final Four bids ended last weekend – has driven down ticket prices on the secondary market.
The cheapest tickets available on StubHub.com as of early Thursday afternoon were $40 for Saturday's college basketball semifinals at NRG Stadium and $39 for Monday night's championship game. Adam Budelli, a spokesperson for the online ticket marketplace, said tickets were in the $120 range before the Cougars and Longhorns – seeded first and second, respectively, in their regional bracket for the NCAA tournament – both lost to Miami.
"Tickets to the Final Four are much more affordable this year, and a lot of that is driven by Houston and Texas being eliminated when they were," Budelli said. "I think in general for sports fans in Houston or live event fans, this is going to be a more affordable Final Four and national championship game that's going to allow people to check out a bucket-list type event like this."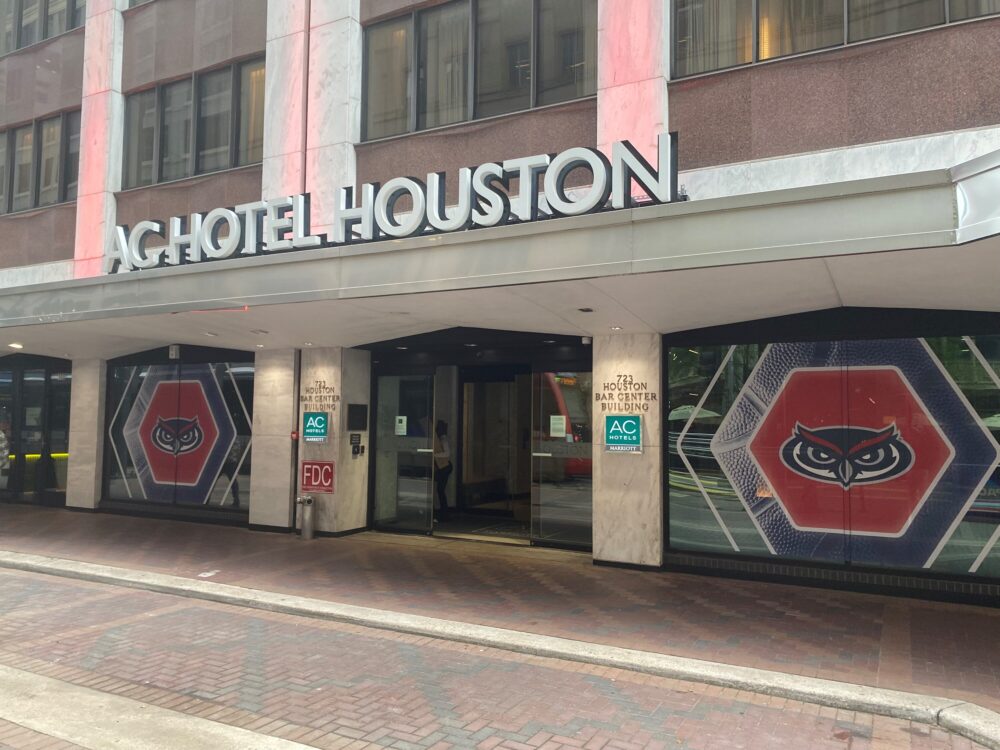 The field for this weekend includes the Hurricanes as well as fellow Final Four newcomers Florida Atlantic and San Diego State, along with traditional power Connecticut. This year is the first time the Final Four will not include a team that was seeded third or higher in its regional bracket.
As a result, Budelli said average ticket prices for this year's Final Four are down about 20 percent compared to last year, when blue bloods Duke, Kansas, North Carolina and Villanova competed in New Orleans.
Prices on StubHub have steadily gone down this week, according to Budelli, who said there could be a last-minute spike if more local fans decide to go or out-of-town fans arrive without tickets and thereby drive up demand.
Kayla Ramsey of the Houston Ticket Store & Midtown Tickets, a local broker, said she is seeing get-in prices as low as about $100 for upper-level seats both Saturday and Monday, with lower-level prices as low as $200 or $250.
"If a Texas team would have gotten in, it would have been way different," she said. "The prices would have been through the roof, because everybody would have come."
RELATED: METRO offering free light-rail rides when Houston hosts 2023 NCAA Final Four
Budelli and Ramsey both said they expect the secondary ticket market to see an inventory spike after Saturday's semifinal games, because many fans of the losing teams will be looking to dump the tickets they had purchased for Monday's final. That could cause further fluctuations in prices, with Budelli saying the best time for buyers to take advantage is typically within 12-24 hours after Saturday's games.
Budelli and Ramsey also said fans should exercise caution when shopping for tickets and make sure they are using a trusted and reputable platform or vendor. Both advised against buying paper tickets from scalpers on the streets, saying tickets for events such as the Final Four are generally purchased and transferred electronically.
"People are still trying to go, locals and people that are trying to go and entertain clients. Perhaps they're basketball fans," Ramsey said. "I haven't heard of many out-of-towners calling lately at all."