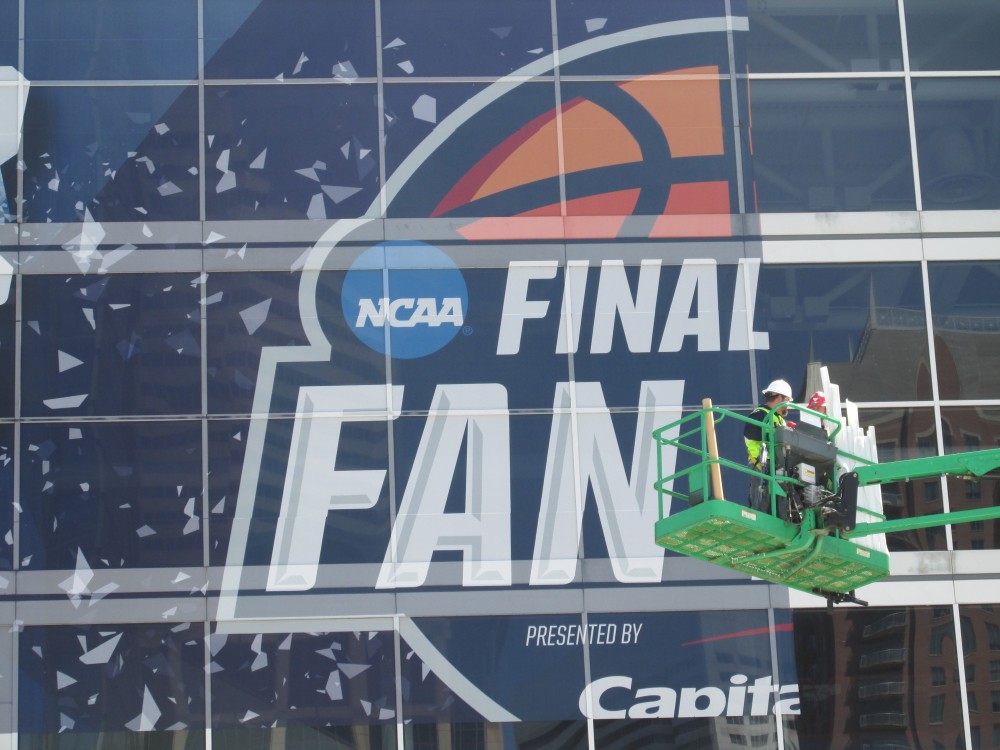 More than 75,000 basketball fans are expected at NRG Stadium for the Final Four with events around the city taking place March 31 – April 3.
Tens of thousands are expected to attend other events like the March Madness Music Fest at Discovery Green and Fan Fest at the George R. Brown Center, according to Final Four Houston's Local Organizing committee.
The committee is working on some finishing touches on preparation for the tournament's thrilling final games. Holly Kesterson is the President of this year's Final Four Local Organizing Committee and said some last minute touches can't happen until a few days before the actual games.
"For us, a lot is learned in those last couple of days because we don't even know what teams will be playing in the Final Four yet," Kesterson said. "What fans will come, where will they be traveling from? All of that information comes to us just a couple of days before the Final Four."
Kesterson believes Houston's growth and development attracts more big events to the community. She said the more familiar Houston becomes, the more big events there will be in the city.
"Houston is an event city through and through," she said. "Our downtown looks amazing and looks very different from when we hosted the NCAA Final Four in 2016."
This will be Houston's fourth time as a Final Four host. Previously, the city has hosted the Final Four in 1971, 2011, and 2016. Houston is also the planned location for the 2024 College Football Playoffs title game and 2026 FIFA World Cup.
Kesterson said some areas downtown already have signage about Final Four activities. Many of the Final Four events will be free or low-cost.
"Whether you're a die-hard basketball fan or not, there's something for you," she said.