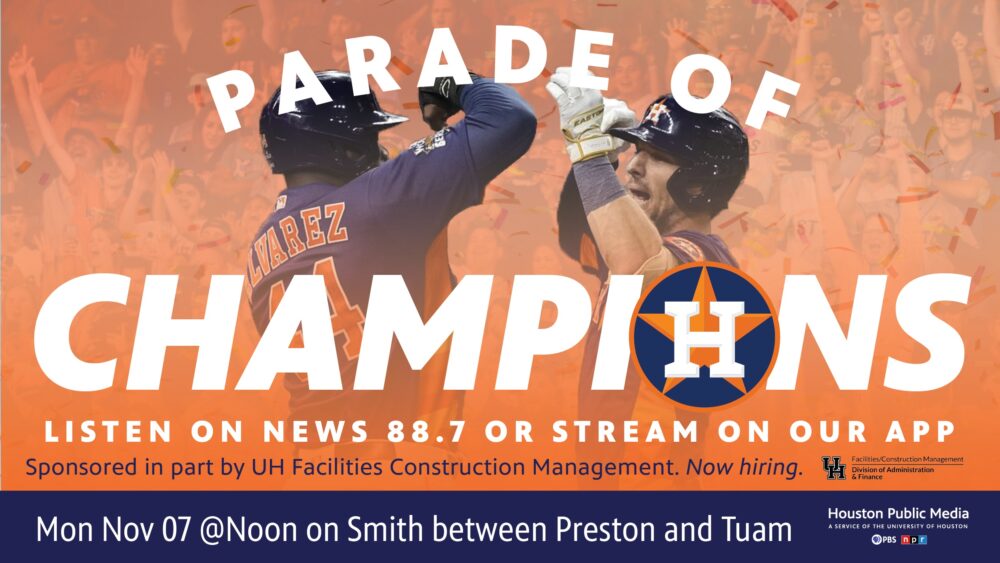 The city of Houston will host a parade to celebrate the Houston Astros' World Series win on Monday at noon.
The parade will begin at 12 p.m. in downtown Houston at the intersection of Smith and Preston, and will end at the intersections of Smith and Tuam in Midtown.
Houston Police Chief Troy Finner said the department will partner with the Harris County Sheriff's Office, Montgomery County, Conroe, Galveston and federal law enforcement agencies.
"You will see hundreds of officers out there tomorrow from a lot of different agencies on every intersection," Finner said.
He also warned attendees to not park on Smith Street.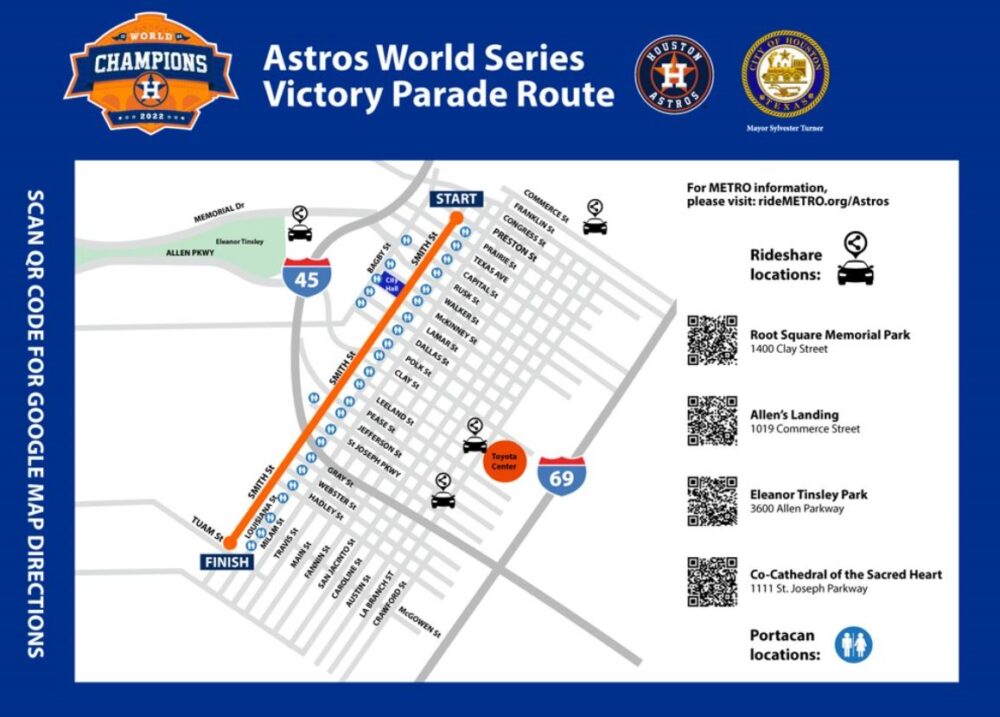 "Move your vehicles off Smith Street," he said. "[The route] is about 1.7 miles, it's a straight shot, but we are going to start working and fencing as early as 4 a.m. It's important not to park on Smith, as well as Bagby and Louisiana."
Metro will also provide free rides on all of its transit services all day. Sanjay Ramabhadran, Metro chair, said there will be limited services downtown, though, and riders should plan ahead for delays.
"Build in lots of extra time for your travel," he said. "We appreciate your patience in advance."
Midday and afternoon services will temporarily end for the suburbs, he added.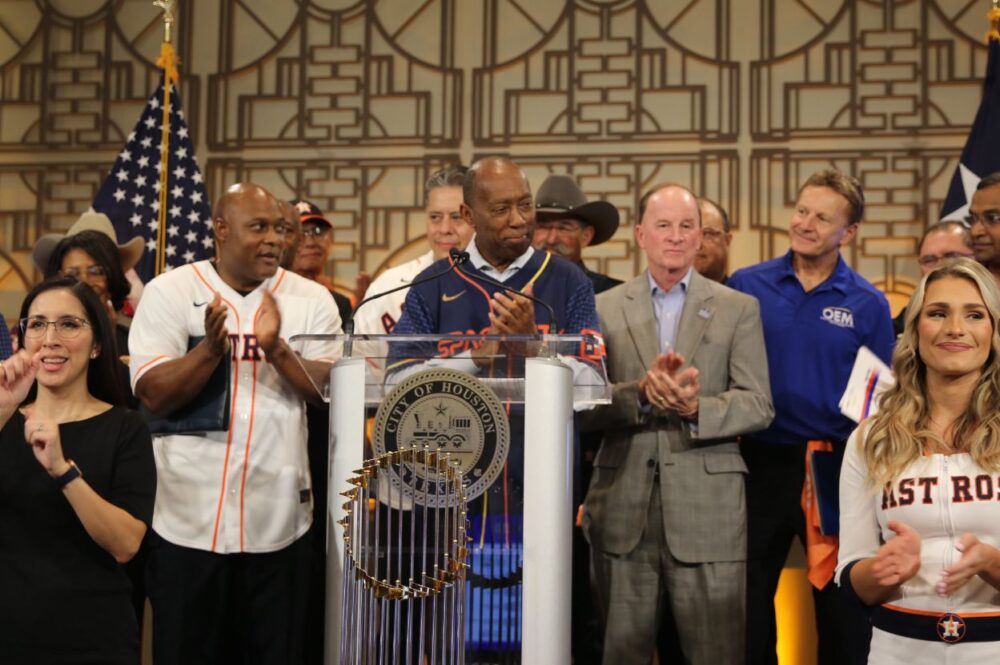 Officials also suggested that parade attendees hydrate, as Monday will be mostly sunny and in the 80s, and that people should spread out along the parade route.
In addition to Astros players and staff, there will be some other Houston flavor in the parade. Bands from both Texas Southern University and the University of Houston will perform.
Aldine ISD, Fort Bend ISD and Houston ISD will be closed so people can attend.
"We are proud to have the Houston Astros organization as a partner in education and in our schools," said Millard House II, HISD superintendent. "Let's show our support for the home team."
Texas Southern University, and Harris County Civil Courts have all announced that they will be closed Monday, as well. The University of Houston will be closed until 5 p.m. for the festivities.