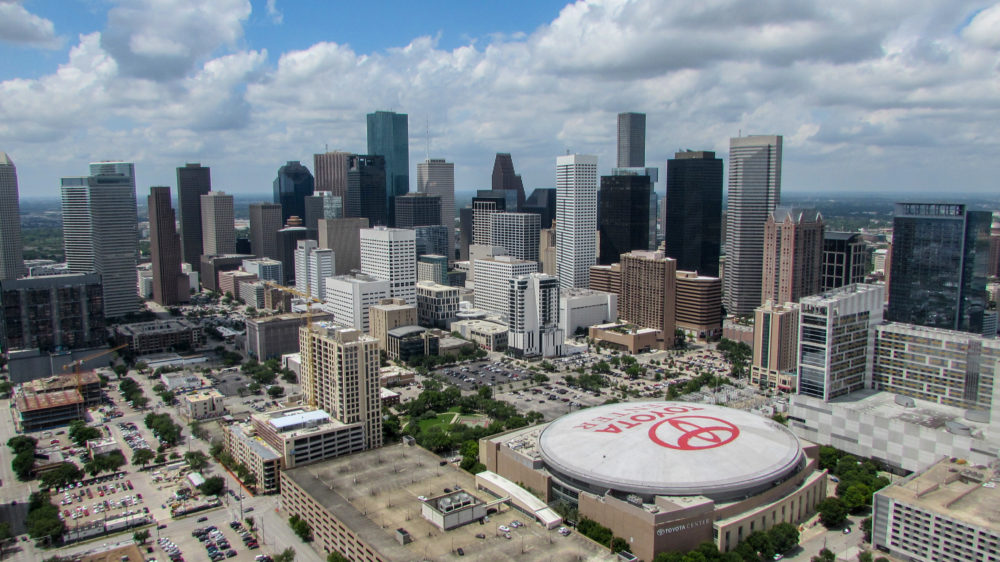 Houston-area residents are invited to donate items for Hurricane Ian victims on Friday and Saturday at the Toyota Center as part of a joint relief effort between the Houston Rockets, the family of their owner and Harris County Precinct 1 Constable Alan Rosen.
Those who participate in the donation drive also have a chance to receive free tickets to an upcoming NBA game.
Among the needed items are water, non-perishable food, baby food, diapers and cleaning supplies, which will be given to the American Red Cross Texas Gulf Coast Region and distributed to those impacted by last week's hurricane in Florida and other states in the southeastern U.S., the Rockets said in a news release. Hurricane Ian caused the deaths of at last 98 people, including 89 in Florida, where 2.6 million lost power, according to the Associated Press.
"When Hurricane Harvey hit (in 2017), people from around the country came to our aid, and now Harris County is repaying the favor," Rosen said in a statement provided by his office.
A curbside collection is scheduled for 8 a.m.-2 p.m. Friday at the intersection of La Branch and Polk streets near the Rockets' downtown arena, where they will host the Toronto Raptors for a preseason game that night. Donations also will be accepted Saturday as fans enter the Toyota Center for the Rockets' annual open practice and fan fest, scheduled from noon-2 p.m.
Information about registering for Saturday's event, which is ticketed but open to the public, is available at rockets.com.
Those who donate at least seven items will receive a voucher for two tickets to the Rockets' regular-season game against the Utah Jazz at 7 p.m. Oct. 24, according to the team.
The relief drive is a collaboration between Rosen, whose precinct serves Downtown Houston, the Rockets and the family of team owner Tilman Fertitta.