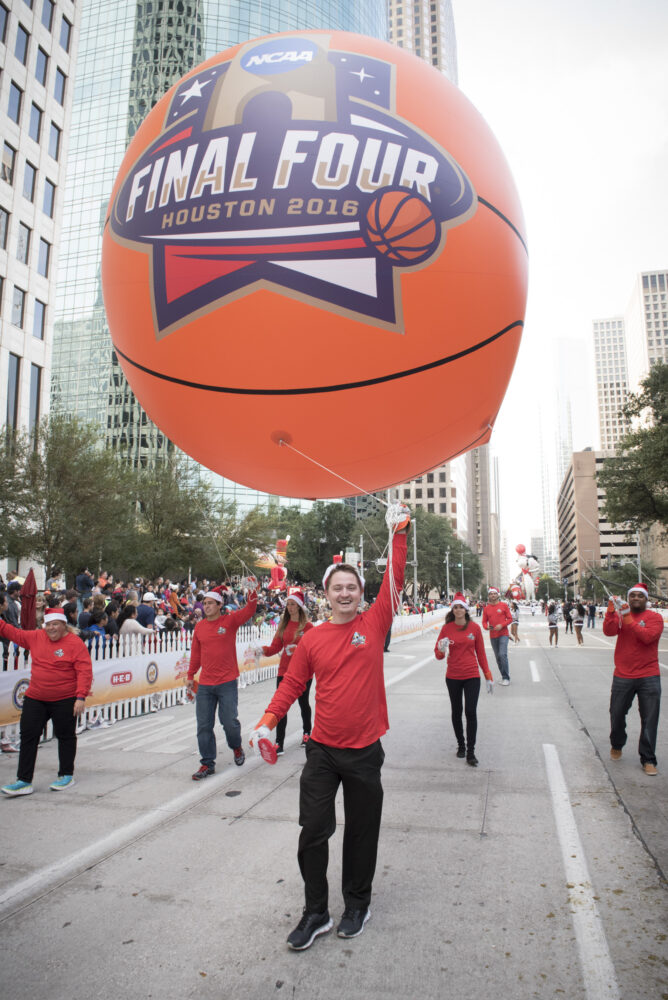 Jake Van Alstine considers his visit to the 2011 Final Four, when he was 9 years old, to be the "coolest experience" of his life. More than a decade later, he still has the foam seat cushion – orange like a basketball and emblazoned with the NCAA logo – that was placed on his chair before the game he and his dad attended at NRG Stadium.
And in some ways the experience set a course for Van Alstine's life. He went on to play basketball at Tomball Memorial High School and then spent a year as a student manager for the men's team at the University of Houston, where he now is a 21-year-old senior pursuing a career in sports administration.
Van Alstine will work as an intern at next year's Final Four, which will be back in Houston, as part of the new Business of Major Sporting Events course being offered to UH, Houston Baptist, Rice and Texas Southern students through a partnership between the universities, the NCAA and the Harris County-Houston Sports Authority.
He hopes to make an impact on a young basketball fan, much the way he was influenced as a boy.
"Some sport manager or intern had to put that chair down (in 2011)," Van Alstine said. "It probably didn't seem like a big deal to them at the time, but that was glorious for me – like the biggest deal in the world. So now that I reflect on that and I'm a bit older, I might get the opportunity to do something like that. I may put a sticker somewhere for a kid and it might motivate a kid to play basketball or make their day."
Van Alstine is one of about 60 students enrolled in the new course – roughly 15 from each of the four Houston schools – which will give them credits toward degrees and include classroom components, guest lecturers and the chance to work in a variety of capacities during and leading up to the Final Four on April 1-3, 2023. They will be afforded real-world experiences at a marquee event and the chance to make connections in the sports management industry.
The program also is a way to help fulfill the educational mission of the NCAA and "pay it forward" to college students in the host city, according to JoAn Scott, the managing director of the NCAA's Men's Basketball Championships. She said the NCAA also will solicit feedback from the group of interns to help plan for future tournaments in other cities.
"The goal of this is to introduce them to every single aspect of what you need to know to put on a major sporting event in a city," said David Brady, a longtime sports management professional in Houston who is leading the course on behalf of the local sports authority.
Brady and Scott said a two-year course at UH in 2015-16 and 2016-17, when students there learned about event management before interning at the Final Four in 2016 and the Super Bowl in 2017, served as a model for this year's program. Scott said similar educational programs have been held in other host cities in recent years, adding that the Business of Major Sporting Events course in Houston is unique because it includes an internship component and is a collaboration between four schools serving as event co-hosts.
Students in the Department of Sport Management at Rice also have interned at previous Final Four events and Super Bowls that have been held in Houston, according to Tom Stallings, a professor who oversees career development in the department. But the experience will be fresh for this year's crop of students.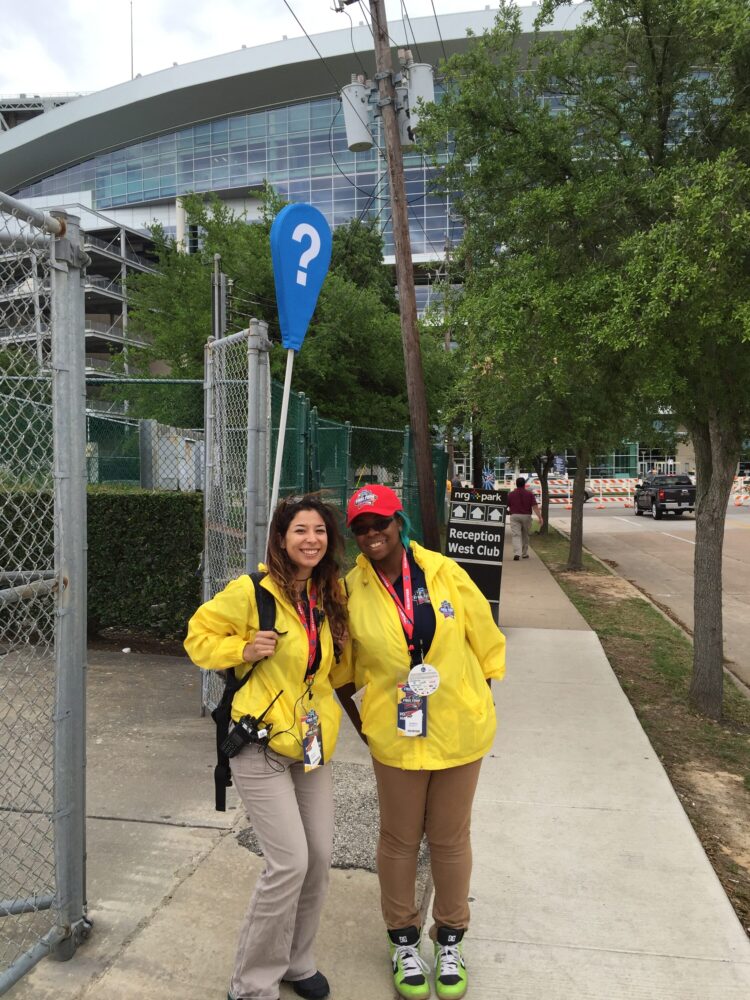 The same goes for the participating students from Texas Southern and Houston Baptist, where the course is being incorporated into the kinesiology curriculum.
"It's a very unique opportunity ... for students that are entering into sports management or sports administration to be able to see this firsthand and get involved in something on this scale," HBU assistant professor Bob Marley said. "This is pretty amazing. If I had an opportunity like this when I was in school, I would have jumped at it."
The students are scheduled to meet every Wednesday evening at The Ion, with the first class scheduled for Aug. 31. Brady said they are slated to have weekly guest speakers from around the industry – including Scott and her staff when they make monthly visits to Houston – and will cover topics such as game operations, sales and marketing, budgeting, crowd management, social media engagement and recruiting and organizing volunteers. They also will be put into smaller groups to plan and execute specific events related to the Final Four, according to Brady.
Dave Walsh, an associate professor and the director of the Sport Administration program at UH, said students in the class he organized in 2015 performed tasks such as outreach at local elementary schools and traveling "Fan Jam" events. Some even walked around outside the stadium with giant question mark signs above their heads, answering questions from visitors regarding parking, places to eat and things to do around town.
Walsh said the experience at the previous Final Four helped some of his UH students land jobs in the industry after graduation.
"We place a huge emphasis on experience, on practical experience, because the industry does," Walsh said.
Students such as Van Alstine are excited about getting that experience and using it to their advantage.
"They told us at the introduction that anyone who is really anyone in this industry will be there," he said. "I'm looking forward to shaking hands with a lot of people and getting to see behind the scenes of an event I love so much. I'm looking forward to putting my heart into it."