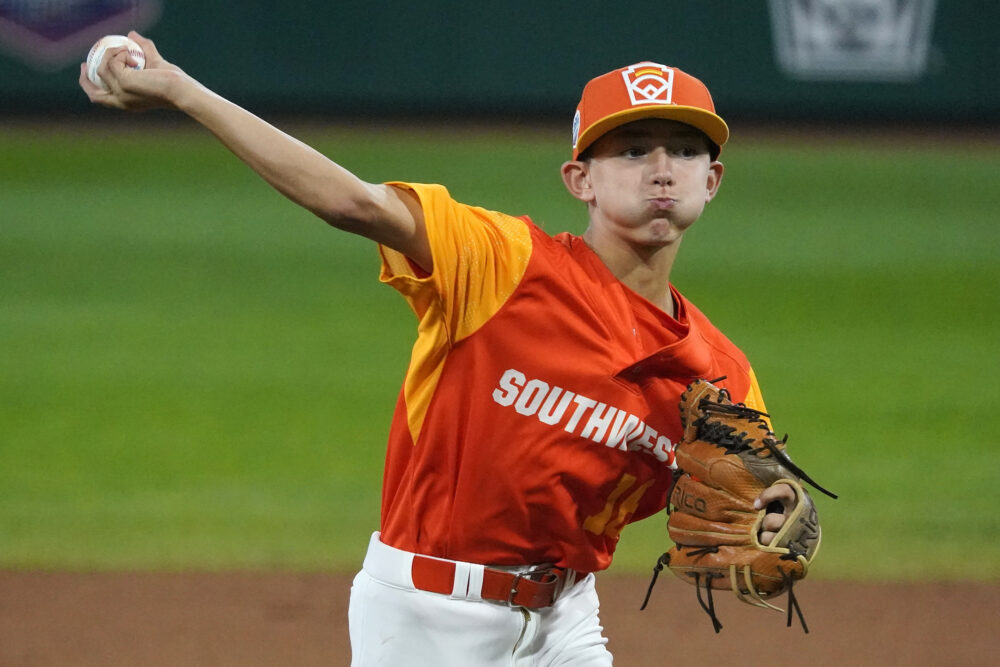 Pearland finds itself in a win or go home scenario for the rest of the 2022 Little League World Series.
Honolulu, Hawaii shutout Pearland 6-0 Monday night, the first loss of the tournament for the team. Hawaii, designated Team West in the bracket, had been the hottest team of the LLWS heading into the game and the hot streak continued.
Team West jumped on Southwest early. In the bottom of the first inning, Jaron Lancaster hit a double to left field and four pitches later Daly Watson crushed a two-run homer giving West a 2-0 lead.
With one out, in the bottom of the third, West's Kama Angell reached base with a single. Next up Jaron Lancaster who is batting .500 for the Little League World Series, hit his second two-run homer of the game. Coach Andrew Solomon said Hawaii is a good team.
"We've only played twice in the last eleven days, we're excited to get to play three games in the next three days," Solomon said. "Hopefully to get to play Hawaii again on Saturday for the championship. That's our goal. We are here to play baseball and we haven't played enough."
Jacob Zurek, Jackson Wolfe (7 strikeouts) and Cooper Arbaugh all saw pitching action for Southwest on Monday.
Now the team will turn around and play again Tuesday night against a team from Davenport, Iowa in an elimination bracket game.
"They're a really good team. We've seen them play three times while here," Solomon explained. "We've watched a little bit of their regional games and they lost that first game in a heartbreak fashion and in extra innings to Indiana. They were losing seven to one in that game. They came back and they tied it seven to seven and then lost 8-7 so they have some fight in them."
Solomon adds he likes the team's chances moving forward.
"We are confident in our group, we had a bad game last night it's always interesting to see how we will bounce back," Solomon said. "We are confident they'll bounce back and hopefully wear down Iowa a little bit. I think we are a little bit deeper than they are both hitting and pitching, hopefully that will show up over the course of six innings."
First pitch Tuesday night is set for 6 p.m. on ESPN2.