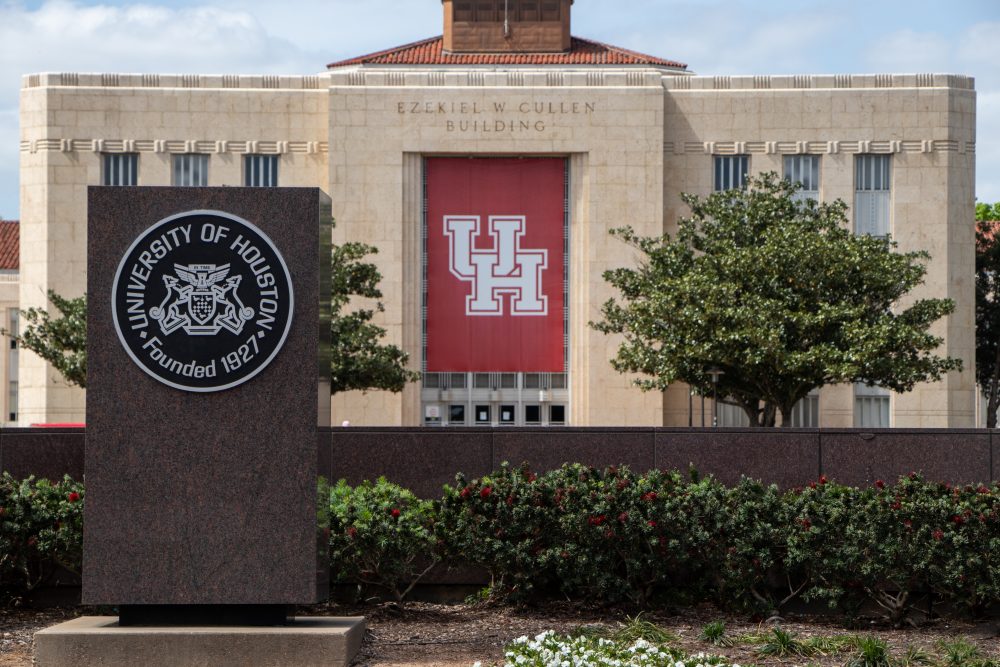 The University of Houston Board of Regents on Friday accepted an invitation to join the Big 12 Athletic Conference.
UH athletics could begin competing as early as fall 2023.
"Joining the Big 12 Conference is a historic step in our institutional journey and signifies the tremendous growth and success attained academically and athletically over the last decade," UH president Renu Khator said in a press release.
UH is joined by Brigham Young University, the University of Cincinnati, and the University of Central Florida in the move after the conference's eight presidents voted unanimously to expand the league on Friday.
"There isn't any question that the Cougars raise the bar in every sport and in every way," Big 12 Commissioner Bob Bowlsby said during a press conference. "That is going to be no small assistance to the continued progress of the football program."
We have some Big news.

The University of Houston has accepted an invitation to join the Big 12 Conference. ➡️ https://t.co/OskYtcEF1u pic.twitter.com/y10PGFXx1D

— University of Houston (@UHouston) September 10, 2021
The move comes after the University of Texas and The University of Oklahoma announced that they would be leaving the Big 12 for the Southeastern Conference in July.
UH has been part of the American Athletic Conference since its inception in 2013 and will be required to pay $10 million in order to exit the conference.
Ad revenue from the Big 12 could potentially cover that. Big 12 school's reportedly made $37 million to $40.5 million in revenue last season — that's compared to the $7 million that AAC schools started making in 2019.
"The trajectory and growth of the University of Houston in recent years is undeniable. We are prepared for this moment, ready to compete and excited about what the Cougars will bring to the Big 12 Conference," UH System Board of Regents Chairman Tilman Fertitta said in a press release. "This is a proud moment in UH history."
The Big 12 will be the seventh athletic conference UH has competed in.
Disclosure: Houston Public Media is a service of the University of Houston.