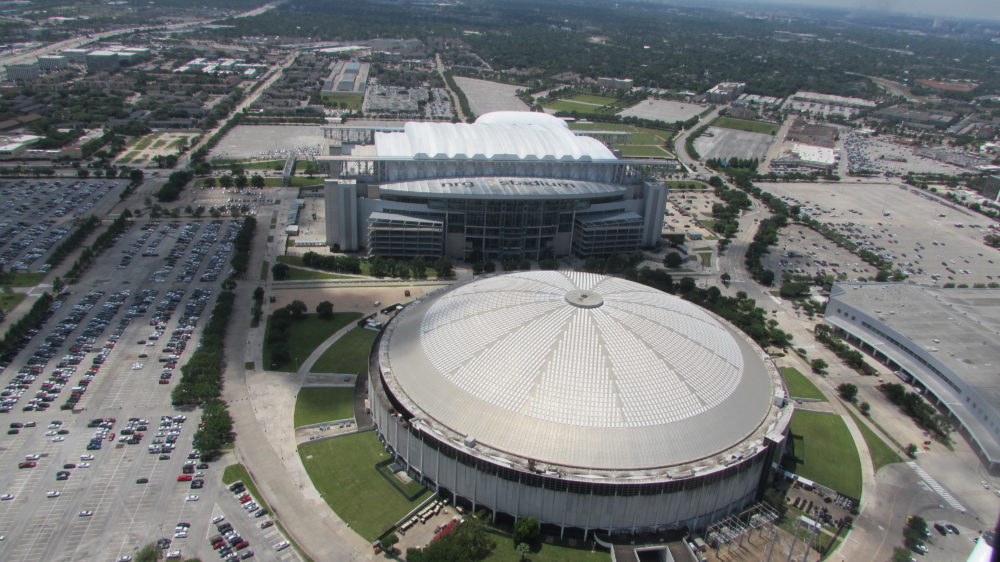 What's next for the Astrodome?
A new effort to decide the future of the iconic stadium kicked off this week, as the nonprofit Astrodome Conservancy began an eight-week effort to gather information from the public about the next steps for the historic domed arena.
The conservancy is taking public comments through an online survey at Future-Dome.com through July 9. It will also hold online events and public meetings.
"Our goal is to solicit as much feedback and input from as many people in Harris County, and even beyond...over the next eight weeks as we can," said Beth Wiedower Jackson, executive director of the conservancy.
Before going public with the survey, the organization first spoke to Astrodome stakeholders about limitations. Not every idea will be feasible, according Wiedower Jackson. And going to the public with a "sky's the limit" message isn't possible, she said.
That's a recognition of the difficulties on which prior efforts to repurpose the Astrodome have run aground.
The most recent — and one of the most controversial — such effort was led by former Harris County Judge Ed Emmett, which culminated in a $105 million plan to redevelop the site as an event venue with an underground parking garage. That plan effectively died when Emmett lost his last reelection bid, and his successor Lina Hidalgo declared the effort "not a priority" for spending public funds.
Rafael Lemaitre, a spokesman for Hidalgo, said the county judge was not against development of the dome — as long as it didn't require diverting funds from things like flood control of COVID-19 response.
"Judge Hidalgo is open to proposals that would allow the Astrodome to reopen so long as the funding comes from private sources," he said in an email. "Right now, it's not a county priority given other county priorities."
Having been a part of the process for roughly a decade, the conservancy has seen the failure of previous efforts.
"We realized that there is one missing piece," Wiedower Jackson said. "There is a voice that has not been invited to that table over the last decade of public conversations, and that is the voice of the people of Harris County."
The next step after processing the results of public input will be to present those findings to Harris County Commissioners Court.
"We get to take this public information, filter it through the constraints and opportunities that we know exist around the Astrodome, and then from that comes this public-supported vision," Wiedower Jackson said.