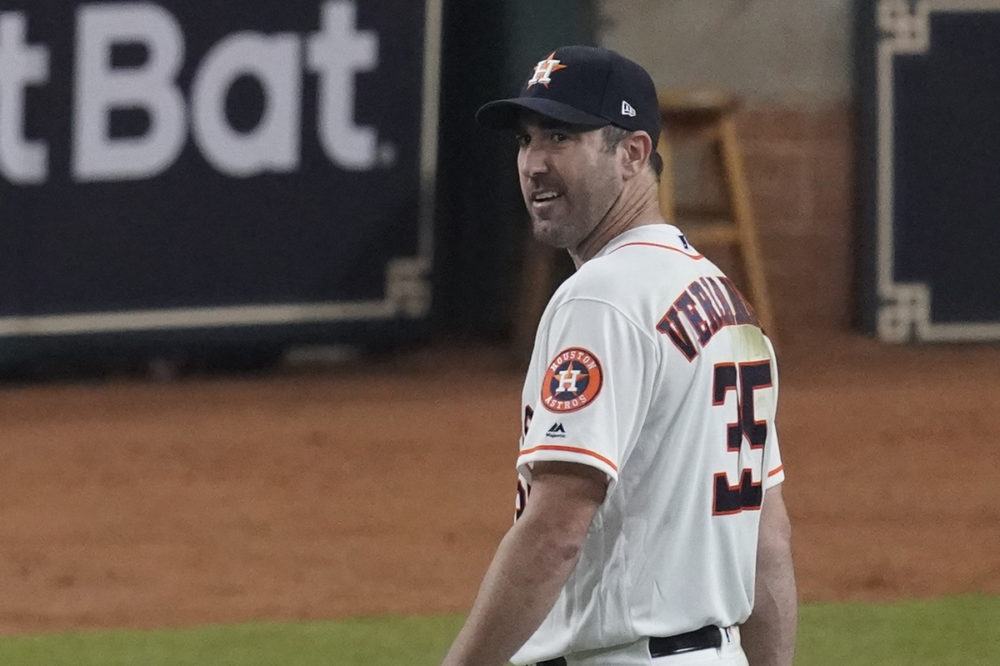 One disastrous inning for the Astros turned a tie game into blowout and turned home field advantage into a 2-0 deficit in the World Series in Game 2 Wednesday night at Minute Maid Park.
The Washington Nationals won 12-3, scoring six runs in the top of the seventh to blow open a game that was tied 2-2 much of the way.
Nationals catcher Kurt Suzuki led off the frame with a solo homer off Houston ace Justin Verlander. Later in the inning, singles from Howie Kendrick and Asdrúbal Cabrera paired with a throwing error by the normally sure-handed Alex Bregman allowed five more runs to score.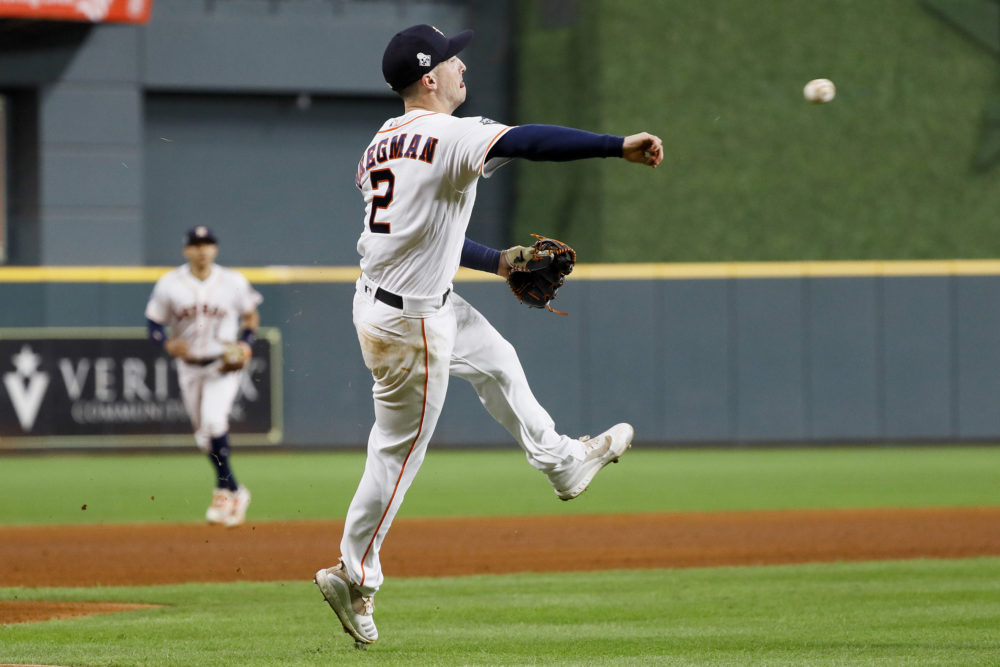 Washington then added three more runs in the eighth and another in the ninth to complete the rout.
Verlander and Nationals starter Stephen Strasburg each gave up two runs in the first inning but settled down to keep things knotted at 2-2 for five frames until Washington broke through.
After Verlander dug the Astros a two-run hole after just half an inning, Bregman played the hero, bringing Houston even with a two-run home run.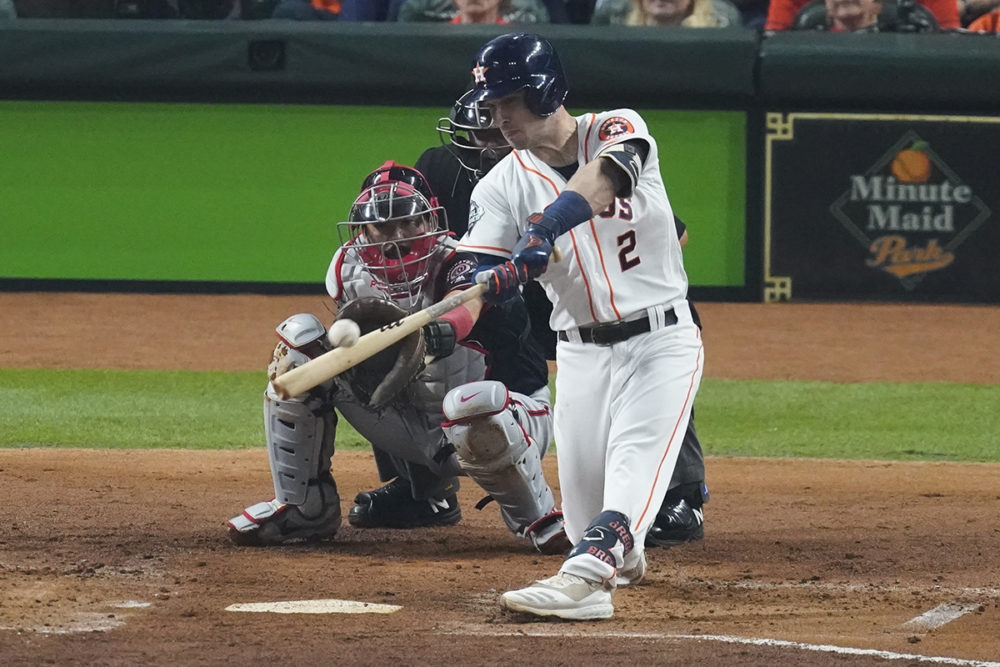 The Astros, who came into the series heavily favored, now face a two-game hole as the World Series shifts to Washington for Game 3 Friday. That'll be the first time a World Series game is played in the nation's capitol since 1933.
The Astros send Zack Greinke to the mound looking to stop the bleeding and get back into the series. The Nationals counter with Aníbal Sánchez.
Houston faces a steep climb. Historically, road teams that have gone up 2-0 in the World Series have gone on to win the championship ten of 13 times.