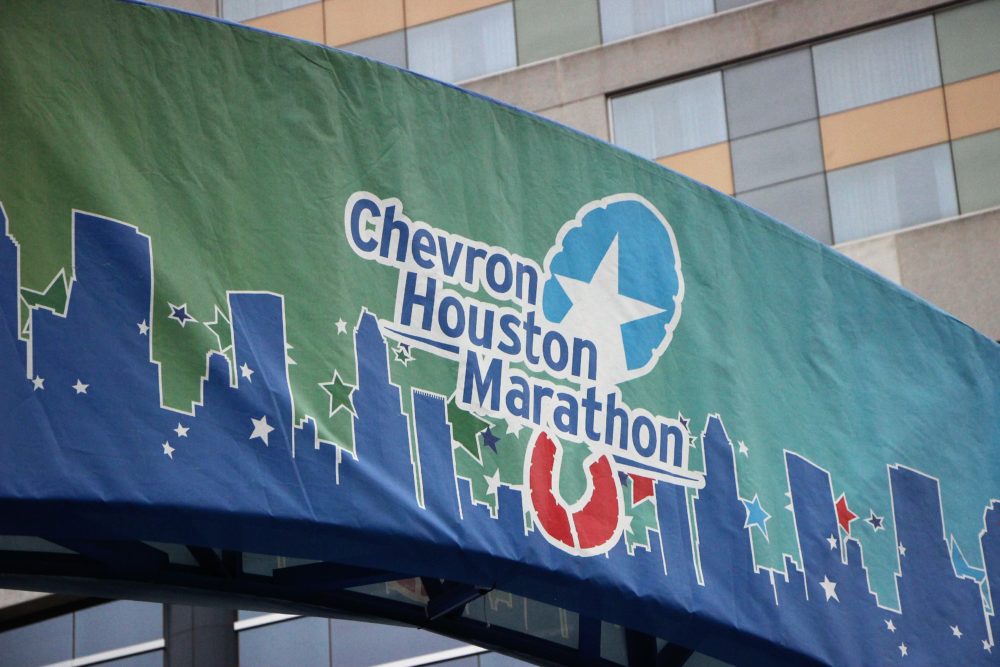 The Chevron Houston Marathon kicks off this Sunday morning downtown as over 10,000 runners tackle a 26.2-mile course. Whether you're planning to watch or just want to know what areas to avoid, here's all you need to know.
1: How and where to watch
The runners won't be the only entertainment along the marathon course. At mile marker 8 on Rice Boulevard, spectators can hear Rice University's Marching Owl Band cheer on their favorite runners. Another marching band – the Katy High School Drumline – will post up around mile marker 4 at West Gray and McDuffie. There will be belly dancers (yep, that's right, belly dancers) from Sirrom Studio at mile marker 15 on Post Oak Blvd. just south of San Felipe. Looking to cheer on racers as they approach the finish? You'll want to find some sidewalk space on Allen Parkway between Montrose and Bagby.
If Sunday morning's forecast has you shivering already, check out ABC-13's live coverage or a live stream of the marathon and half marathon from 7 to 10 a.m. on Sunday.
2: Road closures
Various streets will be closed starting as early as 5:45 a.m. on Sunday. The largest single closure will be Memorial Drive between Shepherd and Chimney Rock, which will reopen by 2 p.m. Post Oak Blvd. will be closed through the Uptown area until 11:30 a.m. Kirby Dr. will be closed between Bissonnet and Inwood, though it will reopen before 10 a.m. The final three miles of the marathon will run along Allen Parkway between Shepherd and Bagby, which will reopen by 2 p.m.
The half marathon will also close Montrose Boulevard between Main St. and Allen Parkway. Most segments will reopen before 11 a.m. All closures are listed on the marathon's website.
With all those street closures, traffic will be chock-a-block. Avoid the traffic by taking MetroRail – runners wearing their bibs ride free!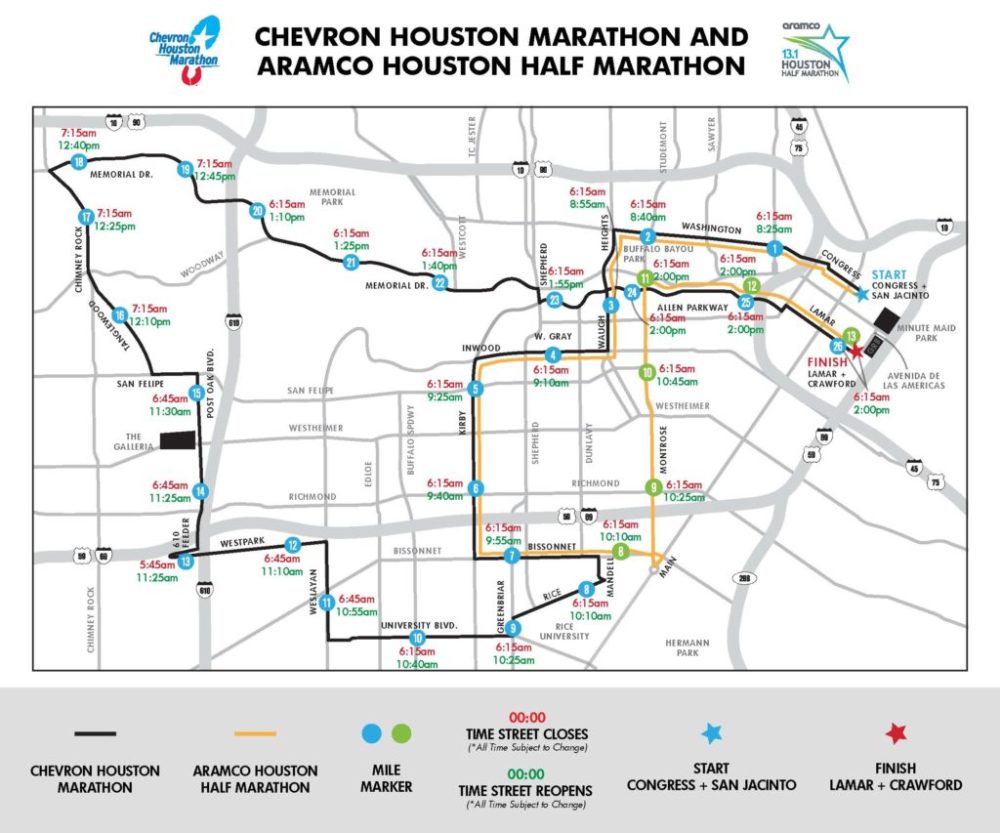 3: The weather
There isn't any way around it: it's going to be cold. It'll be 34 degrees when the race starts a 7 a.m., and it won't get much warmer – it won't break into the 50s until 2 p.m. Fortunately, though, it'll be sunny, so find a spot out of the shade.
Cold weather won't deter elite half marathon runner Emily Sisson, though.
"I grew up in the Midwest and went to school in New England, so I'm used to it," Sisson said.
Sisson, whose personal best is 1:08:21, will chase the women's course record of 1:07:25.
4: What do they do with everyone's extra layers?
Because of the cold weather, many runners will discard layers as they warm up throughout the race. Those clothes won't go to waste, though: volunteers will collect abandoned clothing and distribute it to local homeless shelters.
5: How to get ready for next year's marathon
Watching all those runners go by can be inspiring, and Houston Marathon runner Tommy Rivers Puzey has some advice for anyone who wants to get started with long-distance running.
"Just start small, like really small. Just slowly slowly build, week to week, month to month and think long term," Puzey said.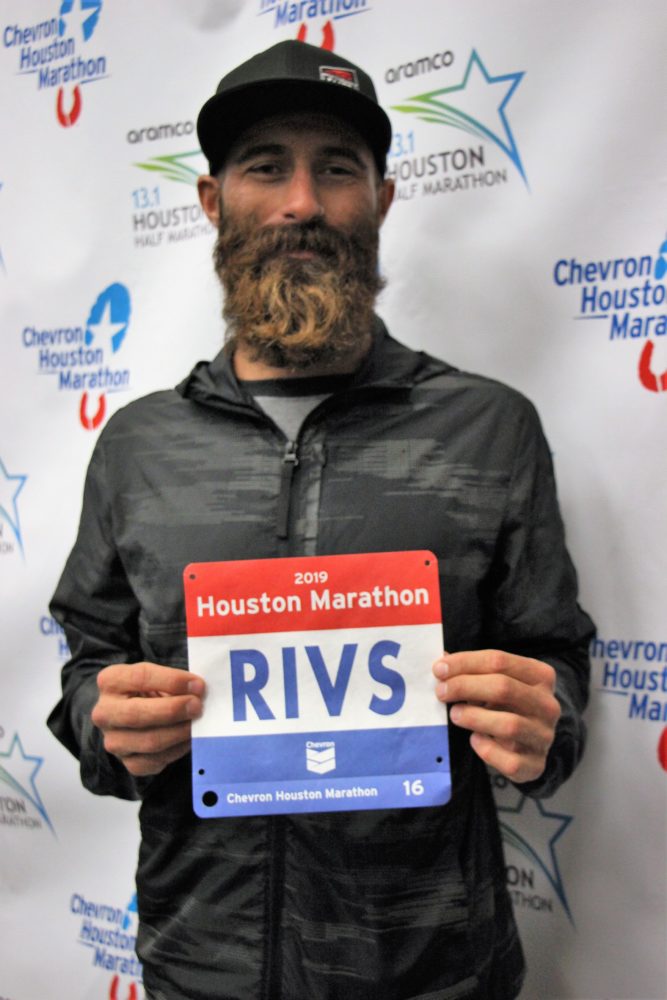 It's important not to go overboard when just starting out, according to Puzey.
"Think about being able to spread that motivation over a long period of time, months or years instead of going out and doing way too much too soon — the only outcome in a situation like that is just burning out, physically or emotionally," Puzey said.