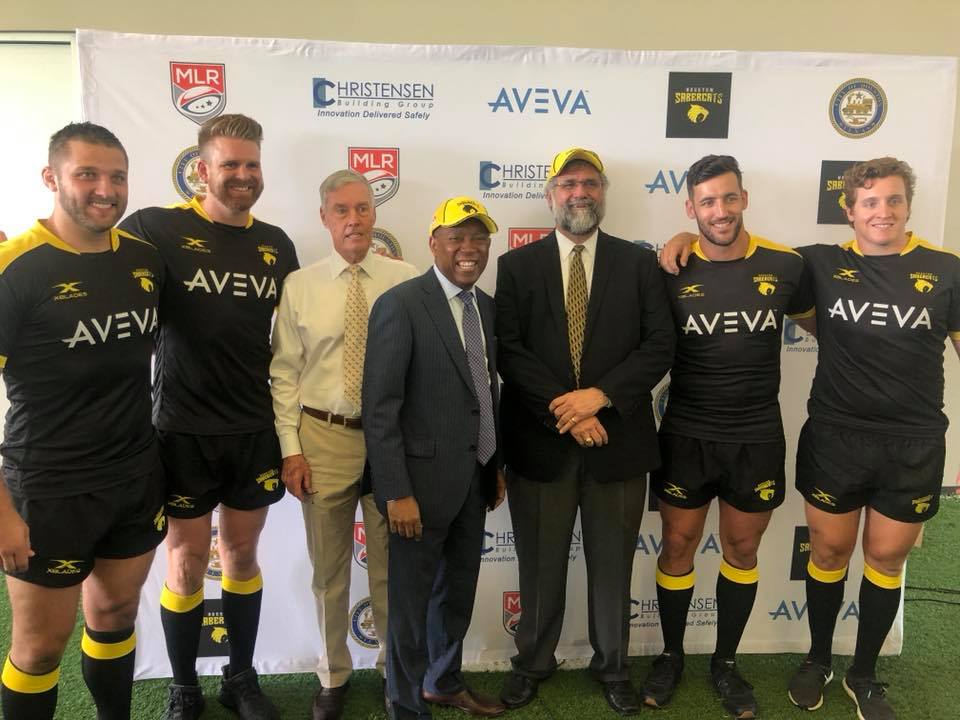 The SaberCats, Houston's professional rugby team, will soon make its presence in the Bayou City even stronger with a new permanent stadium.
Mayor Sylvester Turner and the team broke ground Tuesday for a multi-sport complex within the existing Houston Sports Park facility located south of downtown.
The engineering and industrial software company AVEVA has become the SaberCats' principal sponsor and the new facility will be named "AVEVA Stadium." It will have three fields, an overall seating capacity of 4,000 and parking for over 1,100 vehicles.
In February, the Houston City Council approved a $3.2 million deal to help the major league rugby team build the stadium, which is expected to be completed in time for the start of the SaberCats' 2019 season in late January.
Earlier this year, the SaberCats played exhibition games at Constellation Field in Sugar Land and regular season matches at Dyer Stadium in Northwest Houston.