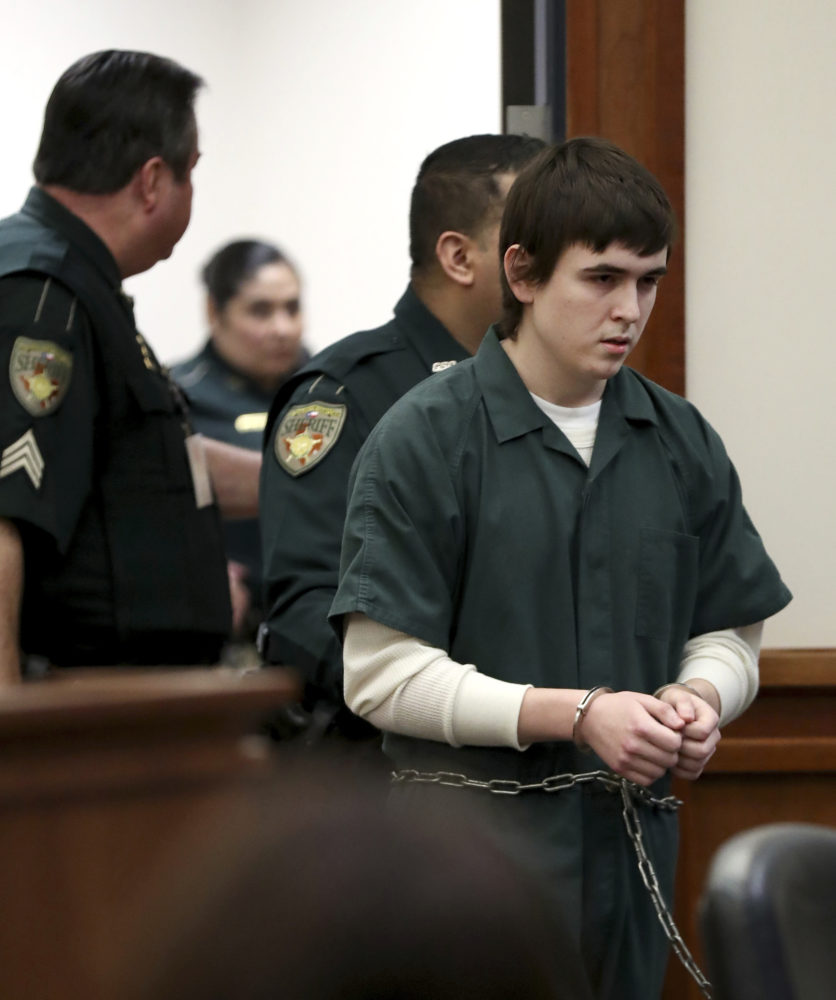 The former Houston-area high school student who shot and killed eight of his fellow students and two teachers in 2018 is set to undergo a new mental health evaluation to see if he is competent to stand trial — a little more than a month after he was recommitted to a state-run hospital.
Judge Jeth Jones of Texas' 122nd District Court in Galveston County, who on Feb. 1 ruled that Santa Fe High School shooter Dimitrios Pagourtzis remained mentally incompetent and should stay at North Texas State Hospital in Vernon for up to 12 more months, issued an order Friday morning that requires another mental health evaluation to be completed within 30 days.
"It's this court's intent to sign an order related to appointing a disinterested expert at this time," Jones said during a Friday status conference.
Pagourtzis, 22, is charged with capital murder of multiple persons as well as aggravated assault of a public servant for his role in the May 18, 2018 shooting, in which 13 other people were injured. He was initially committed to the state hospital for restorative treatment in November 2019 and has been recommitted four times by the court, where Judge John A. Ellisor presided until his retirement at the end of 2022.
Defense attorney Nick Poehl objected to Jones' order on Friday, saying his client Pagourtzis had a mental health evaluation last month and should not be subjected to another one until at least May. The judge noted the objection but continued with the order.
Poehl told Houston Public Media in February that Pagourtzis' mental state at the time of the shooting, and whether he should be held legally responsible for the victims' deaths and injuries, would be the crux of his argument in a trial. Poehl added, "We've never disputed that he did the act. That's not a contested question."
Jones appointed Dr. Joseph Penn, director of mental health services at UTMB Health, to perform the upcoming evaluation. Penn is authorized to spend up to two days at North Texas State Hospital and record his evaluation of Pagourtzis, with a 30-day deadline to submit his findings to the court.
Another status conference in the case has been scheduled for May 5, according to Galveston County court records.
Nearly five years after the shooting, the victims' families have remained largely in the dark about how exactly their loved ones died, because medical examiner's reports and surveillance footage have been withheld by the Galveston County District Attorney's Office so as not to influence potential jurors and help ensure a fair trial if Pagourtzis is at some point determined to be mentally competent. A bill proposed in the Texas Legislature by State Sen. Mayes Middleton of Galveston County would allow prosecutors to share medical examiner's reports and video evidence with deceased crime victims' parents or children without making that information available to the general public.