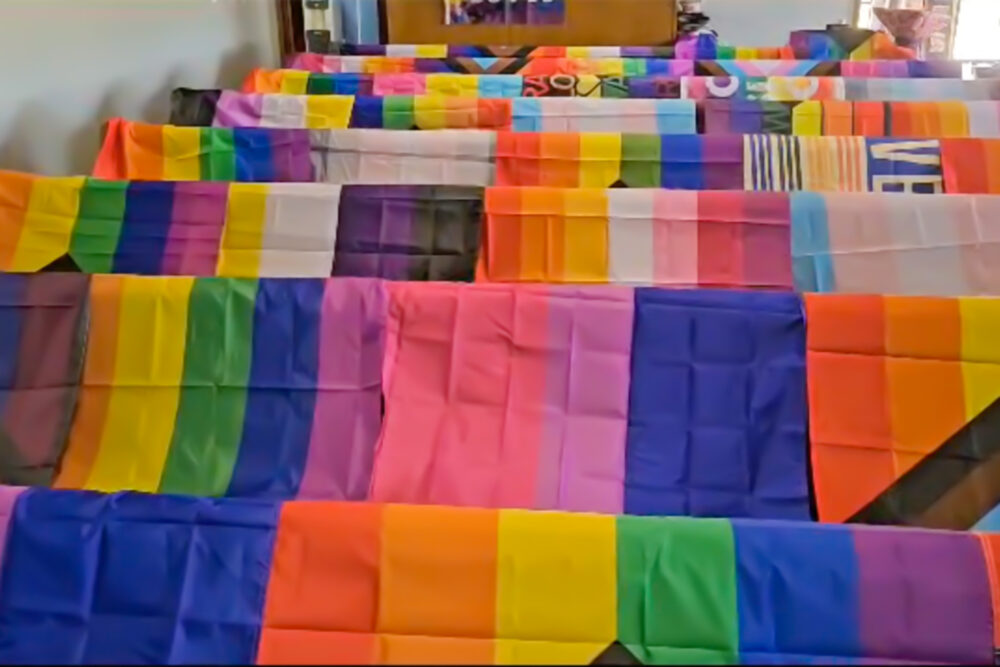 The leaders at First Christian Church Katy kept putting out new Pride flags to fly, and they kept getting stolen.
Now the open and affirming congregation west of Houston, which has been repeatedly attacked this month for its support of the LGBTQ+ community, likely has enough colorful flags to last until next year and beyond.
The church has received about 100 new Pride flags during the last two weeks, according to Rev. Heather Tolleson, who said donated flags and words of encouragement have poured in from all over the Houston area, Texas and even the United States in response to a string of flag thefts. She said a total of 26 Pride flags – featuring rainbow patterns or other color combinations that are commonly seen during Pride Month – have been stolen from the church as part of five separate incidents this month.
"Nearly all the flags have come from people all over the country who are sending flags and donations and just saying, 'Keep up the good work, keep buying more flags, keep putting them out, don't stop,'" Tolleson said. "That just goes so far. In a slew of hatred, one positive response drowns out so much hate."
Tolleson, who has been the church's senior pastor for the last 11 years, said it typically hangs five flags at the front of its property and two others on flagpoles. Its Pride flags have been stolen in the past, she said, and the church also periodically receives what Tolleson described as hate mail, both through traditional mail and on social media.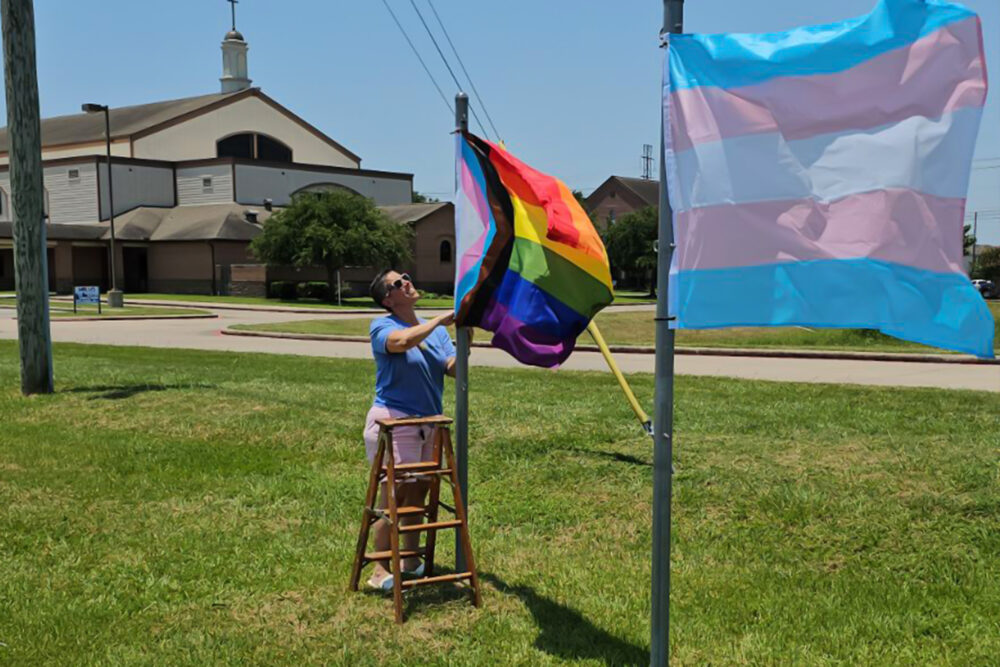 But this month's Pride flag thefts signify an elevated level of criticism against the church, which is one of the few open and affirming faith institutions in the Katy area, according to Tolleson. She said the thefts occurred on June 2, 5, 14, 16 and 18, in some cases during daylight hours and also at night, and involved a variety of flags celebrating LGBTQ+ lifestyles.
"If you drive by today, there's a bunch of rainbow flags and a trans flag out," Tolleson said. "We hang gender queer (flags), non-binary, lesbian, bisexual. You name it, we have hung it out there and it has been taken."
Tolleson said each incident was reported to the Harris County Sheriff's Office, which did not immediately respond to a Wednesday inquiry about the thefts. The church has provided the sheriff's office with its surveillance footage, Tolleson said.
"No arrests," she said. "I know the detectives are working on the cases now. All the most recent cases, we have very clear video imaging of, so we've been able to provide them with that."
Tolleson said she and other leaders of the church, which includes about 250 members, have replaced the stolen flags as quickly as possible after each theft, in some cases within hours. Along those lines, she said the congregation remains undeterred in its mission of "providing a safe space and a church community where love really means love for all, especially in regards to the LGBTQ+ queer community."
The incidents have even been invigorating, Tolleson said.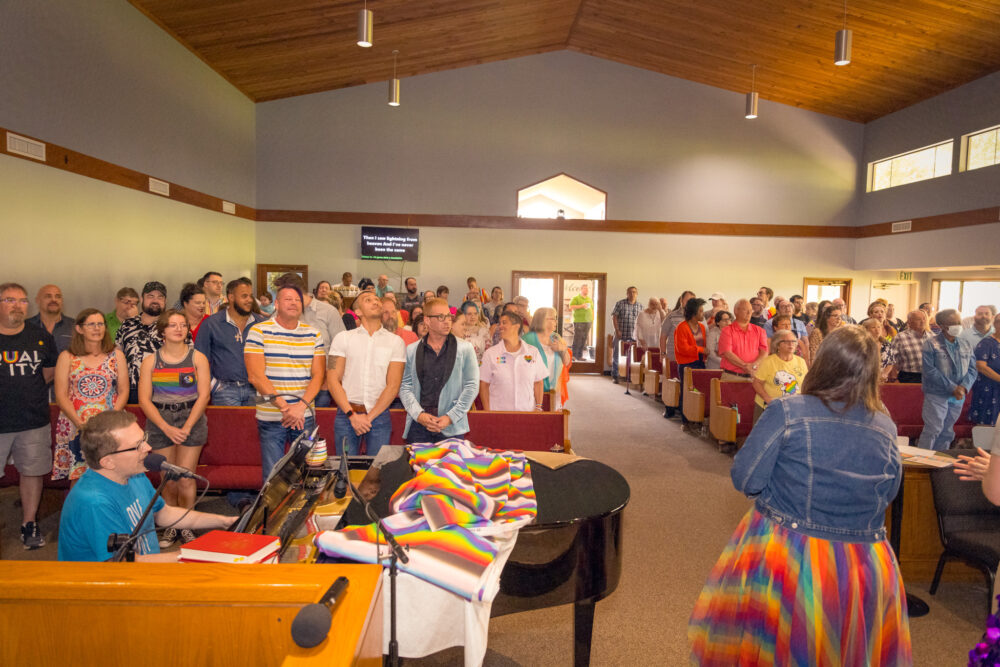 "It reminds us that what we're doing is so important and that there's a reason for us to do what we're doing and to be who we are in the community," she added. "So with every flag stolen, it only lights the fire and passion and faith of this community more."
First Christian Church Katy also has drawn inspiration from the people who have sent new Pride flags or made monetary donations, in some cases anonymously. The church's members have contributed flags, according to Tolleson, who said they also have come the Montrose area, Austin, Dallas and the states of Maryland and Washington, among other places.
Tolleson said the donated flags have helped to replenish a stock that was quickly being depleted while also combatting some of the vitriol the church has received in the Katy area, a rapidly growing suburb that historically has been politically and socially conservative. Gaining acceptance there figures to remain an ongoing effort, Tolleson said.
"There's a tension that exists, I believe, in the Katy community that doesn't always exist in, say, the Heights or Downtown Houston," she said. "We hear often from our (church) community, 'This would be acceptable in the Heights, this would be acceptable inside the (610 Loop), but this is not acceptable here.'
"So have we turned it up on its head? Maybe a little bit. We're beginning to shake things up. We recognize there's so much work to be done. There's so much work to be done In Katy, there's so much work to be done in Texas, there's so much work to be done in the nation. We've only really started down this path and begun to fight for equal rights for all people."