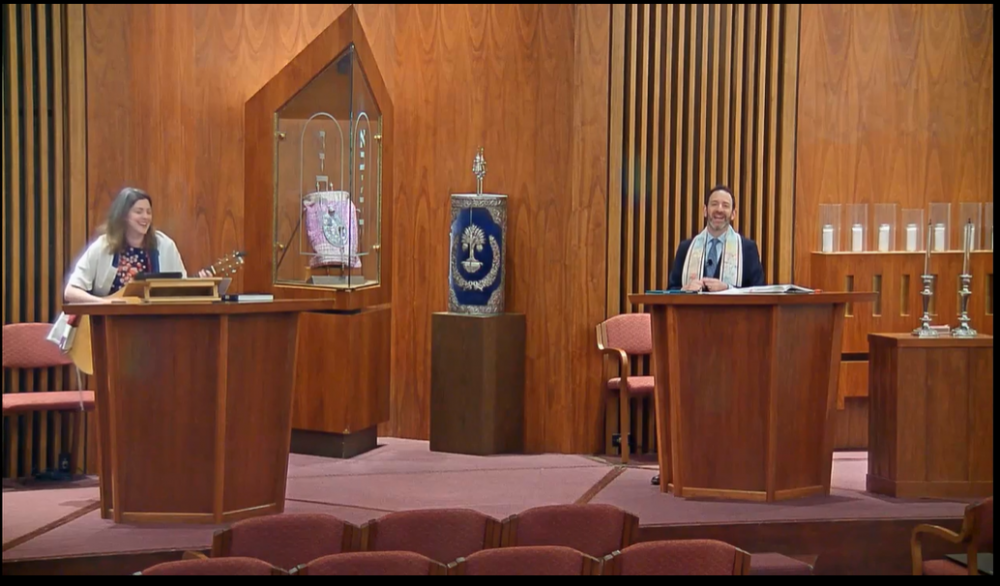 A woman accused of breaking into a Houston synagogue and desecrating items at the pulpit – and then making a startling appearance at the congregation nearly a week later – had her bond revoked by a judge Monday and was ordered to undergo a mental health evaluation.
Houston resident Ezra Law, 33, was initially charged with misdemeanor criminal mischief related to the alleged Jan. 14 break-in at Congregation Emanu El and had the charge upgraded to felony criminal mischief in a place of worship, according to prosecutor Erica Winsor of the Harris County District Attorney's Office. Law was out of jail on bond when she allegedly returned to the South Houston synagogue last Friday – the same day she missed a scheduled court appearance related to the Jan. 14 incident – according to the DA's office.
Law was arrested again Saturday after the criminal mischief charge was upgraded and again was released from jail on bond, court records show. She appeared in court Monday, when a judge ordered a competency evaluation and ruled that Law should be detained until a subsequent bond hearing this Friday.
"What the court ordered today is a competency evaluation, which will shed some light on her mental state now and determine if she is mentally competent to proceed with the charges at this time," Winsor said after Monday's hearing.
Abigail Anastasio, the defense attorney representing Law, did not immediately respond to a message seeking comment Monday.
Rabbi Oren J. Hayon at Congregation Emanu El, located near Rice University at 1500 Sunset Blvd., said in a statement Monday the synagogue is reviewing its security protocols to determine if they need to be strengthened.
"The events of this past week have made many of us concerned about our safety and that of our loved ones," he said. "Our security team is committed to ensuring the safety and security of congregants, staff, and especially our children. … We remain committed to preserving Congregation Emanu El as a place where our community can safely gather to pray, learn, and celebrate together."
Mark Toubin, the southwest regional director for the Anti-Defamation League, said the civil rights nonprofit is "deeply concerned" about the alleged crime at Congregation Emanu El and hopes hate crime charges will be considered if that is supported by the evidence. Winsor said Law is accused of wearing a rabbi's robe and spilling wine on it during the alleged break-in Jan. 14, when she also allegedly spilled wine on a Torah scroll, which Toubin called the holiest object in a synagogue.
According to the DA's office, Law was found asleep at the altar during the alleged break-in. Court records show that alcohol use is suspected to have been a factor in the incident.
"We are in a very heightened environment for anxiety and concern about both anti-Semitism and acts that are motivated by anti-Semitism and hate," Toubin said. "This is an environment, a climate, which we've been living in for the last handful of years."
Winsor said the case continues to be investigated and that prosecutors have not ruled out considering it a hate crime. Winsor also said Law is alleged to have made social media posts threatening the synagogue and one of its leaders, including as recently as over the weekend.
On Jan. 20, six days after the alleged break-in at Congregation Emanu El, Law is alleged to have entered the synagogue through an unlocked door and sat down during a school session, according to the DA's office. Staff recognized her, ushered students away and went into lock-down mode, according to the DA's office, which said Law had left the property by the time police arrived.
"There were young preschool students. Parents are afraid and the teachers are afraid," Winsor said. "We want the community to know, whether you belong to a church or a mosque or a synagogue, if someone enters your place of worship and targets a specific community or takes actions against that community, that the district attorney's office takes that very seriously."