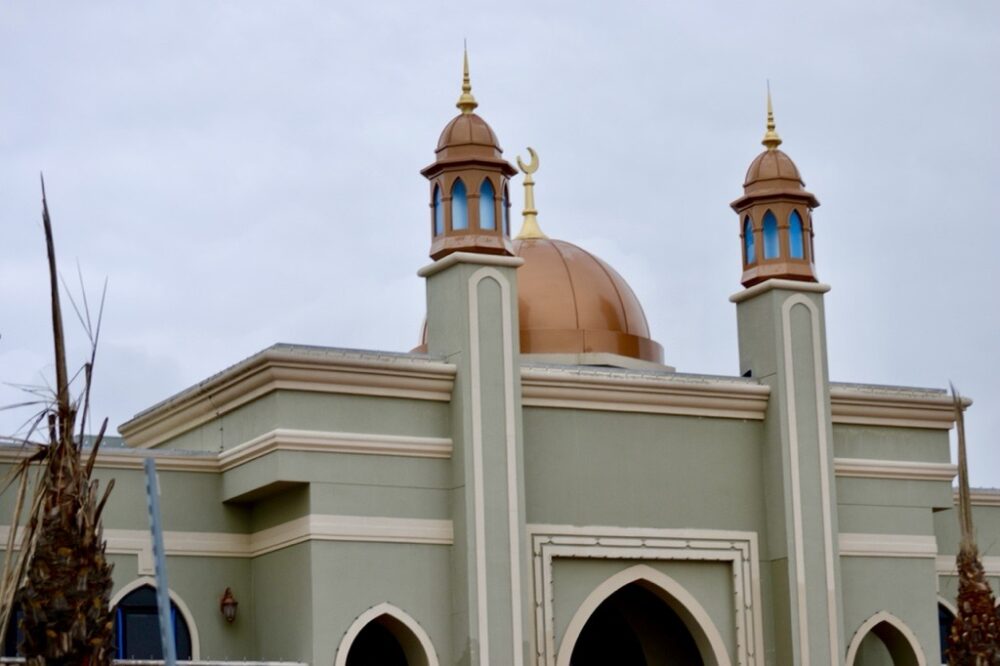 Houston-area mosques are beginning to increase security after four killings of Muslim men in the span of 10 days in Albuquerque, New Mexico.
While the investigation into these murders is ongoing, law enforcement officials like Houston Police Chief Troy Finner and Mayor Sylvester Turner are already promoting more surveillance around mosques.
We are praying for our Muslim brothers and sisters in #Albuquerque and here in Houston.

I have directed all divisions to increase patrols in and around mosques in our city.

We will continue to work with our local Muslim leaders to provide a sense of safety and security. https://t.co/5nBC2UnO8z

— Troy Finner (@TroyFinner) August 8, 2022
Houston stands with our Muslim brothers and sisters in #Albuquerque and Houston and throughout our country. An attack against one is an attack on us all. I am asking HPD to beef up security around our Mosques. st

— Sylvester Turner (@SylvesterTurner) August 7, 2022
Houston's Muslim community is robust, with about 11 percent of the city's residents identifying as Muslim, but attacks on the community have still occurred since 2001.
"Muslim homes had been shot at, a mosque was shot at in Katy," said William White, director of the Council on American-Islamic Relations in Houston. "There have been pigs heads left on mosque front doors, there have been angry letters or hateful letters posted on Muslim community members, homes and cars. And there has been a general sense of fear for the better part of the last 21 years surrounding being Muslim in the city."
The Muslim community in Houston has maintained a good relationship with local elected officials, White said, but he also added that the fear remains for the local community.
Other Muslim leaders, like Imam Mohammad Ahmad Khan in Fort Bend, feel as if the Houston community comes from a place of privilege, with such an affluent community in the area.
"As Muslims, we're just so connected to the community that's around us," he said. "Sometimes, when you're in places where the Muslim population is not as robust, and it's not as well connected, it can be a lot more challenging."
Imam Ahmad also added that these sort of attacks make it seem like the entire Muslim community is at risk.
"When somebody says, 'Hey, I'm gonna go out, I'm going to kill somebody, because of their religion,' then that automatically, in some way, shape or form puts a target on the back of everybody that believes in that faith."
White is now suggesting Muslim residents to be particularly careful when visiting Muslim majority spots around the city.
"We're urging community members to remain vigilant throughout their their day when they're attending the mosque, when they're attending places that may be affiliated with Muslim majority areas, such as Halal grocery stores, such as Arab, South Asian restaurants, to remain vigilant to always, traveling groups never be independent."