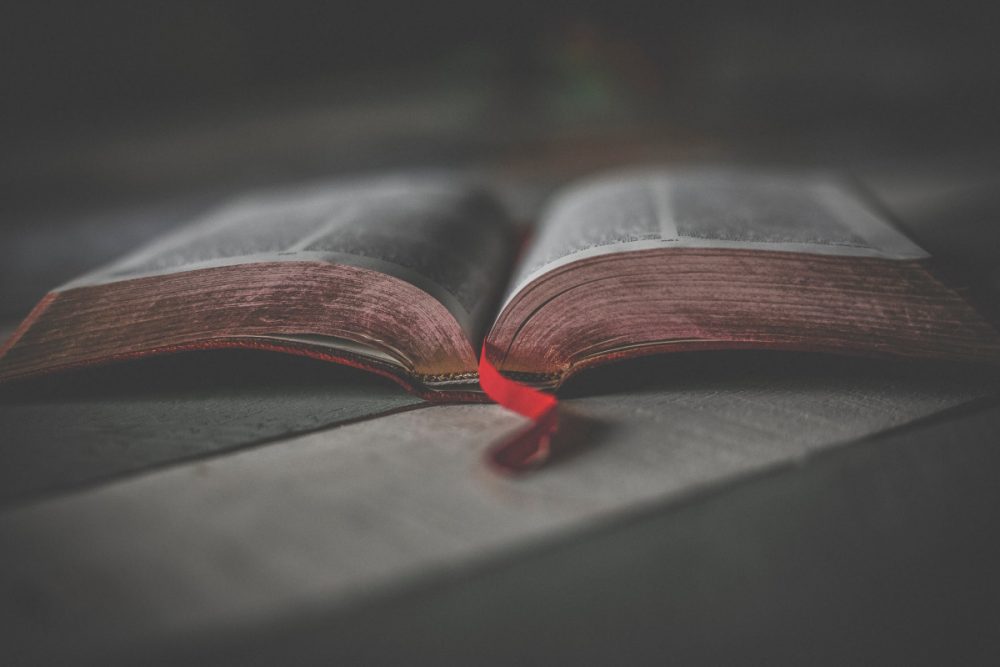 Over the weekend, some pastors and ministers in greater Houston started to hold worship services again, for the first time in weeks.
There's a big need for that kind of spiritual care during the pandemic. That's especially true for those on the front lines of fighting the coronavirus, according to hospital chaplains serving patients with COVID-19, their families and medical workers.
Houston Public Media's Laura Isensee talked with the Rev. Robert Kidd, who directs spiritual care at Houston Methodist. The health care system has 65 chaplains on staff in addition to about 14 pastoral education residents and more than 200 volunteers. Below are highlights of their conversation, edited for length and clarity.
Before this pandemic, how would chaplains generally give spiritual care in the hospital or other settings?
Kidd: Normally, almost always the chaplain visit would be done in person. Very rarely, it might be done by telephone if someone were in isolation. But normally, it was always face-to-face with the patient, with the family or with the staff person. And the way it would happen would be the chaplain would go and make an introduction so that the patient knows who we are and why we're there. But then they would begin to open up a time of dialogue with the patient. And as the dialogue is unfolding, the chaplain is assessing what kinds of indicators there are for spiritual need or for spiritual resources. And then the chaplain would just use really good listening skills to respond to the patient in ways that promote further disclosure and further sharing. So that's the paradigm — listening, responding, listening and responding.
How are your chaplains responding to the COVID-19 crisis and the need for social distance?
Kidd: Probably most of our visits now are done by telephone. And we choose telephone because that makes it simpler for the patient to access. There's no compatibility issue. So most of our visits now are done by telephone. But some of them are done by device, most often by iPad, where they can see us and we can see the patient. So almost all our visits now are done remotely.
Now, that's with the patients. To support the staff, we're beginning right now to do a lot of staff support by WebEx. It's a different (video conference) platform from Zoom, where we see the participants, the participant sees the chaplain.We're doing a lot of support now with COVID-positive employees by WebEx.
How big is the need for support and spiritual guidance for the Methodist staff right now?
Kidd: Oh, I would say it's quite large. We believe that whether you're a patient or whether you're a staff member, you should be able to expect to do your work and be taken care of in a spiritual environment. And I think over the years, that's been our mission statement for a long time. Now in this time of crisis, they know that there are chaplains walking the halls. They know that there are chaplains available by phone. But interestingly, we are seeing an uptick of this being done by WebEx.
What are your chaplains hearing from them?
Kidd: We are hearing them say we understand our mission. We are proud to be on the team. At the same time, we are overwhelmed by the needs we see. We are overwhelmed by having to work and then go home to perhaps spouses who are unemployed, to children who have been at home all day, or being home-schooled in various ways. We're seeing them talk about the compounded struggles they're having.
And then on top of that, the normal struggle of, "OK, you have a patient that you cared very much for and they're not doing well." So then, you've got the normal grief, the normal psychological emotional investment they have in their patients and then they have this other stuff. So you're hearing a lot of this, "I'm feeling overwhelmed. I need a place to vent. I need a place to talk. I need a place to feel like I'm not alone." And we're hearing that "I don't want to be alone" particularly with the employees who are working from home.
Have you heard anything that's surprised you?
Kidd: Curiously, one of the other things that we're hearing that frankly, I was not expecting, is for some employees who have become COVID-positive, a sense of sadness that they got it. And some of our employees actually feel culpable, even though that wasn't their fault. But it's a struggle for them to feel like, "Oh, my gosh, this is what's happened to me." And there's a certain sense of embarrassment about that. And I think one of the things that the chaplains are doing is to reach out and say, "No, this happened to you. Your team is with you. We're looking forward to having you back and we want to support you while you're away." And that's the message that we're trying to give.
Where would you say the greatest need is right now?
Kidd: Well, so many … One of the greatest needs is ministering to the families of the patients, because imagine the struggle and the angst that they feel when someone they love is in the hospital and they can't see them. That's been a recurring, high need: How do we reach out to those families with reassurance when they're so frightened? I mean, the patient, many times, they've got lots of people around them. But the family is having to take it all on faith. And so I think that's one of the biggest needs is offering reassurance and support to the families, particularly when they're grieving.
Why is spiritual care so important right now? How does spiritual care fit into the rest of the physical, medical care?
Kidd: Research shows that when people are ill, one of their primary sources of support is their spirituality. They reach for that first. Whether it's through the Quran, whether it's through chanting, whether it is through Scripture or prayer or meditation, they tend over and over to reach for their spirituality. And so right now, it is really obvious to the staff and to the patients themselves that spiritual care is critical for people's ability to cope when they have serious illnesses.
But one of the things that I think is also important about why spirituality is important right now is that the staff utilize their spirituality also. I mean, we're respectful at Houston Methodist of the diversity of our community. And we have just a wide number of spiritual traditions represented at Houston Methodist. And so we try to promote people's experience of their own faith, to put them in contact with resources for their own faith, because that spirituality gives them energy, gives them purpose. It gives them solace when they're feeling sad or overwhelmed. It really is fuel for the engine that keeps people functioning in this really hard time.