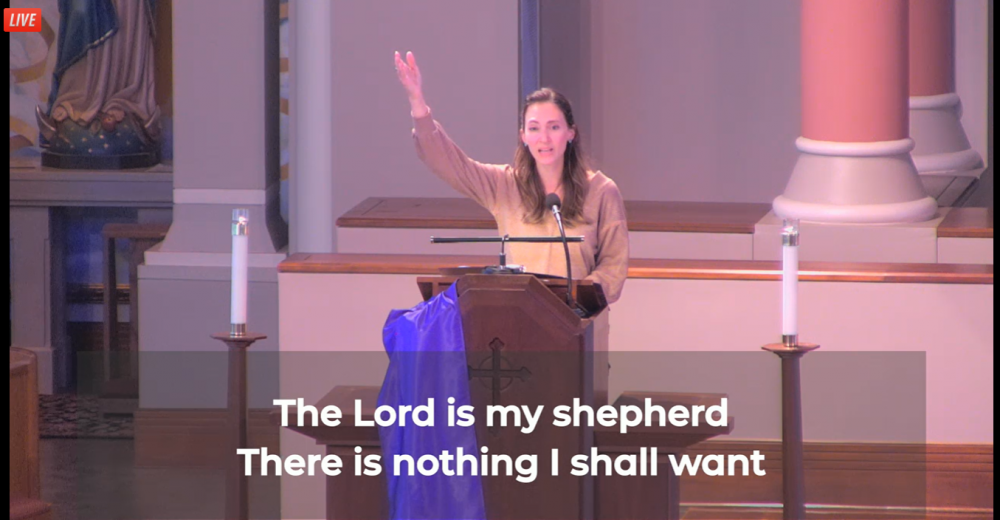 This past Sunday morning, the cantor sang a familiar psalm at the 11 a.m. Mass at St. Anthony of Padua in The Woodlands: "The Lord is my shepherd; there is nothing I shall want."
Usually, some 1,500 parishioners sing in response. Except this Sunday, the pews were empty. Instead, some 3,000 people were watching on Facebook.
"It's definitely what I would call a new ballgame," said Rev. Tom Rafferty, pastor at St. Anthony.
"And I think it's going to have an effect on how we do church long after this virus."
In this time of quarantine, nearly all religions have to figure out how to practice their faith without being physically together to celebrate, whether it's Easter, Passover or Ramadan.
At first, several groups in the region decided on their own to practice social distancing and suspend public congregations, including the Archdiocese of Galveston-Houston, many synogogues and the Islamic Society of Greater Houston. That became an order Tuesday, with Harris County's new directive for residents to stay home except for essential workers. The order allows faith leaders, however, to still minister one-on-one for spiritual guidance and mental health.
For his 8,000 families in The Woodlands, Rafferty decided to stream Masses online and through Facebook, all at the regular times, which drew 24,000 viewers the first weekend. Also, people can still visit the church for private prayer during the week. Rafferty said the pandemic is making people think what's essential to their faith.
"Like when you have a sauce you're cooking, you reduce it to its core elements," Rafferty said. "I think we're looking at what are the core elements of our faith. And that's the simple things, that's what we should focus on. So it's rethinking what church is all about."
Similarly, other faith groups are coming up with creative ways to reach those in need while keeping a safe social distance. There's a lot of livestreaming, and prayer on video conferences. The archdiocese is publishing daily spiritual reflection videos. One Southern Baptist church in Montgomery set up a drive-in movie approach for worship. Plus, there's old-school phone calls, including a toll-free hotline at 800-921-3287, sponspored by the Southern Baptists of Texas Convention.
Dennis Parish, one of several chaplains in Texas standing by to take calls, said 90% of what chaplains do is "give presence."
"Many times the thing that folks need is just an ear to be able to listen to what they're doing, what's going on at their point in time of crisis, to be someone who can assure them that they're not walking through this by themselves," said Parish, who also pastors a church in Conroe.
Parish has volunteered with the Baptist Disaster Relief ministry for eight years, including during Hurricane Harvey and the mass shooting in El Paso. But he said this pandemic is different. For one, the vast spread of the virus. He said there's no one central point people can go to respond: "It's everywhere," he said.
Another challenge is reaching the elderly. For them, church is often their main point of fellowship, but they're more vulnerable to the COVID-19 disease.
Perhaps the hardest part is that the faithful can't physically be together.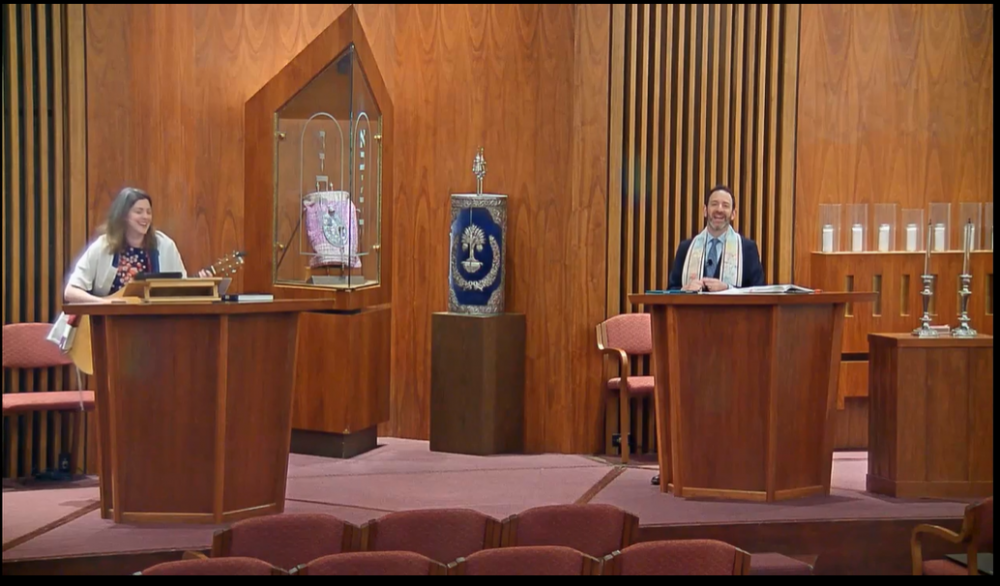 "One of the biggest reasons that faith and religious communities exist is to overcome feelings of isolation and loneliness, vulnerability, separation," said Rabbi Oren Hayon, who leads Congregation Emanu El in Houston.
"Those are the things that religion is best equipped to address in modern life. And so it's kind of a cruel irony that in this medical situation, those are the problems that continue to increase … that folks that were already feeling vulnerable and isolated and alone, this circumstance has made that worse."
In fact, certain traditional Jewish prayers can't be said alone; they require a minimum number of people present. Hayon says even those rules have been suspended and those prayers have gone digital, along with Shabbat.
Some of his members are sad about the changes, Hayon said. They're focused on outreach, preferable on video or phone, or at least over email.
Reduced services can ease the sense of loneliness, according to William Martin at Rice University's Baker Institute for Public Policy. Streaming services "reduces the sense of 'this is a strange, strange time'" by reassuring worshippers that "there are people still taking care of us. We're still part of a community," Martin said in a press release.
Hayon said it may not be a comfort for everyone, but he said communities now have the digital tools to stay connected in this crisis — and modern science and modern medicine to address the pandemic and treat people who get sick.
"Uncertainty, fear and anxiety are something that Jews have not been a stranger to over our long history," Hayon said. "We've had times of difficulty and struggle and loneliness and suffering. And I think we're better equipped to deal with it today than we were 50 years ago or 500 years ago."