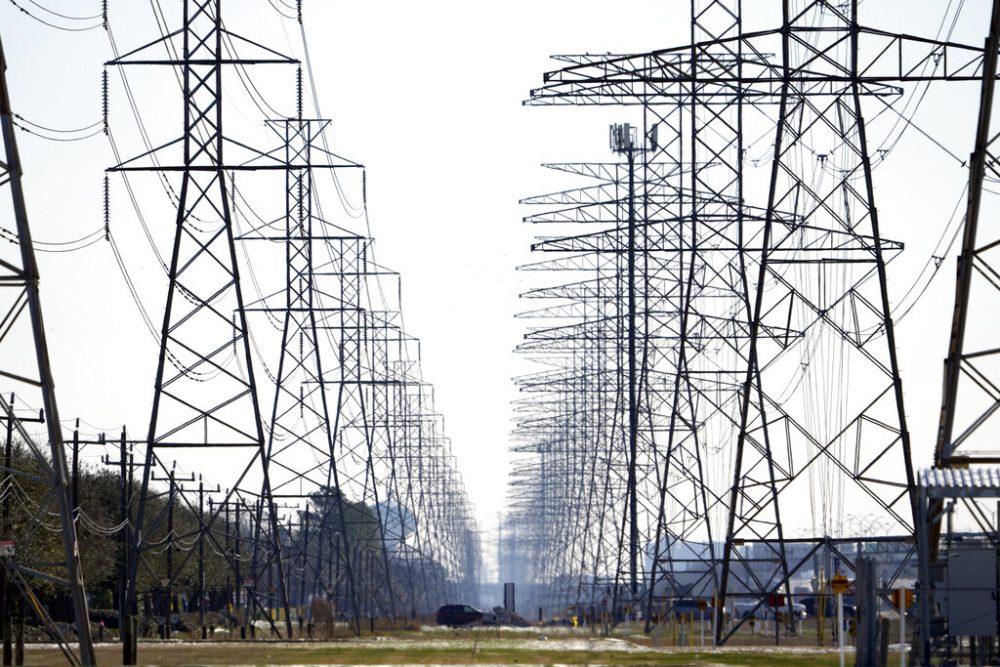 One of the fourteen propositions on this election's ballot would provide low-interest loans to companies that build electric generating facilities, but one expert says the proposition won't make a difference in the grid.
Proposition 7 is one of 14 propositions on this election's ballot. Proposition 7 is aimed to strengthen the power grid in response to Winter Storm Uri which left millions without power for days and led to hundreds of deaths.
Voters will see Proposition 7 on their ballot titled as such: "The constitutional amendment providing for the creation of the Texas energy fund to support the construction, maintenance, modernization, and operation of electric generating facilities."
"Winter Storm Uri revealed the failures in our electricity market, specifically the lack of reliability. ... S.B. 2627 88th Legislature, Regular Session, 2023, seeks to address increased reliability related specifically to dispatchable generation," State Senator Charles Schwartner said in the bill analysis.
The proposition would provide loans for companies that build electric-generating facilities. The Public Utility Commission would control a state fund that would be used for the loans.
Some are against the proposition because of its focus on natural gas instead of renewable energy. Luke Metzger is the Executive Director of Environment Texas, said in a statement that the loans would be used to support the development of new methane gas power plants.
"We need, and Texans want, more clean energy, not less," he said. "There is strong support for more wind and solar energy, more battery storage, more energy efficiency, and more interconnection with the national grid. Unfortunately, the Legislature ignored these solutions to strengthen our electric grid while protecting consumers and the environment."
Others are against the proposition because they believe the proposition is essentially a 'handout'.
"There is no end or limit to the taxpayer dollars that could be used to subsidize billion-dollar corporations into perpetuity," the Texas Consumer Association said in a newsletter.
University of Houston Energy Fellow Ed Hirs said the proposition won't make a difference to the reliability of the Texas power grid.
"Whether proposition 7 passes or doesn't pass, it's not going to have any kind of immediate impact on the grid simply because it does not provide the incentive to actually build a plant in the first place," Hirs said.
Hirs has previously said there is a shrinking number of power plants contributing to the grid's electricity supply. He said providing a company with financing does not guarantee the owner of the power plant will make any revenue to cover the costs.
"Also keep in mind that the legislature could have acted in 2021 and we might have seen a few new power plants on the grid by now. But even advancing this money today is not going to solve the problem. Because we're between two and five years away from any new power plants that, say were started today, that could come online to help us out," Hirs said.
Over $8 billion was overcharged to the consumer side of the market over the last summer, according to ERCOT's Independent Market Monitor. Hirs said prices for consumers might stay down if additional power plants were added to the grid, but still considers the system to be flawed.
"Right now the generators have ERCOT where it wants it. And that is facing short squeezes during the summer and winter when demand peaks and there's not enough dispatchable generation around," He said.
According to a poll from the UH Hobby School of Public Affairs and Texas Southern University's Barbara Jordan – Mickey Leland School of Public Affairs, 68 percent of likely voters plan to vote in favor of proposition 7. Only 15 percent were against the proposition, and 17 percent were undecided. Stats for other propositions can also be found in the same poll.