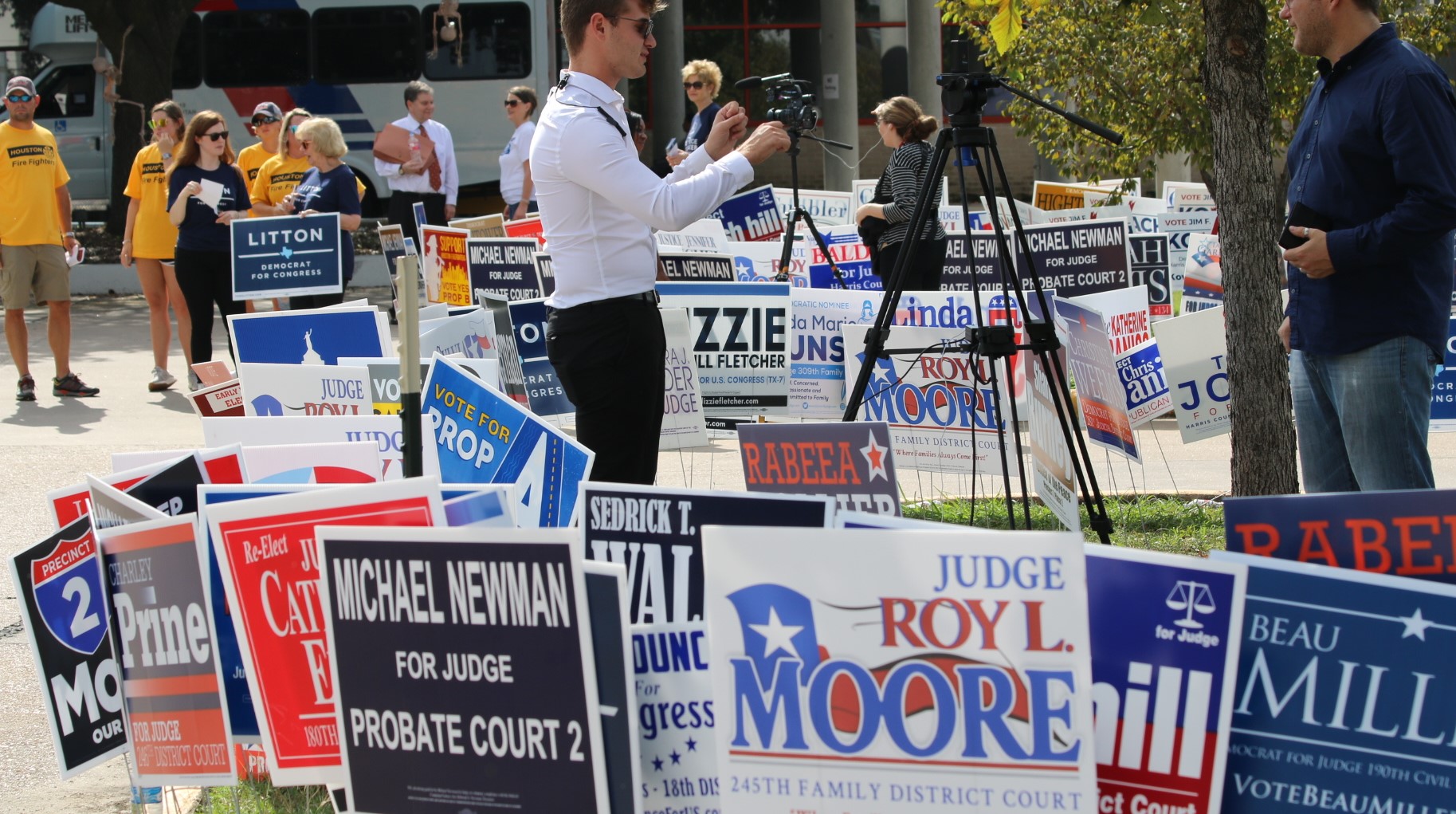 It's Election Day, and some of the most watched races in the nation are here in Texas. News 88.7 government reporter Andrew Schneider provides an overview of what to look for tonight as the returns start to come in.
Interview Highlights:
All eyes are on the U.S. Senate seat in the state's much-watched Senate race. Republican incumbent Ted Cruz and Democrat Beto O'Rourke have both said strong turnout from early voting would benefit him more than his opponent.
"This is definitely the most competitive Senate race we've had in Texas in a generation...The fact that we've now seen a larger turnout in early voting than we saw in the entirety of the last midterm…is a good indicator of how seriously both sides are taking it. And given the turnout for this race, it's likely to have a significant impact down the ballot as well."
Any other major contests worth noting, even though there may not be much competition?
"Certainly, on the state side, we have a governor's race. Governor [Greg] Abbott is heavily favored to win reelection against former Dallas [County] Sheriff Lupe Valdez. Same thing with Lieutenant Governor Dan Patrick in his race against Mike Collier. The race for attorney general is likely to be somewhat closer. One could certainly argue that Attorney General Ken Paxton is more than a little bit concerned about it. We've actually seen two negative ads out of his campaign in the past week, reacting in large part to the...negative ads that his Democratic opponent, Justin Nelson, has been putting on the air."
Any other local congressional races to watch out for tonight?
"Absolutely, the Texas 7th Congressional District [in West Houston and Harris County]. This is the one between incumbent Republican Congressman John Culberson and Democratic challenger Lizzie Pannill Fletcher. This is a district that has been in Republican hands longer than any other congressional district in Texas. It was the one that put George H.W. Bush on the map – he won it first in 1966. There is a greater potential for this seat to flip than possibly any other congressional race in Texas."
Let's not forget the ballot measures, the big one being Proposition B.
"This is the firefighter pay parity initiative, which would link the pay of Houston city firefighters to [that] of Houston city police. The [firefighters union has] been arguing that they are long overdue for a raise, and this is simply a matter of justice and fairness. [Mayor Sylvester Turner] and quite a few of his allies in the business community, as well as the Houston Police Officers Union have been making the argument that the city simply cannot afford it and that it would undo all of the gains that they have been trying to lock in, in terms of putting the city on a path towards financial stability, ever since the pension reforms were finally passed."