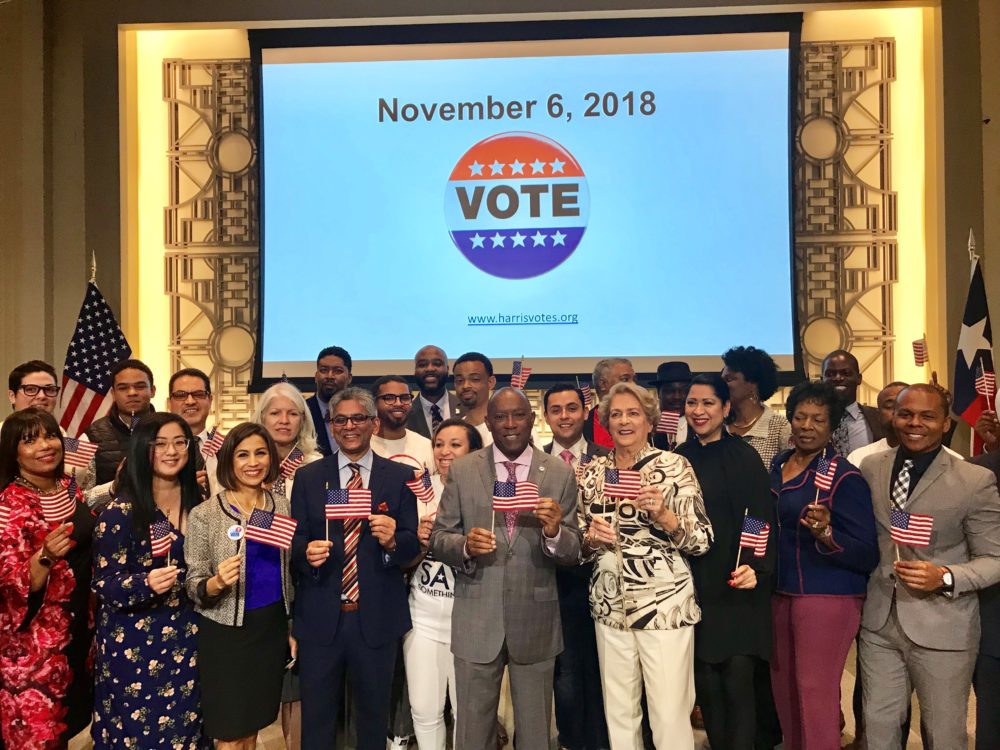 Mayor Sylvester Turner is encouraging Houstonians to vote at their designated polling locations tomorrow starting at 7 a.m.
"When the polls open, remember you must go to your assigned polling location on election day," said Turner.
Turner said Harris County must keep the momentum going after historic early voter turnout.
"Throughout the two-week period, the turnout in Harris County has surpassed the entire turnout for the 2014 midterm elections," he said.
Polling data compiled by the Texas Tribune shows 36.6% of registered voters in Harris County voted early this year, compared to 17.5% of registered voters in the 2014 midterms.
Counties across Texas have seen similar record turnout.
Turner said historic turnout is partly because of large numbers of young people and Latinos casting their ballots.
"Latinos have been showing up to the polls in record numbers," said Carlos Duarte, Texas Director of the Latino civic engagement group Mi Familia Vota (My Family Votes), citing data from Harris County and anecdotal information from the organization's work canvassing in areas with low-propensity Latino voters.
And Duarte said it's not just Latino millennials who are turning out to vote.
"As we are knocking on doors and talking to people on the phone we also see that grandparents are participating, to the point that one of the abuelitas (grandmothers) actually told her son-in-law that she was not going to be taking care of the children if he didn't vote tomorrow," said Duarte.
Voters can cast their ballots from 7 a.m. until 7 p.m. and anyone in line by 7 p.m. will get the opportunity to vote.
Sample ballots and polling location info is available online at harrisvotes.com.
Special coverage of midterm elections will be available election day on News 88.7 beginning at 7 p.m.