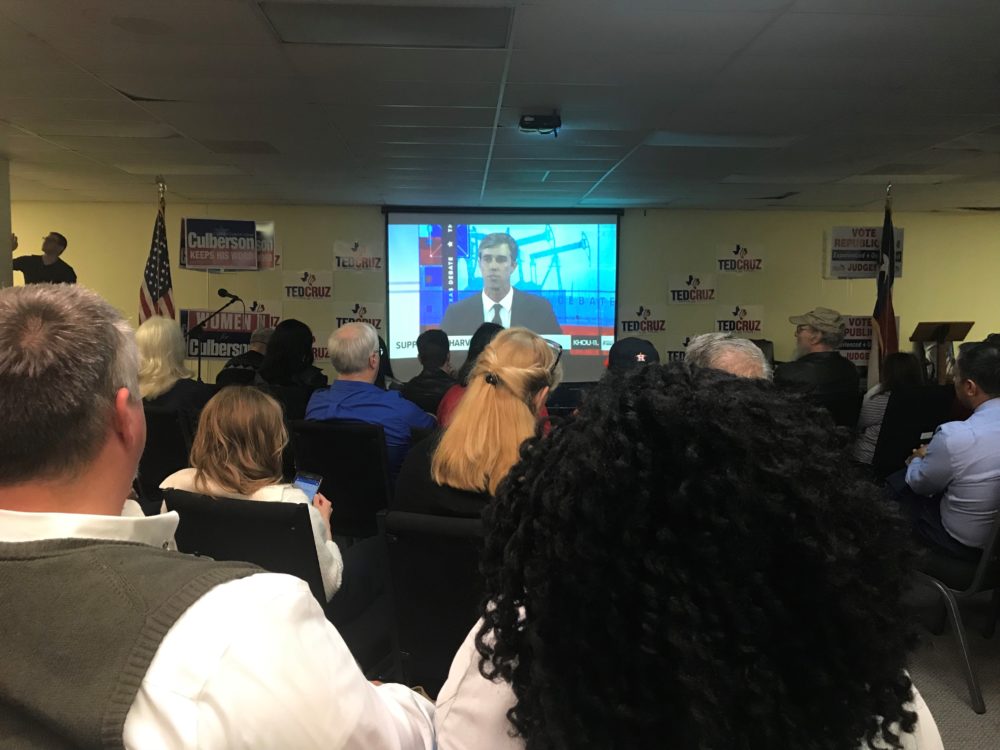 When it comes to immigration, we know where Senator Ted Cruz and Congressman Beto O'Rourke stand. Their constituents are another story.
At the Republican Party Headquarters in Houston, a crowd shouts, laughs and applauds as they watch the final debate between the candidates.
Of the issues discussed, border security strikes a chord with the audience. They cheer on Cruz after he says he's gained the formal endorsement of the National Border Patrol Council.
Sonny Khatua is watching. He says he supports Senator Cruz and President Trump, and believes people should come to the United States legally.
"My family, my parents, we waited 20 years to become American citizens," Khatua says.
"So if the Dreamers want to come, they can get in line. They can do the legal thing. They can do the right thing," he says.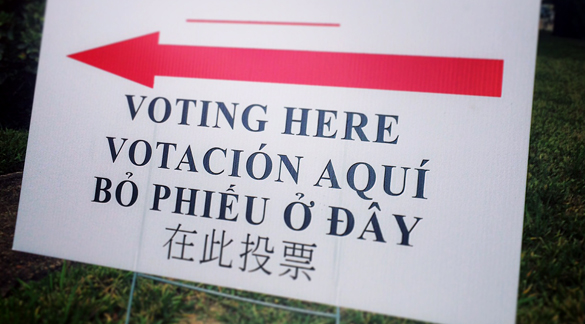 Khatua wants the U.S. to be tough on illegal immigration.
"We need to remove, deport violent, illegal criminals," he says. "And also a huge amount of funding needs to go to keep building the wall. That's very, very important. Especially to us legal immigrants."
About 10 miles southeast, security officer Edward Lawrence stands outside the Bank of America Center, in downtown Houston.
Lawrence says of course he'll be voting in the midterms – for Congressman Beto O'Rourke.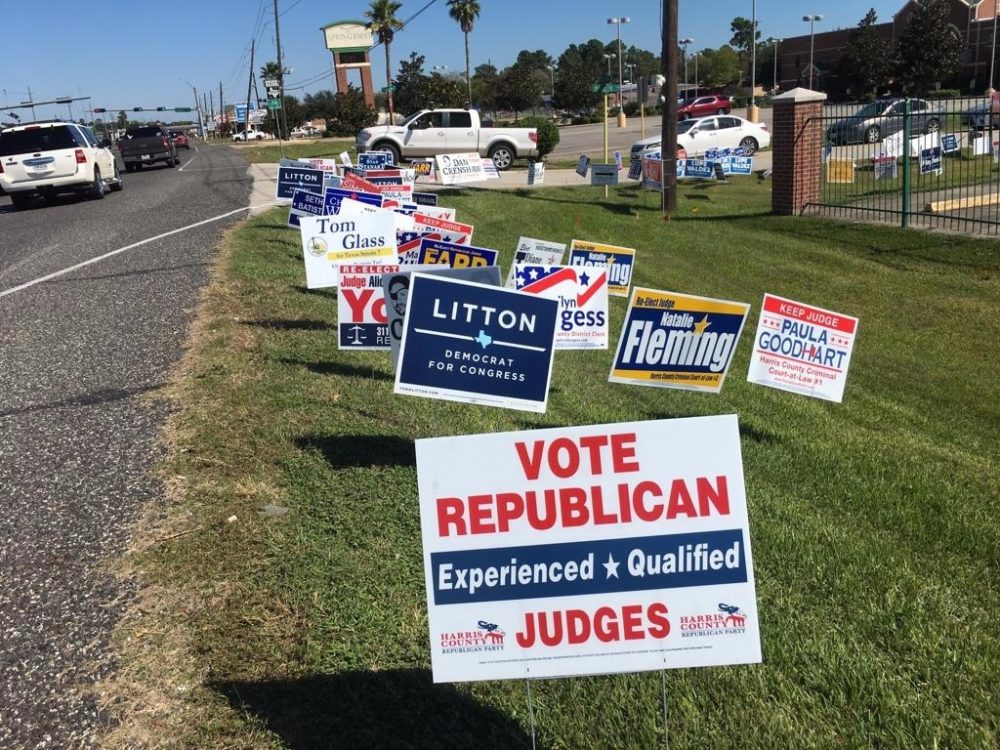 As for immigration, Lawrence says, "it's not fair for somebody to be deported back to Mexico just because they don't have a green card. I mean, unfortunately, I know that's the law here in the U.S."
He also believes in better border security. But "security is one thing," he says. "But this wall? Uh uh. Nah. Too much to do."
Around the corner, in a cafeteria underground, Houstonians share opinions as diverse as the city.
An older white man says immigrants ought to assimilate and learn English. An IT worker from India says the legal immigration system needs to be more efficient. And a Latina paralegal says she's for Dreamers and against family separation, but may not get around to voting.
And that's just in Houston. So what do folks think on the other side of the state?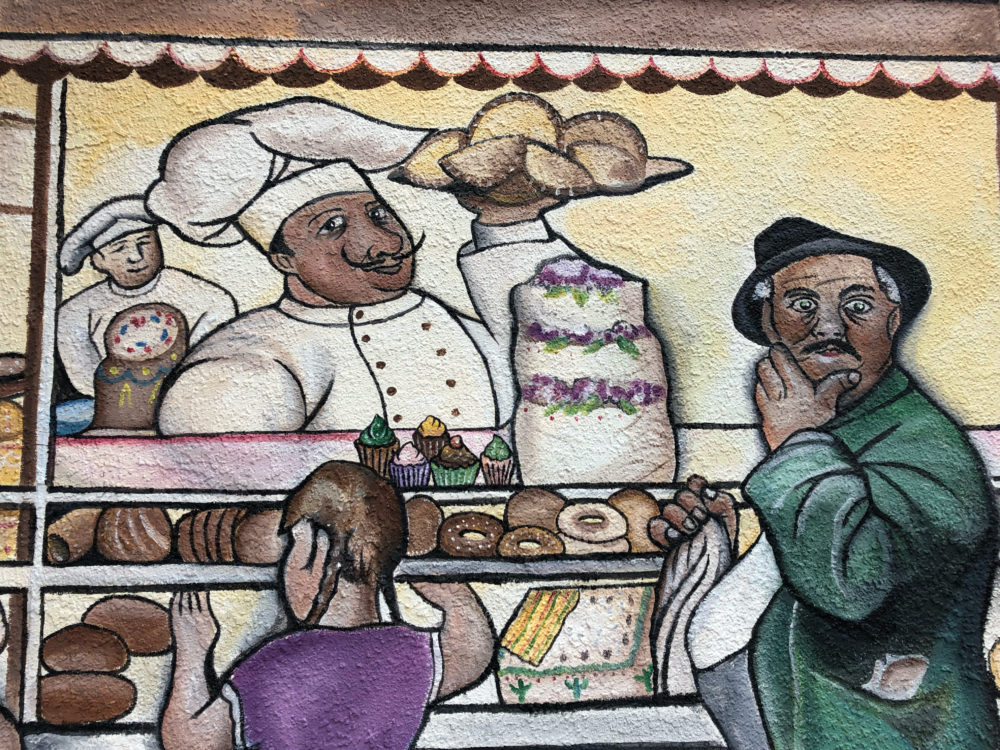 Gussie's Tamales and Bakery, in Central El Paso, is just a few miles away from the U.S.-Mexico border. The glass cases here are filled with Mexican pastries – and, for the holiday season, iced with shapes like pumpkins and bats.
Paola Silva rings up customers behind the counter. This may be Beto O'Rourke's hometown, but she says she's not really following the midterm elections, "cause of work and everything."
But she is concerned about one issue in particular: Dreamers.
"I think it's really important for those people to keep studying and working because we're all the same, honestly," she says.
That's a common sentiment, in this border community.
Hector Mata is buying tamales at Gussie's. He came to the U.S. from Mexico and eventually gained citizenship. Now, he says, he feels a great sense of responsibility to use his vote to demand change.
Mata says there should be more opportunities for people without documents, so they can get decent jobs and take care of their families. He says pushing for this change is the least he can do after the support he received when he first arrived in the country.
A few miles away, at the El Paso County Courthouse, Rebekah Patnode just cast her ballot.
"I couldn't wait to get out and vote immediately for Beto O'Rourke because I might get hit by a bus tomorrow and I needed to cast my vote while I could," she says.
Patnode grew up in New England and lived all over the country before setting down roots in El Paso.
"It's the safest place that I've ever lived," she says. "But I kind of want to unpack that and I resent the idea that we have to defend our community as being safe just because it is a predominantly brown community."
In the second Senate debate, Ted Cruz said El Paso is safe because of the border wall.
"El Paso is right across from Juarez, one of the most dangerous cities in the world," he said. "Three thousand murders last year. There's a wall there. That wall is one of the tools you use to protect us."
Patnode's voting buddy Arianne Rodriguez see things differently.
"I come from immigrants," she says. "I'm first-generation on my dad's side. We don't need a wall. We don't have an abnormal amount of violence."
She wishes the rest of the state understood that.
From the El Paso borderlands that Beto O'Rourke calls home to the international port of Houston where Ted Cruz lives, voters are thinking about immigration. Next week, we'll find out which Senate candidate Texans decide best represents their vision.