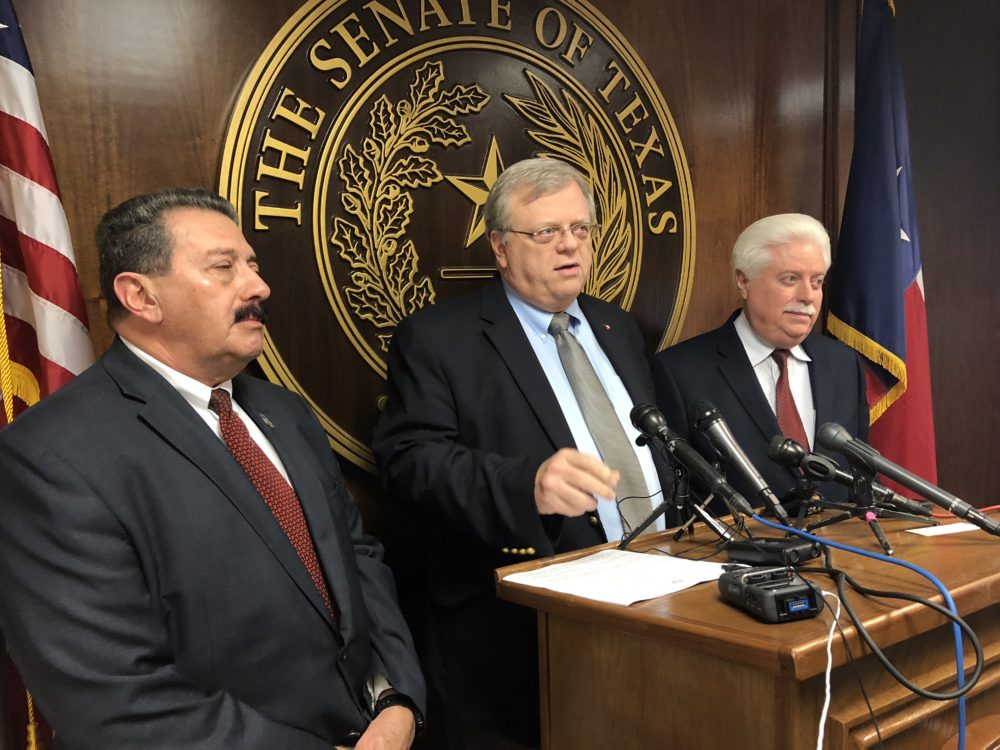 A week into early voting, two Republican Harris County officials are raising concerns about the integrity of the voter roll. The roll is currently maintained by the county's Democratic tax assessor collector.
Earlier this year, GOP activist Alan Vera challenged 4,000 Harris County voter registrations. Tax Assessor-Collector Ann Harris Bennett rejected the challenges on advice of County Attorney Vince Ryan. State Senator Paul Bettencourt accused Bennett of flouting state election law.
"This challenge that Al Vera submitted was proper," Bettencourt said. "The actions that [Bennett's] department took were improper. The advice they got from the county attorney was incorrect. And we have to have a voter roll that functions in Harris County. We cannot conduct an election in the charged atmosphere of 2018 without a voter roll that the public believes in in its integrity."
County Clerk Stan Stanart amplified Bettencourt's concerns. "The problem to me is, you have the opportunity here for someone to actually pack a district," Stanart said, by allowing improper voter registrations to remain on the rolls.
The two officials pointed to a recent opinion by the Texas Secretary of State to support their point.
But Jonathan Brater, counsel of the Brennan Center for Justice's Democracy Program says the timing is suspicious. "We have seen this tactic of cooperation between a non-government individual and some people who might have some legal or election authority trying to use these types of rules to block or hinder voting."
Both Bettencourt and Stanart are running for reelection.
NOTE: News 88.7 reached out to the Harris County Tax Assessor-Collector's office for comment but did not receive a response by air time.