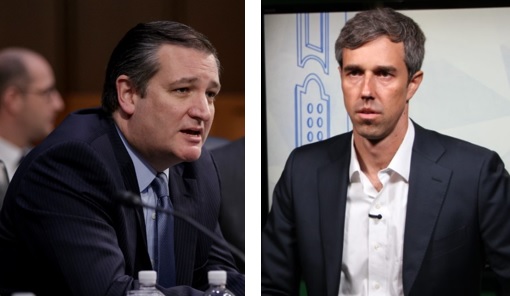 A Quinnipiac University poll shows Senator Ted Cruz holding a 9-point lead over Congressman Beto O'Rourke among likely Texas voters.
The poll shows 8 percent more respondents viewed Cruz favorably than unfavorably. By contrast, negative views of O'Rourke slightly outweighed positive ones. Jim Henson, director of the Texas Politics Project at UT Austin noted that, as recently as June, half of Republicans had no opinion of O'Rourke.
"I think that defined a very clear path for the Cruz campaign," Henson says, "and that path was to make sure that when Republicans started forming opinions about O'Rourke it was one that was negative and perhaps even tinged with a bit of danger."
Henson said that likely guarantees a large Republican turnout for Cruz. He added O'Rourke's best hope to counter that will be if he can mobilize far more young and Latino voters than have turned out in recent elections.