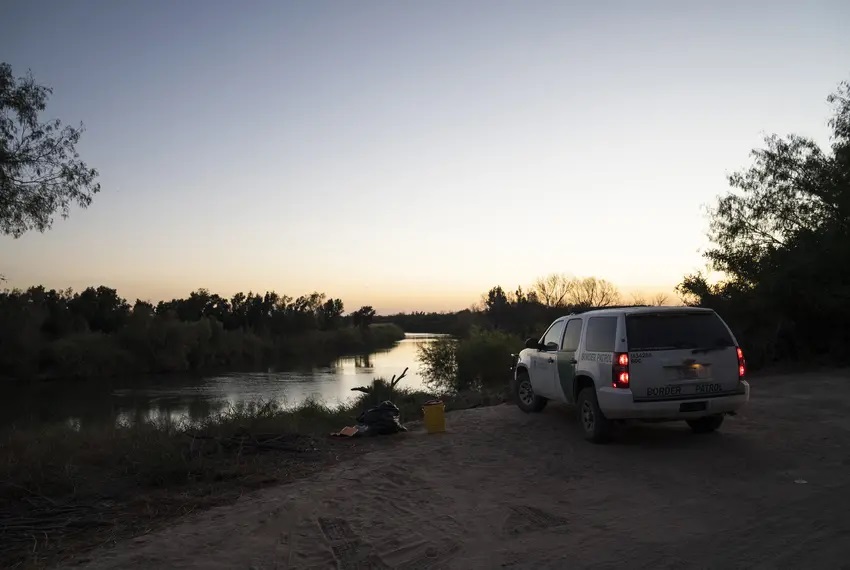 Homeland Security Secretary Alejandro Mayorkas said this week that the Biden administration planned to waive 26 environmental, public health and cultural preservation laws in order to fast-track constructing sections of the border wall in South Texas.
Mayorkas said the laws would ease to address migrant crossings between ports of entry in the Rio Grande Valley this year. The administration would use funds from a 2019 appropriation designated by Congress to construct the wall, which was spurred by a disaster declaration by the Trump administration.
The Biden administration paused construction in January 2021 after it revoked the disaster declaration. Between 2017 and the pause, around 458 miles of border wall had been constructed on the southern border — 55 miles of wall in Texas.
Now, Mayorkas said he could waive these laws under Section 102 of the Illegal Immigration Reform and Immigrant Responsibility Act.
"There is presently an acute and immediate need to construct physical barriers and roads in the vicinity of the border of the United States in order to prevent unlawful entries into the United States," he wrote, citing 245,000 migrant crossings between ports of entry in the U.S. Border Patrol's Rio Grande Valley sector since last year.
The move was a sharp deviation from the Biden administration's previous statements declaring that no more border wall would be constructed.
Some of the area the wall would be constructed in is in the Lower Rio Grande Valley National Wildlife Refuge.
"They know that if they didn't waive these laws, they would have to follow laws like NEPA [National Environmental Policy Act], that require them to factor in public input to these decisions," Laiken Jordahl, Southwest Conservation Advocate for the Center for Biological Diversity, told TPR. "They'd have to follow laws like the Endangered Species Act that protect endangered wildlife from extinction. Endangered species like the ones that these walls would likely be ripping through the habitat of."
In August, Customs and Border Protection (CBP) opened public comment on a planned 20 miles of border wall construction. A map it provided showed construction locations similar to those outlined in Mayorkas' waiver.
In a report published in September, the U.S. Government Accountability Office (GAO) found several examples of harm done by border wall construction toward the environment and native tribes. The GAO recommended the federal government act to mitigate the damages but has yet to confirm if any actions were taken.
Copyright 2023 Texas Public Radio. To see more, visit
Texas Public Radio
.